*
Marie Monsen 1878-1962
*
http://makinghistorynow.wordpress.com/2014/01/06/mothering-the-churches-the-courage-of-marie-monsen/
*
Marie Monsen (1878-1962) is a name held in high honour among Christians in China, yet she is barely known in the West, even in her native Norway.
In 1900, a nationalist uprising in China, the 'Boxer Rebellion,'  had seen many foreign missionaries slaughtered. Suspicion and fear were everywhere. Even so, Monsen travelled alone to Henan province in September 1901, to work for the Lutheran China Mission Association.
http://en.wikipedia.org/wiki/List_of_China_Inland_Mission_missionaries_in_China#Other_Protestant_agencies
http://en.wikipedia.org/wiki/Protestant_missions_in_China_1807%E2%80%931953#Boxer_Rebellion_.281900.29
Soon after her arrival, a bad fall left her unconscious and concussed for a number of days. Then came bouts of malaria and doctors thought she would die, but God spared her for 31 years of fruitful service.
Two things marked out her ministry as different from most other missionaries. First, her devotional life. She had an uncanny sense that the Lord was directing her, speaking clearly in words that seemed almost audible. She sensed that God intended to move powerfully in China, and she prayed fervently for 20 years until it began – a revival that is still continuing and is being called 'the biggest revival in history.'  In order to serve her Lord better, she remained a lifelong celibate. She also endured severe trials with fortitude and trust.
*
Then, courage. She was fearless, traveling hundreds of miles through bandit-infested territory to share the gospel. Once, the ship she was on was captured by pirates. She was no respecter of persons: she would tell church leaders to their face that they were hypocrites! A present-day house church leader writes: 'She didn't speak smooth words to impress the people. Instead, she brought fire from the altar of God.' She took the emphasis off the human wisdom so prized by Chinese, and showed each person they were individually responsible before God for their own inner spiritual life. For this she was greatly loved, and church leaders saw her as 'mother in Christ'.
Monsen was bold enough to say no to prospective baptism candidates on occasions. She discouraged 'cultural' emotion (Chinese weep easily). She cared nothing for numbers, but wanted to be sure each soul had left the way of destruction and truly encountered God. Don't gather unripe fruit was a maxim of hers.
In his best-selling book The Heavenly Man, Brother Yun tells of how Chinese believers were incredulous to find that Marie Monsen's grave in Norway was unmarked.
*
*
http://asiaharvest.org/wp-content/themes/asia/docs/newsletters/65-March2002-HenanProvince%28Part1%29.pdf
*
In 1999 a
Chinese house church leader, Brother Yun,
happened to be speaking in the city of Bergen,
Norway. His hosts asked him if he would like
to visit the grave of Marie Monsen. Yun was
excited to have a chance to thank God on
behalf of Henan's Christians for the blessing
this small woman had been to them.
Their car pulled up at the graveyard, and
they walked around for a few minutes, hoping
to see her name on one of several hundred
tombstones. Not being able to locate Monsen's
grave, they strolled to the office for help. After
flicking through records the graveyard
administrator told them, "Marie Monsen was
indeed buried here in 1962. But her grave was
left untended for many years, so today it is just
an empty lot with no headstone."
Yun couldn't understand how a woman so
loved and respected thousands of miles away
in China be treated so shamefully in her
hometown?
Brother Yun said, "In Chinese culture the
memory of people who did great things is
cherished for generations to come, so I never
imagined that such a thing could happen. The
local believers explained that Marie Monsen
was still held in high regard and that they had
honoured her memory in different ways, such
as the publication of her biography decades
after she had died. But to me her unmarked
grave was an insult that had to be made right."
*
With a heavy heart Brother Yun sternly told
the Norwegian Christians, "You must honor
this woman of God! I will give you two years
to construct a new grave and headstone in
memory of Marie Monsen. If you fail to do
this, I will personally arrange for some
Christian brothers to walk all the way from
China to Norway to build one!"
"Many brothers in China are skilled
stonecutters because of their years in prison
labor camps for the sake of the Gospel. If you
don't care enough, they will be more than
willing to do it!"
On September 1, 2001, exactly 100 years
to the day since Marie Monsen had first
arrived in China, more than 200 Norwegian
Christians gathered at the graveyard in
Bergen. They held a memorial service and
thanked God for the life of Marie Monsen.
*
http://en.wikipedia.org/wiki/Marie_Monsen#Monument_in_Bergen.2C_Norway
*
http://en.wikipedia.org/wiki/Brother_Yun#The_Heavenly_Man
*
Liu Zhenying nka Brother Yun born 1958  in exile from China, devotee of Marie Monsen & Scot Oswald Chambers (author of heralded devotional My Utmost for His Highest)

*
http://en.wikipedia.org/wiki/Oswald_Chambers
*
http://en.wikipedia.org/wiki/My_Utmost_for_His_Highest
*
Oswald Chambers of Scotland 1874-1917
*
*
*
*
*
Like Marie Monsen, here is missioner Margaret Emma Barber   –
*
*
*
*
*
*
Chambers and Monsen saw the ascended messiah Christ as the ladder (stairway to Heaven) between heaven and earth, in that Christ bridges the gap between Heaven and Earth.   Jesus presents Himself as the reality to which the ladder points.   As Jacob saw in a dream the reunion of Heaven and Earth ( Genesis 28:10-19 )  —  Jesus brought this reunion, metaphorically the ladder, into reality.    http://en.wikipedia.org/wiki/Jacob%27s_Ladder#Christianity
*
Jacob's stairway to heaven
*
Once you have a meditative life you start to see that the world is really far different than what it appears to be,   e.g.    http://en.wikipedia.org/wiki/Jacob%27s_Ladder_(film)#Production
*
A person must have an "inner citadel" to which one can retreat. Living from this inner place of peace and equanimity — a place which no person or external event can penetrate — gives one the freedom to shape one's life by responding to events from a rational, calm headspace.    Find your inner citadel.
*
*
*
*
*
Let's say you're in a terrible fight with a loved one — friend, family, mate. You're not on speaking terms. It feels right to shun the loved one. It feels like justice, not to mention self-protection. So, imagine: The last conversation you had with this person is the last one you'll ever have. See how a clarity of values suddenly sharpens focus? However painful is this conflict, would it be worth that? It better be, because forever is a long, long time.
*
*
http://curtisnarimatsu.wordpress.com/2014/04/01/i-have-this-other-relentless-competing-identity-too-a-sin-nature-entitled-hedonistic-self-preserving-frequently-aggrandized-capable-of-blithe-selfishness-and-disturbing-disregard-the-un/
*
*
*
*
Jesus prays to Jesus' Heavenly Father (God) and for Jesus' disciples and  for all believers  -
https://www.biblegateway.com/passage/?search=John+17&version=NIV
Jesus Prays to Be Glorified
17 After Jesus said this, he looked toward heaven and prayed:
Jesus Prays for His Disciples
Jesus Prays for All Believers
*
*
*
*
*
*
http://www.biblestudytools.com/commentaries/matthew-henry-complete/psalms/139.html
Psalms 139 is the most excellent of all the psalms of David.
*
http://www.biblestudytools.com/commentaries/jamieson-fausset-brown/psalms-76-150/psalms-139.html
Psalms 139:1-24 . After presenting the sublime doctrines of God's omnipresence and omniscience, the Psalmist appeals to Him, avowing his innocence, his abhorrence of the wicked, and his ready submission to the closest scrutiny. Admonition to the wicked and comfort to the pious are alike implied inferences from these doctrines.
*
*
*
http://www.biblestudytools.com/commentaries/gills-exposition-of-the-bible/psalms-139/
John Gill preached in the same church as C. H. Spurgeon over one hundred years earlier. Yet most people today have never heard of John Gill. This is unfortunate, since his works contain priceless gems of information that are found nowhere except in the ancient writings of the Jews.
*
http://en.wikipedia.org/wiki/John_Gill_(theologian)
*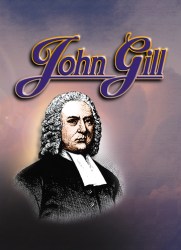 *
http://curtisnarimatsu.wordpress.com/2014/04/08/new-age-spirituality-aka-integralevolutionarytransformational-not-to-be-confused-with-christianitys-i-am-exodus-314/      (C.H. Spurgeon)
*
*
http://en.wikipedia.org/wiki/George_Whitefield
*
John Gill's acolyte George Whitefield,  one of the founders of the evangelical movement.   In 1740, Whitefield traveled to America where he preached a series of revivals that came to be known as the "Great Awakening."
*
*
http://en.wikipedia.org/wiki/Matthew_Henry
Matthew Henry also was an alter ego to George Whitefield
*
*
C.I. Scofield  & James Strong also followed Matthew Henry
http://en.wikipedia.org/wiki/Cyrus_Scofield
*
*
http://en.wikipedia.org/wiki/Strong%27s_Concordance
James Strong (1822–1894)
*
*
*
http://www.patheos.com/blogs/peterenns/2014/07/inerrancy-doesnt-describe-what-the-bible-does-some-comments-from-my-ets-talk/
Peter Enns, current theologian
Inerrancy for me is a model of Scripture that does not describe well what Scripture does. Perhaps in our current moment, God is not calling us to reinvigorate a defense, become entrenched, or formulate more complex and subtle defenses of what we feel the Bible needs to be, but to teach future generations—in the academy, the church, and the world—better ways of meeting God in the Scripture we have.
*
*
*
*
*
*
*
*
*
*
http://www.huffingtonpost.com/2014/05/08/father-giuseppe-girotti-beatified_n_5274176.html?utm_hp_ref=religion
*
Father Giuseppe Girotti, an Italian priest who died in a Nazi concentration camp for assisting Jews during the Holocaust, was beatified on April 26 in a ceremony overshadowed by the double canonizations of Popes John XXIII and John Paul II the following day.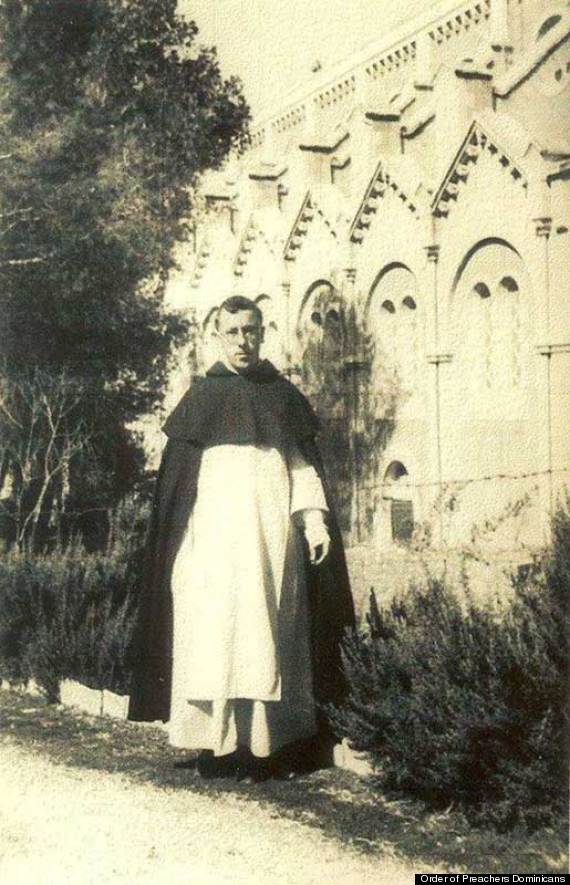 Cardinal Severino Poletto conducted the martyred priest's beatification in Alba, Italy where Girotti was born.
His beatification comes roughly a year after Pope Francis authorized a decree recognizing Girotti as a martyr who was killed "in hatred of the faith."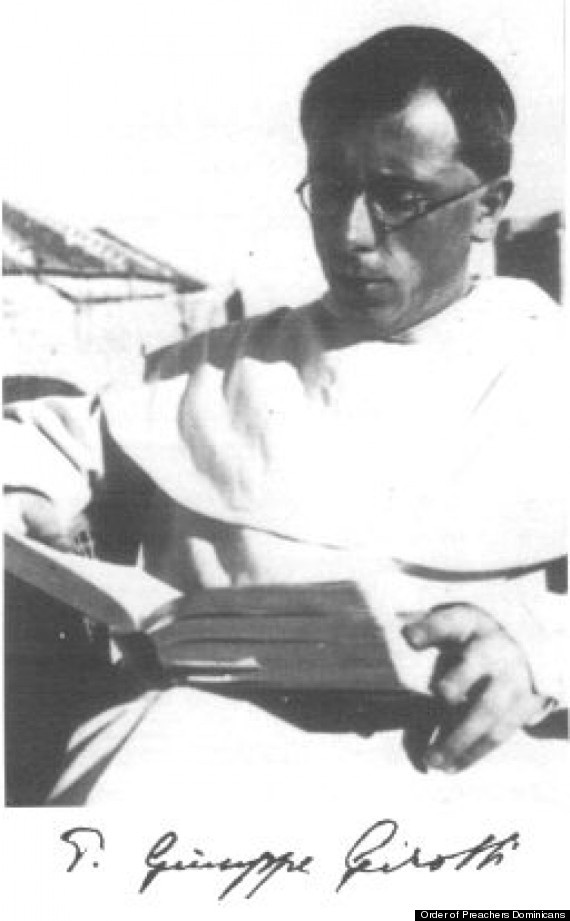 A frier and scriptural scholar, Father Girotti was living in a Dominican convent in Santa Maria delle Rose during World War II when he began building a network of contacts in support of the persecuted Jews. The Gestapo arrested him on August 29, 1944 and eventually sent him to the Dachau concentration camp.
On Easter 1945 Father Girotti was reportedly killed by lethal injection, according to L'Osservatore Romano. His prison mate carved "St Giuseppe Girotti" on the side of his bed after his death.
In his homily during the beatification, Cardinal Poletto said that Father Girotti "learned to love and be charitable to his brothers, especially the poor, the sick and those persecuted in particular for reasons of race."
Photos courtesy of the Order of Preachers
*
*
*
*
*
http://en.wikipedia.org/wiki/Giuseppe_Girotti
*
Blessed Giuseppe Girotti, O.P. (19 July 1905-1 April 1945  age 39), born Alba, Cuneo, Italy. A Dominican priest, opponent of the Italian Fascist Government of Benito Mussolini, and protector of Jews from the Nazi Holocaust he died at Dachau Concentration Camp in 1945.
*
*
and recognized as a Catholic martyr and declared Venerable by Pope Francis in March 2013.
After his ordination in 1930 Girotti studied Sacred Sacred Scripture at the Pontifical University of St. Thomas Aquinas, Angelicum in Rome and the École Biblique in Jerusalem under the guidance of Marie-Joseph Lagrange.
According to the Jerusalem Post, Girotti worked as a theology professor at the Saint Maria della Rose Dominican Seminary in Turin. Following the Nazi occupation of Italy in 1943, he saved many Jews by arranging safe hideouts and escape routes from Italy. Caught in the act of assisting a wounded Jewish person, Girotti was arrested on 29 August 1944, and sent to Dachau. He died at the camp on 1 April 1945.
Girotti was beatified on 26 April 2014 by Cardinal Angelo Amato. His memorial feast day was assigned on 1 April, the day of his death.
*
*
*
*
*
Lutheran Marie Monsen would empathize with author Marilynne Robinson on Calvin's understated ethic  –
*
http://www.huffingtonpost.com/2014/05/12/marilynne-robinson-christianity_n_5310407.html?utm_hp_ref=books&ir=Books
*
Calvin has a strange reputation that is based very solidly on the fact that nobody reads him. I found that he's a beautiful theologian. I was, and continue to be, struck by the power of the metaphysics and the visionary quality of his theology, which no one seems to have any awareness of.
Q: Can you explain what in Calvinist theology was so profound to you?
A: One of them certainly was the importance of human consciousness. He's also a humanist; he's terrifically admiring of what the human mind does. He says we have completely fallen away from the glory of God, and look what we are, and then he describes this glorious creature. The implication is that if we were to be in our un-fallen condition we would be spectacular. He allows for the reality of great evil. He was living in the 16th century, which was a brutal period. He was ready to grant the dark side of reality, and completely lyrical about what is splendid about it, including the stars and including human consciousness, human presence, most profoundly.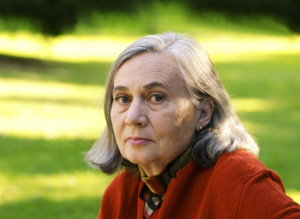 Marilynne Robinson
*
*
*
*
*
The Bible as wondrous positive encouragement    -
*
http://www.patheos.com/blogs/peterenns/2014/07/jacob-l-wright-on-the-bibles-prehistoy-purpose-and-political-future-video/
*
The thesis of Wright's course is that the Hebrew Bible is "a pedagogical project of peoplehood." Its authors worked in response to the defeat of the kingdoms of Israel and Judah. They collected earlier writings and shaped them into a "road map" for a new form of political community, one that could survive without statehood and territorial sovereignty.
The Bible is, according to Wright, best understood not as religious scriptures but rather as an educational curriculum that creates, shapes, and molds a people in the aftermath of defeat. This suggestion seeks to come to terms with the diversity of the biblical writings: its historical narratives, laws, songs, laments, poetry, and wisdom collections.
This quote from the video below illustrates Wright's position:
Perhaps what we need in our societies is a bible. Not the Bible, but a canon of shared texts, a body of writings that represents our diversity, a corpus of narrative, poetry, and songs that we and our children and future generations can internalize and draw upon as they engage in public discourse. Today there is widespread opposition to the notion of canon and national narratives, as they have historically tended to be discriminatory and prejudicial. But canons need not be closed, just as a narrative need not be simple, linear, or singular. The advantage they afford is they bring deeper historical dimensions to our societal debates and they allow us to appeal to a common set of texts. To be effective these new bibles must approximate the richness, complexity, and diversity of the Bible that we studied together, including story and song, law and wisdom. They must include diverse traditions. Above all they must stimulate reflection on what it means to be a people and inspire a sense of kinship, solidarity, and love for neighbor.
*
*
*
*
*
*
*
*
http://www.reviewjournal.com/columns-blogs/steven-kalas/trust-risk-taken-not-acquired-skill
*
If I trust you, I give away power. Now you can care for me, protect me, nurture and sooth me, love me, contribute to my well-being. Or you can trick me. Cheat me. Humiliate me. Exploit me. Hurt me. Watch my heart starve to death for want of your love, support and friendship.
*
Same goes with you trusting me.
We can learn about trust, but we don't, strictly speaking, learn to trust. We decide whether to trust. We choose.
It is impossible NOT to trust something or someone. Refusing to ever take the risk of trust is itself a risk. To wit: We risk believing that the calculated, safe and secure, autonomous and independent life will provide meaning, joy and satisfaction. If you have talked to as many hospice patients as I have, you know how few people think this risk pays off.
What we can learn is better, wiser discernment skills. We can ask better questions. Who is more likely to deserve our trust? And how do we measure this? What signs and energies do we observe over what amount of time before we trust?
In the end, perhaps, the greatest risk of trust is whether we will decide to trust ourselves. Yes, some entrustments will make us rue the day. We will be hurt and disappointed. But we trust ourselves enough to know we will survive to trust again. And again and again.
The only way to trust that zip lining won't kill you is to let go of the platform and notice you don't die. Instead, you fly like Peter Pan.
Same goes for love, family, friendship, peace, joy, meaning, learning, growing and just about anything else worthy of being called human.
*
*
*
*