Albert Baer Ikeda born October 1932 in Holualoa, North Kona, Hawai'i  —  is nicknamed after pugnacious & Adonis handsome boxing slugger Max Baer [beautifully carried the Star of David on Maxie's boxing trunks in defiance of Hitler  — don't knock Max Baer's contempo & my personal friend Max Schmeling — Schmeling was not anti-Semitic].     
*
Max Baer body beautiful to go with Max Baer's heart & soul   —
*
*
]*
Baer Ikeda's dad was a service station owner/entrepreneur-businessman across our famed Inaba Hotel in the heart of Holualoa town.     Baer's mom was our esteemed Inaba Nisei [2nd generation] kazoku/family member.   
*
Baer's godlike uncles were Minoru Gabby Inaba, Kona's greatest-ever leader & altruist extraordinaire [positive attitude icon a la Norman Vincent Peale], & Albert Inaba for whom Baer is named after —  Albert going on to become the George Washington of Moloka'i as its greatest educator [Albert's 6 figure scholarship fund/endowment in his name has helped school many a student].    Gabby was Gov. John [Jack to friends] Burns' trusted friend/advisor, and Gabby was asked by Jack to be Kona's solon after Gabby retired as Kona's greatest educator/community catalyst-philanthropist.     Jack had a vision for Kona to get up to speed in infrastructure/facilities, and Jack entrusted Gabby to carry out Jack's vision for Kona, which Gabby exceptionally/successfully executed/implemented.     Gabby sadly lost in a later re-election to Virginia Isbell, a disaster who burned nearly every bridge she built.     Gabby was our greatest team-builder & consensus maker, keenly adept in the delicate art of compromise.    Like Gov. Jack Burns & Burns' focus on Isaiah 1:18 [Let us reason together], Gabby was a Buddhist believer in the 8-Fold Path [humble & cooperative].    Masayuki Nagai, right hand man to Sherwood Greenwell, was in Gabby's mold/template on a much smaller scale, as was compassionate solon Julian Yates Sr.
*
Baer is on my Hawai'i Island alltime baseball squad as a reserve catcher behind Kolten Wong, who is destined for the big/major league in the next year or so.    Thanks to our greatest Kona educator Gabby, Baer [& teammate Minoru Jerry Omori born 1931] went on to Teacher's College Bowling Green U. in Ohio & starred in NCAA D-I baseball as a long ball/cleanup slugger.    Till this day, only Jimmy Correa Sr./Chad Canda/Chayce Kaua/Monjou Masutani/Kenn Wakakuwa/Dallas Duarte stand behind Baer as our island's greatest catcher, Baer backing up our greatest position player [non-pitcher] Kolten Wong.       My alltime line-up has Kolten at catcher/Kona's Blondie Hiraishi at 1st base, Baer's sonkei mukashi no [revere those who came before us to make it easier for us] Kona's Minoru Jerry Omori at 2nd base, Brandon Chaves at shortstop (backups are Bob Ota/Stan Costales in priority, Ota longball hitter), Kolten's brother Kean Wong at 3rd base, Onan Masaoka at pitcher (backed up by the highest draftee #12 overall out of high school in the history of the Hawaiian Islands, Kodi Medeiros 
http://westhawaiitoday.com/sports/local-sports/mlb-draft-hilo-s-jodd-carter-kamehameha-s-makoa-rosario-are-big-island-prospects
http://westhawaiitoday.com/sports/local-sports/mlb-draft-waiakea-s-kodi-medeiros-goes-12th-milwaukee-brewers
 ), & Toody Souza/Jack Ladra/Fred Entilla in the outfield.    Honoka'a import Tomoharu Kai (wife from Honoka'a), Japan major leaguer born 1923, Ka'u export (age 5 moved to Honolulu) En Sue "Charley" Pung, banned from the U.S. major league just after the turn of the last century, are competent like the outfielders here, along with current farm leaguer Micah Bello, AA pro Jodd Carter,  & NAIA's Kobi Candaroma, & past greats Shon Malani/Aaron Ahu.  Kala'i Rosario, Safea Villaruz-Mauai, Daylen Calicdan, Maui Ahuna, & Stone Miyao also do well.   Ultra-modest Baer tearfully credits great Ohio educator Omori as Baer's oyabun/godfather on the ball diamond  — Omori enshrined in Bowling Green U. sports hall of fame.    Sonkei mukasho no which makes Baer's immigrant grandparents utterly proud of Baer.    The batting order has Omori leading off, Kean Wong 2d at bat, Toody 3rd at bat, Kolten at cleanup 4th, Blondie 5th at bat, Honoka'a native Jack Ladra 6th at bat, Entilla 7th at bat, AAA fielder Chaves 8th at bat, & good hitter Masaoka final 9th.      Slugger [3rd/4th in batting order] Baer would be a starter but for alltime Kolten.    Kolten/Kean's dad Kaha Wong is DH.
*
*
*
My Jesus in the flesh Bill Trumbo, longtime Konawaena High athletic director & sportsman — with our salt of the earth/local folks as the immense beneficiaries of Bill Trumbo's love and compassion for all  —
Curtis,  I sincerely appreciate your thoughts and comments.  Making a donation is not as important as your support and caring spirit.
If you get a chance stop in and spread the word with kids you may know [basketball clinic].  The young men you mentioned were great college players and ultimate winners.  Not everyone is suited for the NBA, but all represented themselves in a very positive manner.  Aloha Bill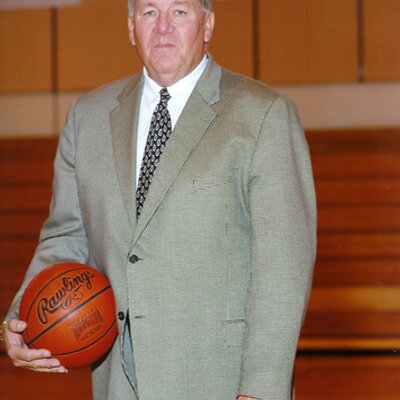 On Sep 13, 2017, Curtis wrote:
Hi Bill:  This is Curtis Narimatsu.  I saw the Trib clip about your help to kids this weekend at Panaewa gym.  You exemplify love and compassion for everyone!!  I don't have money to donate to you, but I respect you just the same.   At the UH gym recently where the Hawai'i pro team played Maui, I thought of Charlie Sitton at McMinnville High when I saw you!!!   It's too bad "tweeners" like Sitton/Danny Vranes/Craig McMillan/Mike O'Koren/Kenny Walker  never made a splash in the NBA.   I really admire these 6″5″ – 6'7″ guys.  Take care, my alltime jesus in the flesh, you!!
*
What I never told Bill is that my mom Teruko "Ruth" Hanato 1916-1998 is the one who started the Hanato girls hoops tradition at Konawaena High, where my mom's genre was the last to wear "bloomers" (Mom captained the Konawaena wahine team, and the team captured our Big Island crown in Mom's stint there).  Konawaena's winningest wahine hoops coach Bobbie Hanato Awa is Mom's grand-niece.   I happily saunter into Konawaena's gym some 10 yrs. ago to introduce myself to Bobbie, and Bobbie gives me this look — "Who the f**** are you?" Disdainful hubris.  Bobbie doesn't even know that Bobbie's grandpa Tamao Hanato taught his favorite baby sister (my mom) how to play basketball!!
*
*
Baseball historian Nelson Okino's August 5, 2018 note to me:
With Shane Victorino's official retirement from major league baseball this past weekend, it got me to thinking how his final career statistics ranked with Mike Lum, who at one point had the best statistical career numbers among all of the Hawaii "local boys" who played in the major leagues.  While I was doing a comparison of Lum and Victorino, surprisingly, in the two years since I last did a comparison, a third Hawaii player, Kurt Suzuki, has snuck into the rankings in a number of key offensive categories.
While Kurt has been another Maui player who has had a successful major league career and he is not done yet, his quiet approach to the game is simply remarkable because he has outplayed Shane in a number of statistical categories and will only add more numbers before his career is over.  In his quiet way of approaching the game, Kurt may ultimately end up having the best career major league statistical numbers among Lum, Victorino, and Suzuki.  Note that it still too early to include Kolten Wong in the statistical comparisons because he still has a number of years to go before he starts having career numbers among the top three "local boys".
Attached is a snapshot of the career statistical numbers for Mike Lum, Shane Victorino, and Kurt Suzuki.  Like me, you might be surprised where things currently stand (as of this weekend play):
Some conclusions which might be drawn from the comparisons include:
  -By the end of his career,Kurt Suzuki may have played the most games among all three local players.  He has to play about 81 more games to catch Mike Lum's 1,517 games played in the American major leagues. Note that Lum played a year of Japanese professional baseball at the end of his career, but I am only counting American major league baseball. Nevertheless, assuming that Suzuki plays in at least 35 of the Atlanta Braves remaining 50+ games during the remainder of the 2018 season, he will only need to play 45 games next season to surpass Mike Lum's record, which should be easily attainable even if he is not a regular starting catcher.
  -If Suzuki can continue to be a productive offensive player, even in a back-up catcher's role like these past two years with Atlanta, he will come very close of Victorino's 5,644 at-bats.
  -The one category which I doubt that Kurt Suzuki will surpass Victorino is in runs scored.  Kurt is almost 200 short of Victorino's total of 731 runs scored and he would need to increase this category by a significant margin during the rest of his playing career to have any hope of challenging Victorino's record number of runs scored.
  -Suzuki is now the leader for most hits in a career, along with having the most doubles, home runs, and runs-batted-in among all of the "local boys" who played American major league baseball.  I, for one, would not have thought that Kurt Suzuki would be the "local boy" who had the best career records in these offensive categories, but I guess there will always be someone else who comes along later to exceed the records of today.
*
*
April 2, 2017:   Baseball historian Nelson Okino's update on Kolten Wong  —
I haven't worked on updating a listing of Hawaii's best-ever baseball players for quite some time so I will work on a list in the future.  I will definitely share my work with you.  In the meantime, in response to your questions below, here are some answers:
Sid Fernandez is still the top American professional baseball pitcher on a list with no one coming close, unless one separates left-handers from right-handed pitchers.  I'm not sure who would top the list of right-handed pitchers so I'll have to give it more thought.  Mike Fetters would have to rank somewhere up there among right handed pitchers, but especially as a long-time relief pitcher who had quite a career.  Shane Victorino is clearly the best position player with local ties over Mike Lum.  Both are far and away the best position players from Hawaii who learned the game in the islands.  I can't think of who would be next, but Kurt Suzuki would definitely have to get some recognition here as he continues his long professional career.  I don't know how many years he still has left, although he could conceivably play another 2-3 years as a backup catcher on many teams.
As for Kolten Wong, he is a long ways from matching Mike Lum's current record of achievements.  Speaking of Kolten, it will be interesting to see where his career goes from this point forward, especially since I believe his recently publicized comments of wanting to be traded if he was not going to be a starter has put his career with the St. Louis Cardinals in question.  It's one thing for a star or superstar to voice dissatisfaction with his playing time and it sometimes helps, but in Kolten's case, I think that will only potentially adversely affect his status and standing with the Cardinals going forward.  The Cardinals were already disappointed in signing Kolten last year to a multi-year contract which paid him a lot of money, only to have it blow up in its face when Kolten played sporadically after being a starting second baseman his first two years. The number of games and innings played were not a reflection of the kind of money they paid out so this year was going to be a critical year for Kolten to regain his starting status in the lineup.  The Cardinals even toyed with the prospects of making Kolten more of a "super utility player", ala Ben Zobrist of the Cubs and the model current major league fad as teams go to larger pitching staff (thereby necessitating the need for more versatile bench players because most teams will be carrying fewer of them than in the past), by having Kolten play some outfield last year to increase his versatility and value to the team.
Baseball is a business and if a player is not happy of his status, the most practical response is to try to get rid of the player before his negative impact spreads to other players on the team. Team morale is always a very important consideration in keeping twenty-five players together as a team.  When one player disrupts this setting, there are potentially looming problems on the horizon.  There are very few teams willing to take a disgruntled player aboard as "baggage" that might keep cropping up during the season.  The management has other issues that it has to deal with and something negative makes everyone uncomfortable in moving forward.  It's another thing if the player in question is indispensable to the success of the team, but Kolten currently does not fit that category.  He is going to have to be very careful going forward to be able to put this issue aside.  Obviously, if he produces in a big way when he gets a chance to play, then things may eventually smooth themselves over time.  Right now, that's a big "if".  Unfortunately, most other teams do not want to take on another teams's "baggage" so even if Kolten is able to join another organization, it will almost be as if he was starting over again to re-establish his career.  Right now I can't think of another major league team which would be desperate for a starting second baseman, unless a player gets injured during the season and a suitable replacement needs to be found quickly so that the team can keep winning.  Right now, most teams have a pretty deep depth chart and second base is one of the easiest middle infield positions to fill internally, without having to trade or purchase from another team.
So you might want to keep an eye on Kolten's play this year.  It will go a long way to determining if he eventually gets close to anything Mike Lum achieved in his long major league career.
More later when I am done doing a more thorough analysis of players for an All-Time Hawaii professional baseball squad. In the meantime, take care of yourself.
*
*
Looking at the Kolten Wong situation purely from an "on the field" perspective, Kolten needs to be aware that baseball is a "what have you done lately for me" operation.  Due to Kolten's off year offensively last year, coupled with Jedd Gyorko's power at bat and his versatility in playing all infield positions, the Cardinals felt that they would be better off starting the season with Gyorko at second base, rather than Kolten.  It appeared to be a choice between Kolten's better speed, but less power versus Gyorko's improved power and less speed on the bases that made Gyorko a better option, at least for now.
Players either produce and continue their career in the same organization or they possibly regress and find themselves out the door because there might also be a player behind them in the organization with more future potential and/or who will be cheaper at the same position one plays at and might provide the same level of production before becoming more expensive after the arbitration years for determining salaries.  Especially with the need for organizations to carefully keep salaries under control, the belief is that the star players will be paid the big money, which necessitates keeping the average baseball salary quite low by today's entertainment standards.
Although it would appear on paper that Kolten's $25.5 million five year contract puts him in the elite category, that is not true at all when considering that the average major league players make about $4.5 million annually.  That would seem to put Kolten at slightly "above the average" for now.  What St. Louis actually did last year was to buy out Kolten's "arbitration years" as a means of possible cost control over future performance.  This way, if Kolten exceeded expectations with his performance, he was already locked into a contract where his salary would not go through the roof commensurate with his performance and St. Louis would actually be saving money in the long run.  If he didn't significantly improve upon his performance in future years, then he would be paid what he was worth over the life of the contract.  Keeping in mind that typical salary of baseball players generally go up every year, even if their performance does not necessarily warrant an increased salary.  It is very rare for players to have their salaries reduced because of poor performance.  While it's true that most American workers will not see $5.5 million in a career, let along annually, from a baseball perspective, $5 million annually is about "average" for now and within a couple of year $6 million will most likely be the "average".  What does that say about sports salaries?  (Don't get me on to the salaries being paid to the run-of-the-mill NBA players.)  So from a salary perspective, Kolten has a lot riding on his ability to perform relative to his salary.
The other thing to keep in mind that Kolten needs to keep in mind is "organizational politics" in relation to the "what have you done for me recently" thinking.  There is always the prospects (setting aside the possibility of adding even more options through trades with another organization) coming up behind a player who might be thought of more highly within the organization and is being groomed to eventually replace a player.  There are currently at least two, maybe three players (whose primary position is shortstop) but who may be also be viewed as second base candidates if that will get them to the big leagues faster).
One is Delvin Perez, who going into the 2016 draft was viewed as a Top 10 candidate in the entire draft and the best shortstop prospect in all of baseball.  However, due to a report just before the draft that Perez had tested positive for performance enhancement drug use, his stock fell and he was drafted by the Cardinals at 23rd, which for many insiders amounted to a "steal" by the Cardinals. His $2.225 million signing bonus was a much better assessment of his overall baseball value and he currently ranks third among all Cardinals prospects according to Baseball America.  Perez seemed a bit out of place, fielding-wise, in his first year of professional baseball but he seems to have all of the same attributes as Kolten, namely good hitting, speed on the bases, and latent power potential plus a better throwing arm.  Perez is 8 years younger than Kolten and he is expected to move quickly through the minor leagues and should be major league ready in 3-4 years. Unless Perez bulks up as he grows older and can no longer play shortstop, he seems to be the future for the Cardinals at that position unless someone else displaces him and that would very well happen with every year's free agent draft coming up in June.
Behind Perez is Edmundo Sosa, a Panamanian who received the largest signing bonus for a Panamanian in 2012.  While he is only 6 years younger than Kolten, he also has the same offensive and defensive attributes as Kolten, although a better throwing arm than Wong. He did not show much in his first few years in professional baseball, but he has really started to shine in his last couple of years.  He should begin 2017 in High Class A baseball and possibly get to AA later in the season.  That could make him another middle infield candidate by next season.  You might want to track his progress this year to see how much of a threat he will be to Kolten in the long run. Sosa is currently the Cardinals #8 ranked prosptect  There is another player further down the Cardinals prospect list at #10 (Eliezer Alvarez), but as a pure second baseman, he could rank higher if he continues to improve his game.
Bottom line is that now that Kolten has had his say, regardless of what he is saying in the aftermath of the incident, he had to produce offensively.  If he doesn't improve over last year's numbers, he most likely will be out the door sometime during or after the season.  There are a lot of "average" baseball players out there (far more than "star" players) that St. Louis will move on with or without Kolten and very few fans will notice the difference.  We care, primarily because he is a "local boy" and we want every one of them to be as successful as their abilities dictate.
*
*
*
May 4, 2017:   Baseball expert Nelson Okino's alltime Hawaiian Islands baseball team based on career statistics :
Hi Curt, sorry it's taken me this long to compile the attached, but here is my All-Time Hawaii Baseball All-Star team, based on career statistics.  I'll try to work on an All-Time Hawaii Minor League All-Star team selection next when I have some time.  It will include players who were not on the All-Time Hawaii Baseball All-Star team (mostly minor league career players plus those who had good professional careers in Japan).  Let me know if there are any questions on any of the players listed.
Take care.    –Nelson Okino
*
HAWAII ALL-TIME BASEBALL PLAYER
American Major League
(By Posion-Through 2016 Season)
R
i
g
h
t
H
a
n
d
e
d
S
t
a
r

n
g
Pi
t
c
h
e
r
:
J
e
r
o
m
e
W
i
l
l
i
a
m
s
Games Innings Won Loss Percentage SV Whip ERA BB SO
236 1,029.2 52 66 .441 2 1.391 4.59 352 655
R
i
g
h
t
H
a
n
d
e
d
Mi
d
d
l
e
R
e
l
i
e
f
Pi
t
c
h
e
r
:
Mi
k
e
F
ett
e
r
s
Games Innings Won Loss Percentage SV Whip ERA BB SO
620 716.2 31 41 .431 100 1.465 3.86 351 518
R
i
g
h
t
H
a
n
d
e
d
C
l
o
s
i
n
g
R
e
l
i
e
f
Pi
t
c
h
e
r
:
B
r
a
n
d
o
n
L
e
a
gu
e
(
O
nl
y
H
a
w
a
i
i
r
e
l
i
e
f
pi
t
c
he
r
w
ho
m
a
de
2
0
1
1
A
L
A
l
l
–
S
t
a
r
T
e
a
m
)
Games Innings Won Loss Percentage SV Whip ERA BB SO
498 532 27 35 .435 74 1.325 3.65 185 375
L
e
(
H
a
n
d
e
d
Pi
t
c
h
e
r
:
S
i
d
F
e
r
n
a
n
d
e
z
Games Innings Won Loss Percentage SV Whip ERA BB SO
307 1,866.2 114 96 .543 1 1.144 3.36 715 1,743
L
eft
H
a
n
d
e
d
Mi
d
d
l
e
R
e
l
i
e
f
Pi
t
c
h
e
r
:
D
o
u
g
C
a
p
i
l
l
a
Games Innings Won Loss Percentage SV Whip ERA BB SO
136 292.1 12 18 .400 0 1.526 4.34 173 178
L
e
(
H
a
n
d
e
d
C
l
o
s
i
n
g
R
e
l
i
e
f
Pi
t
c
h
e
r
:
C
a
r
l
o
s
D
i
a
z
Games Innings Won Loss Percentage SV Whip ERA BB SO
179 258.0 13 6 .684 4 1.341 3.21 97 207
Games At Bats Runs Hits HR RBI SB Average BB SO
*
1,208 4,191 432 1,071 83 519 19 ,256 290 541
Fi
r
s
t
B
a
s
e
m
a
n
:
J
o
e
y
M
e
y
e
r
Games At Bats Runs Hits HR RBI SB Average BB SO
156 474 35 119 18 74 1 .251 35 124
S
e
c
o
n
d
B
a
s
e
m
a
n
:
K
o
l
t
e
n
W
o
n
g
Games At Bats Runs Hits HR RBI SB Average BB SO
416 1,469 168 330 28 126 45 .248 94 230
T
h
i
r
d
B
a
s
e
m
a
n
:
C
h
r
i
s
T
r
u
b
y
Games At Bats Runs Hits HR RBI SB Average BB SO
263 819 78 189 23 107 5 .231 38 205
Games At Bats Runs Hits HR RBI SB Average BB SO
564 1,289 163 296 25 109 30 .230 97 158
O
utf
i
e
l
d
:
S
h
a
n
e
Vi
c
t
o
r
i
n
o
Games At Bats Runs Hits HR RBI SB Average BB SO
1,299 4,630 731 1,274 108 488 231 .275 381 626
Games At Bats Runs Hits HR RBI SB Average BB SO
1,517 3,554 404 877 90 431 13 ,247 366 506
Games At Bats Runs Hits HR RBI SB Average BB SO
383 1,091 145 299 39 156 16 .274 139 246
*
*
*
Nelson Okino's alltime Hawaiian Islands pro minor league starters (dated June 3, 2017)  —
*
Hi Curt:
I finally finished a project which you requested a number of years ago.
Attached is my opinion as to Hawaii's career minor league professional baseball players.  It represents just my opinion based on statistics that I have reviewed and I'm sure could be subject to much evaluation of other Hawaii players who might have also performed well professionally in the minor leagues.  It does not include players who are on my all-time Hawaii Major League All-Star team as that might not do justice to those career Hawaii minor league players who toiled in relative obscurity professionally year after year without the recognition of being Major League stars.  Nevertheless, a number of players included here had short stints in the American Major League, but nothing noteworthy to warrant consideration for the other list.
I hope it makes for some interesting reading for you and puts things into perspective when thinking about other Hawaii professional baseball players.  Take care.
*
HAWAII ALL-TIME (Minor League Professional) BASEBALL
(Mostly career minor league players.  If players also played in American major leagues, only minor league record reflected here
through 2016 Season)
Right Handed Starting Pitcher: Henry Tadashi "Bozo" Wakabayashi: 1939 3rd most wins w/ 28; 1st in ERA; 1941 5th most wins w/ 18; 5th in ERA; 1942 Tied for 3rd most wins w/ 26; 8th in ERA; 1943 3rd most wins w/ 24; 3rd in ERA; 1944 1st in most wins w/ 22, 1st in ERA; 4th in strikeouts, and league MVP; 1947 Tied for 2nd most wins w/26 and league MVP)
| | | | | | | | | | | |
| --- | --- | --- | --- | --- | --- | --- | --- | --- | --- | --- |
| Games | Innings | Won | Loss | Percentage | SV | Whip | ERA | | BB | SO |
| 528 | 3,557.1 | 237 | 144 | .622 | NR | 1.12? | 1.99 | | 998 | 1,000 |
Right Handed Middle Relief Pitcher: Toru "Bill" Nishita
| | | | | | | | | | |
| --- | --- | --- | --- | --- | --- | --- | --- | --- | --- |
| Games | Innings | Won | Loss | Percentage | SV | Whip | ERA | BB | SO |
| (Am) 90 | 258 | 14 | 14 | .500 | ? | ? | 4.33 | 75 | 117 |
| (Jp) 150 | 621.2 | 31 | 34 | .477 | NR | 1.115 | 2.66 | 164 | 341 |
Right Handed Middle Relief Pitcher (Alt): Gerald Ako
| | | | | | | | | | |
| --- | --- | --- | --- | --- | --- | --- | --- | --- | --- |
| Games | Innings | Won | Loss | Percentage | SV | Whip | ERA | BB | SO |
| 160 | 408 | 31 | 13 | .705 | 7 | 1.311 | 3.42 | 99 | 199 |
Right Handed Closing Relief Pitcher: Ryan Kurosaki
| | | | | | | | | | |
| --- | --- | --- | --- | --- | --- | --- | --- | --- | --- |
| Games | Innings | Won | Loss | Percentage | SV | Whip | ERA | BB | SO |
| 296 | 602 | 41 | 29 | .586 | 20 | 1.271 | 3.21 | 179 | 413 |
Left Handed Starting Pitcher: Paul Ah Yat
| | | | | | | | | | |
| --- | --- | --- | --- | --- | --- | --- | --- | --- | --- |
| Games | Innings | Won | Loss | Percentage | SV | Whip | ERA | BB | SO |
| 149 | 661.1 | 40 | 32 | .556 | 1 | 1.225 | 3.59 | 166 | 551 |
Left Handed Middle Relief Pitcher: Fred Kuhaulua
| | | | | | | | | | |
| --- | --- | --- | --- | --- | --- | --- | --- | --- | --- |
| Games | Innings | Won | Loss | Percentage | SV | Whip | ERA | BB | SO |
| 278 | 1,033 | 59 | 57 | .536 | 26 | 1.555 | 3.97 | 520 | 695 |
Left Handed Middle Relief Pitcher (Alt): Onan Masaoka
| | | | | | | | | | |
| --- | --- | --- | --- | --- | --- | --- | --- | --- | --- |
| Games | Innings | Won | Loss | Percentage | SV | Whip | ERA | BB | SO |
| 146 | 498 | 27 | 29 | .482 | 11 | 1.422 | 4.48 | 269 | 486 |
Left Handed Closing Relief Pitcher: Joey Vierra
| | | | | | | | | | |
| --- | --- | --- | --- | --- | --- | --- | --- | --- | --- |
| Games | Innings | Won | Loss | Percentage | SV | Whip | ERA | BB | SO |
| 412 | 582 | 29 | 24 | .547 | 12 | 1.203 | 3.37 | 205 | 517 |
Catcher:  Jun Hirota (1953, 1954, 1955 Japanese Pacific League "Best Nine" )😎
| | | | | | | | | | |
| --- | --- | --- | --- | --- | --- | --- | --- | --- | --- |
| Games | At Bats | Runs | Hits | HR | RBI | SB | Average | BB | SO |
| 439 | 1,330 | 167 | 334 | 26 | 144 | 18 | .251 | 114 | 142 |
Catcher (Alt): Yoshio "Kaiser" Tanaka (1937 Japanese League 9th in BA;  1940 3rd in BA, "Best Nine" C)
| | | | | | | | | | |
| --- | --- | --- | --- | --- | --- | --- | --- | --- | --- |
| Games | At Bats | Runs | Hits | HR | RBI | SB | Average | BB | SO |
| 477 | 1,619 | 160 | 400 | 5 | 162 | 45 | .247 | 102 | 82 |
First Baseman: John Matias (NOTE: Record below reflects only 10 seasons in American minor leagues and does not include 6 seasons in Mexican League)
| | | | | | | | | | |
| --- | --- | --- | --- | --- | --- | --- | --- | --- | --- |
| Games | At Bats | Runs | Hits | HR | RBI | SB | Average | BB | SO |
| 1,244 | 4,631 | 666 | 1,326 | 110 | 617 | 77 | .286 | 320 | 520 |
First Baseman (Alt): Kila Kaaihue
| | | | | | | | | | |
| --- | --- | --- | --- | --- | --- | --- | --- | --- | --- |
| Games | At Bats | Runs | Hits | HR | RBI | SB | Average | BB | SO |
| 1,315 | 4,431 | 712 | 1,165 | 203 | 799 | 12 | .263 | 867 | 932 |
Second Baseman: Brandon Chaves (NOTE: Record below reflects only 12 seasons in American minor leagues and does not include 6 seasons in independent league baseball and 2 seasons in Italian League)
| | | | | | | | | | |
| --- | --- | --- | --- | --- | --- | --- | --- | --- | --- |
| Games | At Bats | Runs | Hits | HR | RBI | SB | Average | BB | SO |
| 956 | 3,110 | 380 | 719 | 20 | 325 | 84 | .231 | 363 | 668 |
Second Baseman (Alt): Note: Both Choy Foo and De Renne would easily be considered options at this position. Of today's current crop of minor league players, Kean Wong (Kolten's younger brother) could eventually make the list as he has performed well in the minor league and is highly rated by many in baseball.)
Third Baseman: Keoni DeRenne
| | | | | | | | | | |
| --- | --- | --- | --- | --- | --- | --- | --- | --- | --- |
| Games | At Bats | Runs | Hits | HR | RBI | SB | Average | BB | SO |
| 853 | 2,917 | 413 | 772 | 26 | 319 | 59 | .265 | 318 | 308 |
Third Baseman (Alt): Rodney Choy Foo
| | | | | | | | | | |
| --- | --- | --- | --- | --- | --- | --- | --- | --- | --- |
| Games | At Bats | Runs | Hits | HR | RBI | SB | Average | BB | SO |
| 617 | 2,169 | 306 | 559 | 51 | 284 | 88 | .258 | 477 | 274 |
Shortstop: Keith Luuloa
| | | | | | | | | | |
| --- | --- | --- | --- | --- | --- | --- | --- | --- | --- |
| Games | At Bats | Runs | Hits | HR | RBI | SB | Average | BB | SO |
| 1,148 | 4,025 | 611 | 1,115 | 84 | 539 | 41 | .277 | 453 | 499 |
Shortstop (Alt): Fujio Ueda (1940 Japanese League "Best Nine" SS; 1944 4th in RBIs)
| | | | | | | | | | |
| --- | --- | --- | --- | --- | --- | --- | --- | --- | --- |
| Games | At Bats | Runs | Hits | HR | RBI | SB | Average | BB | SO |
| 913 | 3,192 | 378 | 755 | 8 | 291 | 136 | .237 | 436 | 213 |
Outfield: Henry "Prince" Oana (1933 Led Pacific Coast League-PCL AAA, w/ 63 doubles; 1938-1939 Led Southeastern League -Double A-w/ 26 HRs and 116 RBis and 39 HRs and 127 RBIs, respectively, 1946 Led Texas League-Double A w/ 284 innings pitched, 24 wins, and 253 hits allowed. Included in 1985 by the Society for American Baseball Research-SABR, as part of Minor League Baseball Star, vol. II)
Slugging Right-handed Outfielder (1933 replaced as San Francisco Seals centerfielder by Joe DiMaggio)
| | | | | | | | | | |
| --- | --- | --- | --- | --- | --- | --- | --- | --- | --- |
| Games | At Bats | Runs | Hits | HR | RBI | SB | Average | BB | SO |
| 2,214 | 7,539 | 1,219 | 2,292 | 261 | 1,358 | 172 | .304 | 466? | 657? |
Right Handed Pitcher (Took up pitching full time in 1942 at the age of 34 due to vision problems as a hitter; continued pitching professionally until 1952 at age 44.)
| | | | | | | | | | |
| --- | --- | --- | --- | --- | --- | --- | --- | --- | --- |
| Games | Innings | Won | Loss | Percentage | SV | Whip | ERA | BB | SO |
| 204 | 1,226 | 80 | 54 | | ? | 1.33? | 3.24 | 479 | 563 |
Outfield: Kaname "Wally" Yonamine (1950 SLC Pioneer League Class C 3rd in BA & Runs, 5th in SBs; 1952 Japanese Central League 2nd in BA; "Best Nine" OF; 1953 Central League 5th in BA; "Best Nine" OF; 1954 Central League 1st in BA; "Best Nine" OF; 1955 Central League 4th in BA; "Best Nine" OF; 1956 Central League 1st in BA; "Best Nine" OF; 1957 Central League 1st in BA; League MVP; "Best Nine" OF; 1958 Central League 3rd in BA; "Best Nine" OF; 1959 Central League 3rd in BA)
| | | | | | | | | | |
| --- | --- | --- | --- | --- | --- | --- | --- | --- | --- |
| Games | At Bats | Runs | Hits | HR | RBI | SB | Average | BB | SO |
| (Am) 123 | 492 | 119 | 165 | 3 | 57 | 26 | .335 | 94 | 55 |
| (JP) 1,219 | 4,298 | 707 | 1,337 | 82 | 482 | 163 | .311 | 522 | 553 |
Outfield: Bronson Sardinha
| | | | | | | | | | |
| --- | --- | --- | --- | --- | --- | --- | --- | --- | --- |
| Games | At Bats | Runs | Hits | HR | RBI | SB | Average | BB | SO |
| 953 | 3,517 | 521 | 941 | 88 | 472 | 87 | .268 | 427 | 757 |
Outfield (Alt): Toshio "Andy" Miyamoto (1956 Japanese Central League 2nd in HRs; 1st in RBIs; 1957 Central League 4th in HRs; 1st in RBIs😉
| | | | | | | | | | |
| --- | --- | --- | --- | --- | --- | --- | --- | --- | --- |
| Games | At Bats | Runs | Hits | HR | RBI | SB | Average | BB | SO |
| 1,007 | 2,917 | 309 | 726 | 90 | 359 | 49 | .249 | 246 | 524 |
Outfield (Alt): Francis Agcaoili (1965 Japanese Pacific League 5th in HRs)
| | | | | | | | | | |
| --- | --- | --- | --- | --- | --- | --- | --- | --- | --- |
| Games | At Bats | Runs | Hits | HR | RBI | SB | Average | BB | SO |
| 772 | 1,980 | 223 | 516 | 69 | 238 | 11 | .261 | 182 | 323 |
Outfield (Alt): Jack Ladra (Signed and played in talent-rich New York Yankees farm system of the mid-1950s before going to Japan.)
| | | | | | | | | | |
| --- | --- | --- | --- | --- | --- | --- | --- | --- | --- |
| Games | At Bats | Runs | Hits | HR | RBI | SB | Average | BB | SO |
| (Am) 249 | 962 | 95 | 260 | 20 | 67 | 30 | .270 | 81 | 90 |
| (JP) 780 | 2,307 | 276 | 561 | 37 | 245 | 66 | .243 | 164 | 450 |
NOTE: In Japan professional baseball, "Best Nine" meant being considered the best player at the position
*
*
Expert Nel Okino on Shohei Otani (November 15, 2017)   —
As for Shohei Otani, I just don't know what to make of his coming to America next season.  For one things, the most any American team can sign him for would be about $6 million (the $20 million posting fee goes to his current Japanese team and he doesn't pocket any of that money), which is far less than Ichiro, Hideki Matsui, Yu Davish, and other Japanese players were able to get for a contract because those were pre-international signing days.  I am guessing that Otani might be able to make that kind of money by staying in Japan.  Remember, the posting period is also only for 30 days for the American team which gets the exclusive crack at him to actually sign him.  If the signing does not take place within the 30-days time limit, Shohei will be back in Japanese baseball. There have already been suggestions for creative ways to sign him for more than the international signing limitations, but all have been supposedly been reviewed by Major League Baseball and all have been nixed by the Commissioner's office as attempts to circumvent the intent of the signing limitation.  There will be severe penalties if a team tried to be too creative as everyone will be keenly aware of all of the possible nuances to an American team signing him within the limitations or outside the international players signing restrictions.
However, supposedly he wants to play in America and might be willing to take far less money that he would make in Japan.  Speculation is that he than most likely will sign with an American League club (rather than a National League team).  The reason for this is his insistence that he be given the chance to both pitch and play the field as a hitter.  The American League, with the Designated Hitter rule, would allow a club to try him out as both a pitcher and a hitter.  National League clubs will be able to do one, but not both with the non-Designated Hitter limitation.  Assuming that the speculation is true, maybe the club with the best opportunity to sign him would be Yankees with their deep pockets, although they will have to be very creative with his contract to make Otani willing to potentially take less career money than if he stayed in Japan a little longer and gained complete free agency in about 4 years when he will still be relatively young enough to not be restricted by the international signing restrictions.  Can he wait?  That's the big question today.  Other than the Yankees, maybe Seattle might be an option.  It is expected that if he signs, it will be one of the American League East Coast (Yankees, maybe Boston) or West Coast (Seattle and Los Angeles Angels) teams that ends up with him.  I don't think that the Dodgers will be in the running, even if they re-sign Otani's idol Yu Darvish because they most likely will only be able to use him as a pitcher.  The Dodgers already have too many outfielders and first base is set for the foreseeable future with Bellinger.
Relative to how well Otani will do in American baseball, I will go out on a limb and say that he has a better chance of succeeding as a pitcher before he does as a hitter.  The reason is he had the qualities for possibly a #2 or #3 starting pitcher.  If you've noticed, most of the Japanese pitchers, even if they had somewhat mediocre records in Japan were able to succeed in the US because of their newness and often times because of a "funky" type of delivery.  Even with Nomo, he was good for about 4 years when he seemed to lose it all.  Lesser Japanese pitchers might have been good for a couple of years before losing it completely, except for possibly Japanese relievers who have been able to hang around at a later age, maybe because they don't throw as often and it is difficult to get an accurate read on their delivery so that they are forced to make adjustments.  My theory is that the Japanese pitchers do not normally make the annual adjustments needed to succeed in American major league baseball.  So while their are novelties for a couple of years, when they lose it, they really lose it. I think part of it is cultural in that Japan, China, and Korea are noted for their people being consistent in their behaviors and societal expectations of social confirmity.  None of these Asian countries are noted for encouraging making adjustments as situations change.  Maybe that is slowly changing, but that's my theory why Japanese pitchers are only good for short periods of time before losing it.
I will also speculate that even if he ends up with an American League club and will try to also become a DH, my guess is that the days of "Babe Ruth" are long gone.  I seriously doubt that anyone can excell as both a pitcher and a full-time hitter, especially someone who is expected to hit for power.  It might be easier for someone to be more of a contact, singles/doubles-type of hitter, but do you know of any DH who is primarily a singles/doubles hitter.  There are too many major league hitters who specialize only in hitting, and hitting for power, that my guess is that Otani's desires make for an interested angles, but it is not very realistic for him to think that he can excell in both aspects of the game.  I would love to be proven wrong, but for now that is my take on the situation.
Ichiro and Hideki Matsui (Yankees) are the only examples of Japanese hitters who were able to keep adjusting with the times.  Other than that, there have been a slew of better hitters (at least record-wise) from Japan, but none lasted more than a few years because for hitters, once the American scouts discovered a weakness, word got around pretty quickly and a player was prone to be exposed, unless they were able to overcome the weakness.  Ichiro has such a different type of batting style that pitchers have been unable to find a weakness because his primary objective is to try to put the bat on the ball, rather than hitting for power which he is fully capable of demonstrating, but in order for him to hit with power, Ichiro would expose some other batting weakness that could be exploited by American pitchers.  The game of baseball has changed, especially in the past ten years where everyone is trying to hit with power at the expense of making consistent contact.  Ichiro is trying to do just the opposite, making it more difficult to find his weaknesses.  I think only time will erode Ichiro's ability to get hits.  Although he was non-renewed by the Miami Marlins, primarily as a cost-savings move, I think Ichiro will be able to be productive for a couple more years.  He is in such good shape that he can play into his mid-40s, especially if he doesn't lose his too much of his running speed.
*
*
*
*
Nelson Okino Hilo High '64 (born 1946) is an alltime baseball pundit.   Here is Nel's uptake on Kodi Medeiros   —
*
July 26, 2018
Interesting!!!  Kodi Medeiros has been traded with a second minor leaguer today (a long-shot to ever reach the major leagues) by the Milwaukee Brewers by going to the Chicago White Sox.  It's an interesting transaction because it was a trade of a veteran relief pitcher at the major league level (Joakim Soria), who once had considerable upside value as a relief closer going to a playoff contender (the Brewers), but who now is in his mid-30s.  The trade was necessitated because of a recent injury to the Brewers pitching staff and they apparently felt a need to add Soria to bolster what may be the best bullpen in the game today.
Medeiros has always been a tantalizing prospect for the Brewers, even if his statistics didn't necessarily warrant his yearly progression up the minor league ladder. For example, his lowest earned-run-average (ERA) was in his second year at 4.44, which was not particulary good. The Brewers must have been hoping that one day he would reach his potential and this year appeared to be the year in that he was pitching very well in Double A ball with an ERA just above 3.00.  Unfortunately, although he strikes out a lot of hitters, his walks also have not gotten any better through out his career and although he is currently a starting pitcher in the Brewers organization, the concensus was that if Medeiros reached the major leagues, it would be as a reliever, rather than as a starter.  Left-handed pitcher are notoriously wild early in their careers until one day they figure out what's wrong in their delivery and make the modification to adjusting to having better control.  Let's hope that is the case with Kodi.
Obviously, the Chicago White Sox are betting that better days are ahead for Medeiros.  To give up a valuable relief pitcher at the major league level for an untested player at the Double A level is always a gamble, but the White Sox are again a non-contender for the AL Central Division this year and this move reflects that philosophy whereby they have tried to improve their system's pitching potential the past year and a half by going into a rebuilding mode for the future.
It will be interesting to see if the Sox continue to play Medeiros at Double A or move him up to Triple A, just to see what he might be capable of doing.  If they by chance try him out at the Triple A level, it will show that they have a lot more confidence than the Brewers who were content to keep moving Kodi up a year at a time in the hope that he would eventually return the huge investment they made by drafting him in the first round of 2014.
Only time will show whether the Brewers (Kodi had pretty much maxed out his potential) or the White Sox (he is capable of being a contributor at the major league level) were correct.  Stay tuned.
*
Kodi Medeiros:
            It's always good to see a player from Hawaii selected by a Major League Baseball (MLB) organization in its annual free agent draft. However, it is especially exciting to see a "local boy" from the Big Island selected within the first ten rounds of the draft, let alone the first round! While there are no guarantees that the individual will eventually make it to the major leagues, statistically, the higher a player gets drafted, the greater are his chances of eventually making it to the "Big Show".
            Kodi Medeiros's selection as the twelfth player selected overall by the Milwaukee Brewers organization a few days ago from among all of the thousands of potential choices was both a surprise, on one hand, and a not so surprising choice on the other hand.
            Medeiros impressed baseball scouts at the Perfect Game National game competition a year ago when he faced and dominated the best high school competition from around the country. A left handed pitcher who consistently threw his fastball in the 90-92 mph range and topped out at 95 mph was always a special player worthy of note. As a result, Kodi entered the 2014 season ranked by Baseball America, one of the most authoritative baseball publications in the country, as the 25th best player in America among all of the high school and college players eligible for the 2014 free agent draft. He consistently ranked as the second best high school left handed pitcher in the nation, second only to Brady Aiken, another lefthander who was considered the best pitcher with future potential among high school or college pitchers. If not for Aiken, who ended up as the first player selected in the just completed free agent draft, Medeiros would have been recognized as the best left handed pitcher in the entire country.
            So in a way it was not so surprising that Medeiros was selected in the first round. What was surprising was a player potentially ranked as being, at worse, more of a mid-to-late 20th selection in the first round pick ending up as the 12th overall pick. While there was wide spread speculation among many of the mock pre-drafts that Kodi might go as high as 17th when the Kansas City Royals were picking, there was no guarantee that the Royals were going to use its pick that way.
            In analyzing what may have been at play which resulted in Medeiros going so high were the following considerations. First of all, the Milwaukee organization has a dirth of quality left handed pitchers in its system. According to reports on each organization's minor league prospects, out of the thirty potential minor leaguers in the Brewers' organization who might eventually reach the major leagues, only two are left handed pitchers. One of the prospects is ranked at 18th and the other at 27th place, not indicative of very promising futures. Ideally, teams try to have at least a viable left handed pitcher starting pitcher and one or two left handed relievers. Starting with the major league Brewers roster and extending all the way down its minor league system, there are no young quality left handed pitchers! That may have made drafting Medeiros a much higher priority for the Brewers than other major league organizations.
            Secondly, when teams have to make a choice between two equally talented pitchers with one being a right hander and the other being a left hander, organizations will almost always give preference to the left handed pitcher. The reasoning for this is because there are far fewer left handed pitchers playing baseball. In today's era of specialization and pitcher-batter matchups, every team ideally needs two or three quality left handed pitchers among its twelve pitchers. The scarcity of effective left handed relief pitchers has resulted in a disproportionately higher percentage of left handed pitchers pitching in specialized roles, leading to the pitching term "LOOGY". A "LOOGY", which stands for "Lefty-One Out GuY" refers to a left handed pitcher who gets into games specifically to get an out from an opposing left handed batter. Once the pitcher has faced his one batter, he is normally removed unless there is another left handed batter to be faced in the same inning.
            Third, by major league standards, Kodi Medeiros would be considered a "hard thrower". Most left handed pitchers are known more for their craftiness and movement of their pitches, rather than for throwing "hard" which by today's definition would be over 90 mph. That is why a hard throwing left handed pitcher is deemed very valuable to any organization. If Medeiros was a right handed pitcher with the same attributes, he most likely would have been regarded as a lower player because organizations would have had far more right handed pitching options to consider.
            Finally, Kodi's delivery has been characterized as having more of a three-quarter delivery, sometimes appearing to throw with more of a "side arm" delivery. Since most of today's pitchers throw with an overhand motion, the release point for their pitches are generally confined to a limit area of the delivery and batters have become accustomed to identifying pitches from this point of the delivery. A "three-quarter" delivery is more unusual and potentially harder to pick up, as far as the release point is concerned. This difference in release point may give Medeiros a slight advantage, especially while opposing hitters are trying to adjust to the difference in release point. Hard throwing pitchers reduce the amount of time a batter has to react to what the batter may see at the release point, theoretically making their pitches harder to pick up than if their pitches were thrown at a lower speed. That is why I would speculate that while Medeiros will most likely start out his minor league career as a frontline starting pitcher, his long term future may be as a left handed relief pitcher facing opposing hitters just once through a batting sequence, at the most, before a right handed pitcher is brought in and the opposing batters have to make further adjustment to a different release point.
            All of the above clearly made Kodi Medeiros a very valuable potential asset to the Milwaukee Brewers. Only time and his ability to perform up to the competition will tell if these assets are sufficient to justify his being selected so early in this year's draft. However, even before he throws his first professional pitch, I have great hopes that Kodi has a lot working for him to eventually become a successful professional player.
*
*
*
*
*
*
*
As an aside, here is baseball pundit Nel Okino's cogent analysis of Hilo High '70 grad Mike Springs Victorino's son Shane in relation to AJA bloodline Mike Lum.   Shane is the greatest position player from the Hawaiian Islands, with Lum in reserve.   It's unlikely that Kolten Wong will surpass Shane.  Shane is quicker/stronger than smaller Kolten.
*
Attached is a statistical career summary of Mike Lum and Shane Victorino playing records. Note that the leader in a statistical category is indicated in bold type, where Victorino leads in eleven of the fourteen categories. However, before Victorino's career ends, he most likely will surpass Lum's lead in games played and bases on ball. The only category that Lum will hold will be in fewest career strikeouts. Nonetheless, one needs to keep in mind that striking out was considered a negative in the pre-1990s period, while striking out today is much more acceptable if the tradeoff is a display of more power.
While we spent more time talking about Kolten Wong's prospects as a major leaguer, there is another "local boy" you should be tracking. That player is Greg Garcia, who played for the Rainbows a year ahead of Kolten. Garcia was the shortstop while Kolten was breaking in as a second year player at second base, a new position for him. Garcia has just been promoted by the St. Louis Cardinals to its 40-player roster in order to prevent other major leagues from grabbing him as a free agent. While Greg's minor league career has not been as spectacular as Kolten's, he, nonetheless, has been making slow progress up the minor league ladder. He is now on the cusp of most likely becoming a serviceable utility-type of player in the major leagues because he can also play second base. He is not a candidate as a regular third baseman because he doesn't hit well enough, but he could be used as a defensive replacement at that position, if need be.
My guess is that Garcia could eventually hit in the .260-.275 range as a major leaguer, which is considered good for a "utility-type" of stop gap player. He might even be able to become the Cardinals' starting shortstop because his defense is good enough for the team to carry a light-hitting player at that position because of all of the thumpers in the other batting positions. If he plays regularly, I think that would increase his batting percentage to more of a .280's type of hitter.
*
Below is a career statistical comparison between Mike Lum and Shane Victorino. As you can see, Shane is far more productive in eleven of the fourteen categories. Nonetheless, it is my assessment that by the time Shane finishes his career he most likely will have played in more games than Lum and will definitely end with more walks than Mike. The only category in which Lum will have better numbers will be the least number of career strikeouts.
CAREER STATISTICAL COMPARISONS
BETWEEN
MIKE LUM AND SHANE VICTORINO
(Through 2013 Season)
Mike Lum (1967-1981)
15 years
Games At Bats Runs Hits Double Triples Home Runs
1,517 3,554 404 877 128 20 90
Runs Base
Batted Stolen on
In Bases Balls Strikeouts Batting Avg.
431 13 366 506 .247
On Slugging
Base % %
.319 .370
Shane Victorino (2003-2013)
10 years (Was not in major league baseball in 2004)
Games At Bats Runs Hits Double Triples Home Runs
1,198 4,329 698 1,200 221 67 105
Runs Base
Batted Stolen on
In Bases Balls Strikeouts Batting Avg.
470 222 359 573 .277
On Slugging
Base % %
.324 .432
*
*
*
Expert Nelson Okino's opinion on our best-ever Big Island baseballers   —
*
The only players below for whom I have records of playing professionally in the U.S. and/or Japan are Stan Costales and Jack Ladra.
In 1951 Costales played for two teams, one at the Class D level at shortstop and in the outfield. He had a cumulative batting average of .182 in 43 games. He also played at the Class C level in the outfield and did slightly better in batting .212 in 38 games.
Ladra played two season in the outfield at the Class B level in 1956 and 1957 for the New York Yankees. He batted .261 in 120 games in 1956 and .279 in 129 games in 1957. Significantly, he hit 15 home runs in 1957 which for that period was quite a bit. Jack then went to play for the Toei Flyers in Japan for seven seasons between 1958-1964, starting out as an outfielder and later becoming more of a utility type of player who could play both the outfield and infield. His best season in Japan was his first season (1958) when he set career highs in games played (125 games at a time when the Flyers season was only 130 games long), at bats (463 which placed him 4th in the Pacific League), hits (111), doubles (23), home runs (9), RBI (57), walks (44), and stolen bases (14 which he also later replicated in 1960). He tied for the most triples (7) in the Pacific League in his last season (1964).
As for the others on your list, since they did not play professional ball, I have no other basis to evaluate them other then pure conjecture and speculation, which doesn't amount to much as everyone has his/her own opinions. Compounding any assessment is the fact that players like Jimmy Correa and Bob Ota were well past their prime when I either played with and/or against them and/or I saw them play.
My best guess is that players like Blondie, Al Souza, and Fred Entilla could have played American minor league ball, but since there are always other variables which factor into how far an individual can advance, I would just be guessing how far they actually would have performed. My guess is that they could have also played professionally in Japan, if they wanted to pursue that avenue, but it would have required being able to put up with the Japanese way of practicing and playing during that period (1950s-60s) and their somewhat rote way of doing things.
I can share with you that if I had to rank them based on all-around athletic ability, based purely on what I saw and/or experienced I would put Al Souza first, followed by Freddie, then Blondie, and then Dennie Maedo on a par with Stan Costales.
*
*
*
Here is an April 18, 2014 heads-up on Hilo's Kean Wong & Kodi Medeiros via Nel Okino —
*
Below is a short piece on Kean Wong from Baseball America, the most authoritative publication on minor league baseball, which you might find of interest.
HELIUM WATCH (A publication category of exception players at this point in the season)
Kean Wong, 2b, Rays: There shouldn't be a lot of competition for a player to be the best young Hawaiian second baseman in pro ball, but Wong can't even win that title in his own family. For now, Wong is best known as the younger brother of Cardinals second baseman Kolten, who signed as a first-round pick out of Hawaii in 2011. Kean signed as a fourth-rounder out of high school last year and has quickly shown that advanced hitting acumen runs in the family. The junior Wong has good hand-eye coordination and plate coverage, which is why he has struck out just three times in 38 plate appearances at low Class A Bowling Green, where he's hitting .333/.368/.389. Wong doesn't have much power projection or other standout tools, but his sweet lefty swing should help him hit for a high batting average.
On another front, Baseball America currently has Kodi Medeiros (Waiakea HS) rated as the 29th highest rated prospect in the country. Among only high school prospects, he is the 15th highest rated player (any position) and the 6th among high school pitchers. He ranks second as the best high school lefthanded pitcher in the nation. Unfortunately, he will not move past the number 1 lefthanded (Brady Aiken-San Diego) pitcher in the country, who happens to currently be rated the number 1 best draft eligible prospect in all of baseball (high school and college). The only way Medeiros would move past Aiken would be if Aiken gets injured and cannot compete this season.
*
*
Aug. 11 2014 Nel's update on Kean (btw, Kean's dad Kaha was a solid pro hitter)   —
While a lot of recent attention has gone to Kolton Wong, primarily because of his power explosion at the major league level, it should also be noted that his brother Kean (Waiakea HS) has also gotten favorable reviews for his play in minor league baseball.
Baseball America, the authoritative source of minor league baseball, has just named Kean the "Best Hitting Prospect" in the Midwest League, a low Class A level, and also the league's best defensive second baseman.  At 19 years of age, which is low for this classification of A ball, if Kean can continue to progress, we may see him with the Tampa Bay Rays in another 3 years.
Interestingly, another "local" boy, Breland Almadova (UH), age 23, was considered the "Best Defensive Outfielder" in the Midwest League prior to his promotion to High A baseball.  While Breland batted only .269 while in 90 games in the Midwest League, he has hit at a .295 clip in 20 games in the California League.  If Almadova can continue to hit around that level as he progresses up the minor league chain, he might have a future as a 4th outfielder at the major league level as big league clubs like having a good defensive outfielder with speed on its bench as a reserve.
*
*
*
Nel's take on Vitti's book   http://books.google.com/books/about/Baseball_in_Hawai_i.html?id=d0WDAgAAQBAJ        —
*
I am actually very embarrassed to be listed because there are a number of glaring mistakes, like his claiming that 1) the first player from Hawaii (although not born in Hawaii) was a Bill Yohe, someone whom I had never heard of who supposedly graduated from Farrington High School and made it to the major leagues in 1909.  While Yohe's only major league season was in 1906, Farrington HS did not open until 1936!; 2) Vitti claimed that Johnny Kerr played 8 seasons of major league baseball whereas Jim must have mistaken another Johnny Kerr for Hawaii's player who only got a cup of coffee with the SF Seals in the 1930s; 3) Bozo Wakabayashi did not collect over 2,000 hits in Japanese professional baseball-if he did, he would have been one of the first recognized Meikyukai (Golden Player) players in Japanese baseball, a very prestigious honor; and 4) It seems that he got Tony Rego and Tony Robello (whomever that might have been) mixed up as Rego never was a power hitter and by 1939 Rego was a minor league manager.  Also, if it was supposed to be Rego (rather than Robello), Tony was born in Wailuku, rather than in Pahala, and was a backup catcher for the St. Louis in 1923 and 1924, rather than an infielder in 1933 and 1934 with the Cincinnati Reds.  There are also other less glaring errors, but I hate to have my name associated with significant incorrect information (at least to the extent that I didn't contribute to the erroneous information).
I spend no more than a couple of hours with Jim when he was in Hawaii a few years ago and most of it was more casual conversation about island baseball in general with little specificity on player performance and ratings.  I would have welcomed the opportunity to contribute some useful information, but the opportunity never presented itself while conversing with him. At that time he was looking for more general information and nothing about specific players, including those he included in his book.
So don't believe everything you read!!!
*
*
*
From Nel Okino   —
In the Portuguese Athletes of Hawaii booklet (1993), which I received from you a number of years ago,  the more prominent players with more detailed descriptions in the booklet are: (There might be other significant baseball players left out, for whatever reason.  I may have also skipped some as I was doing a quick scan of the material and not an in-depth review.)
Joe Ayres (Braves) (infielder, but from 1940-50s)
Bill Azevedo (Braves) (pitcher)
Manuel Charles Baptiste (1920s infielder)
Hannibal Almeida Brito (team unknown) (catcher)
Andrew Bushnell (Braves) (pitcher/infielder)
Ernest "Russian" Cabral (Braves) (pitcher)
Louis Candido Camacho (Braves) (1920s shortstop)  [Curt's note:  On CP Goto's 1929 alltime Hawaiian Islands squad][Goto in year 1929 listed Louie Camacho as the alltime SS, flanked by Nick Ho'opi at 3rd, Jimmy Moriyama at 2nd, later sheriff Pat Gleason at 1st.    Kan Yen Chinese was catcher.   Goto did not know enough about Maui's Antone Rego.   En Sue Pung/Andy Yamashiro/Lang Akana made up the outfield. Later stars Kerr & Oana supplemented the squad  — Goto died in 1954; Goto born in 1887]   
Gilbert Carvalho (Hilo) (pitcher)
William "Willie" Costa (Braves, and originally from Hilo)
Joey DeSa (Damien HS and St. Louis Cardinals/Chicago White Sox first baseman)
Richard "Dick" DeSa (Hilo) (pitcher)
Joey Estrellas (UH-Hilo) (infielder, but with UH in 1970s)
Charles Sidney "Sid" Fernandez (Kaiser HS and New York Mets pitcher) (pitcher from 1980s-90s)
Frank Paul Gouveia, Jr. (Braves) (1950s infielder)
Johnny Kia Gouveia Kerr (Braves) (primarily a pitcher/outfielder in 1930s-40s)
Joseph Fernandez Lewis (position not listed)
Sidney C. Lindo (pitcher)
Charles Luis, Jr. (Braves) (catcher in 1940-50s)
Joseph "Shorty" Medeiros (Braves) (1920s infielder)
Ernie "Sparky" Neves (Braves) (1940s-50s infielder)
Ted Nobriga (pitcher)
Henry "Nutsy" Oana (Rodrigues) (outfielder/pitcher)
Adam Ornellas (Braves) (position unknown, but played with Manuel Baptiste in 1920s)
Dermot Ornellas (Braves) (infielder, but more recently like 1940-50s)
Antone "Tony" Rego (St. Louis Browns) (catcher)
George "Rope" Rodrigues (Braves)(position not listed)
John Sardinha (Asahi)(pitcher)
Alfred Benjamin Souza, Jr. (Hilo) (1950s-60s outfielder)
I would have to review the presented information in greater detail to be able to ascertain a noted Portuguese infielder in the 1920s, but I think I covered the more prominent players listed in the booklet.
*
*
From Nel Okino Feb. 26, 2015:    Hi Curt, I'm sorry that it has taken me a while to get back to you regarding the players below.  I've been busy with follow up matters from last weekend's Collectors Expo at the Blaisdell Exhibition Hall.  The show went very well for us, much better than anticipated, although we had very low expectation based on previous experience with this particular show in the past.  However, as we are often apt to say: "You never know who's going to walk through the door and what they might be looking for!  I sold a number of items, like two different Hawaii Islanders jerseys, that I had previously had in previous shows with little or no interest from buyers.  This past weekend, I could have sold five, if I had that many as there was interest on the part of a number of new customers and even some of my regulars.  I guess you can never tell how things are going to turn out!
From the players you mentioned below, I have lately become more aware of the play of Kan Yen, apparently a long time Chinese Athletic Club catcher in the period of about 1908-1920, who seemed to be only below the stature of En Sue Pung among his teammates.  While Yen has been mentioned in a number of publications lately, almost all of them have referenced him as being part of a team roster but none have described his playing accomplishments. Nevertheless, recently, I saw a brief write up on him for a photograph which came up at a national auction and to my surprise (and disappointment since I thought I had a chance to win the bid because I figured no one else would even know who he was) the photograph went for over $500, a very steep price for a photograph. For comparison purposes, a William "Buck" Tin Lai photograph in the same auction went for about $200, which I think is more of what the Yen photograph should have gone for, but at least two bidders, if not more, pushed the final price beyond $500.  Whomever these bidders were, they must have known of Kan Yen's abilities as a ball player as there would have been little reason to desire a photograph of a relatively unknown player.
While Bushnell (I am assuming you are referring to Henry Bushnell below) was a noted local player with the Punahou entry in the Hawaii Baseball League, I doubt that he was of the same caliber as Camacho, Ho'opi'i, or Moriyama.  That is based purely on the fact that I have seen less mention of him than I have seen of the other three.  Obviously, I could be mistaken as it it based on what I have had access to in my research and the the resources have been limited.  I also don't know enough of Espinda or Ho'opi'i, who are mentioned in Goto's book, to know exactly how they would have compared to the others referenced in your email.  I have to keep digging to find more about these players who have not received the same level of attention as Moriyama, Camacho, Nushida, Lai Tin, etc.
One of the values of keeping in touch with you has been your serving as a good prod and stimulus to making me more aware of these old time players.  Absent your sharing of your insights, I doubt that I would even know about some of these players.  For that, you have my profound appreciation.  It has really helped me become more aware and knowledgeable about Hawaii's long forgotten players.  Please keep it up!
—- Curtis Narimatsu wrote:
> CP Goto's alltime squad as of 1928 leaves me with these thoughts   — Catcher Kan Yen, 1st baseman Pat Gleason, & fellow infielders Louie Camacho, Nick Ho'opi'i, & Jimmy Moriyama were lowest minor league caliber.   We know how  Rego (triple A/brief major), Ayau (Class C) & Lai Tin (Class B) turned out.    Pitcher Espinda would be mid-minor caliber (I think famous car salesman Lippy Espinda was his son).   Swede Desha would be major league caliber but Swede didn't have the fortitude.   We know how Apau Kau (Class C) & Hilo's Kenso Nushida (Class B/brief triple A) (brother in law of Ironman Morimoto) turned out.   En Sue Pung would be mid-major caliber.  Lang Akana & Andy Yamashiro (played low minor league  ball) were low minor caliber.  Swede's brothers would be low minor league caliber.
*
The problem with identifying players from a century ago  is that most publications only listed the individuals by their first name.  From what I can gather the 1907 St. Louis championship team players included Captain Pat Gleason who played first base (he may have been the individual who later became the Honolulu Sheriff as he was a very popular player in his prime); Luigi Soares, catcher; a Bruns who also played first base; Williams (possibly Jimmy) at second; Charles En Sue Pung at third; with Evers at shortstop.  The outfield included Lo On in left; Aylett in center; with right field shared between Louis and Fernandez.
*
*
*
On my alltime Big Island squad, Kodi Medeiros rates a rotation assignment.     I have only Henry Lai Hipp from the pre-WWII era as a position player (WWI heyday — reserve 2nd base 5'9″ 155 lbs. contact hitter/decent base runner), with Alex Swede Desha (Babe Ruth's age peer 1895-1943 6'1″ 155 lbs.) at pitcher behind Onan Masaoka.   Swede's kin George/Eddie/Jack/Bill do not make my alltime squad.  
*
Today's players are bigger/stronger/faster/more skilled-trained-experienced than before, our evolutionary progression, where no weight limits exist (as in boxing).   Thus, today's players are better than players as recently as  20 yrs. ago.   Then again, every generation surpasses the preceding generation, as you see above with only Lai Hipp & Swede Desha from the WWI era keeping up with the WWII era & later players (over a century ago Major League caliber Pung  also a holdover, but Pung moved to O'ahu from Ka'u at age 5).
*
*
*
My pre-WWII Big Isle squad includes Swede's kin along with Jimmy Correa (born 1918 still alive), Monjou Masutani, Tahu Kealoha, & Hisakichi Hisanaga (Kazuma's dad) at catcher, Sai Hirotsu (banker Earl's dad), Sam Mahuka Spencer, & Harry Kaina Brown at 1st base, Lai Hipp at 2nd, Mas Jinbo at shortstop (& pitcher),  Joe Baptiste/Kui Medeiros at 3rd, Ginger Lane (across Cow Palace) native Kenso Nushida & Nushida's wife's brother Ironman Morimoto (Shinmachi) in reserve pitching along with sa-ke deported Masa Nakamura 5'8″ 145 lb. hurler (Masa's daughter-in-law Mikiko is my pal  — Masa's dad is original Nakamura boat-builder astride Hilo Iron Works & peer of your ojisan/grandpa Kadota), with Fat Okino, Mas Shimamura, Herm Wedemeyer's dad Bill, Taboon Todd etc. in the "pasture"   https://www.google.com/search?q=herman+wedemeyer+father&sa=X&biw=1440&bih=784&tbm=isch&imgil=3tZ8d_YoyPmdcM%253A%253BQmfTZnFYJ7DG6M%253Bhttp%25253A%25252F%25252Fwww.wedey.usanethosting.com%25252Fhof1.htm&source=iu&pf=m&fir=3tZ8d_YoyPmdcM%253A%252CQmfTZnFYJ7DG6M%252C_&usg=__M9UJXv1UEaQc8MIMQtVNVTszWU8%3D&ved=0CCsQyjc&ei=mWlqVbqICI24oQTuhIDYCQ#imgrc=3tZ8d_YoyPmdcM%253A%3BQmfTZnFYJ7DG6M%3Bhttp%253A%252F%252Fwww.wedey.usanethosting.com%252Fhof2.jpg%3Bhttp%253A%252F%252Fwww.wedey.usanethosting.com%252Fhof1.htm%3B398%3B411
Reserve position players include Rowdy Costa, Cabbie Cabrinha & brothers (originally from Honomu  — Akaka Falls district).
My alltime Hawaiian Islands pre-1930 squad includes Antone Rego at catcher, Pat Gleason at 1st base, Jimmy Moriyama at 2nd base, Louie Camacho at ss, Nick Ho'opi'i at 3rd, Barney Joy/Johnny Williams/Apau Kau/Spanish Bill Espinda at pitcher, with former Ka'u native En Sue Pung (moved to O'ahu at age 5)/Andy Yamashiro/Lang Akana in the outfield.   Buck Lai Tin/Vinnie Ayau/Kan Yen are reserves.   Pre-1950 supplements Hank Oana & Johnny Kerr complement my squad above.  
*
*
*
Hawaiian Islands first major leaguers    —
*
Kanaka Johnny Williams 1914    (Kanaka Barney Joy was banned by the color line 1907)  (banker Johnny Bellinger was Williams' grand-nephew)
*
Maui's Antone Rego  1924    (bootleg boxer Anson Rego was Antone's cousin)
*
Hank Oana  1934
*
*
Chinese Charley En Sue Pung was Barney Joy's teammate and also was banned by the color line in 1907.
Jimmy Moriyama was the 1st buddahead  pro prospect but chose to stay home.   Andy Yamashiro (A'ala Yamashiro Hotel) was the 1st buddahead pro 1917, and Vern Ayau was the 1st local Chinese pro 1917.   Apau Kau followed shortly but was KIA WWI (last day Armistice)(Kau-Tom American Legion Post O'ahu).   Chinese-Hawaiian Lang Akana was banned by the minor league color line 1914.     Pete Beamer's brother-in-law Alex Swede Desha was offered a big league tryout 1914 but chose to stay home.

   
*
*
*
Comparison between Curt's Big Isle alltime squad & CP Goto's pre-1929 alltime squad   —
*
catcher:    Kolten Wong hands-down over Chinese celestial Kan Yen and major leaguer Antone "Tony" Rego from Maui.  Kona's Baer Ikeda & Kamehameha-Kea'au Dallas Duarte tip past Rego and Kan Yen as subs.
*
1st base:   Kaha Wong DH.  Blondie Hiraishi over Pat Gleason.
infield:    Brandon Chaves/Kean Wong over Camacho/Hoopii/Moriyama/Ayau/Lai Tin/pre-WWII Hilo's Mas Jinbo & versatile Kenso Nushida.  Kona's Minoru Jerry Omori in reserve along w/O'ahu boys.   Curt's pre-WWII Henry Lai Hipp along w/Bob Ota/Stan Costales on farthest benches.
pitcher:    Onan Masaoka/expatriate Villafuerte over Joy/Williams.   Subs Kodi Medeiros/Swede Desha/Rich De Sa/Dopey Morita/today's Edgar Barclay/Joey Jarneski/WWI's Nushida/Quintin Torres-Costa/WWI's Masa Nakamura & Ironman Morimoto/WWII's Taffy Okamura/Jim Manalili/Gerry Meyer/today's Tai Atkins  —   place back of Joy/Williams.
outfield:   Toody Souza/Jack Ladra/Fred Entilla/Jodd Carter on par w/En Sue Pung.  Lang Akana/Andy Yamashiro subs.   Hilo's contempo batch Shon Malani (USC-injured shoulder)/Micah Bello/Kobi Candaroma/Aaron Ahu round out the reserves.
*
*
*
from Nel Okino June 4, 2015   —
*
I've generally been reluctant to put together "all-star" teams in the past because a) one could often end up having to often put individuals out of position in order to come up with a mythical team where every position is filled, regardless of actual playing abilities for the named position and where an individual might have spent a lot of time in another playing position during most of his playing career; b) one or more positions may have a glut or paucity of qualified players and an "all-star" team may not necessarily have the perceived "best nine players" available, regardless of position; c) it's very difficult to compare players who played baseball during different periods of time because the game has evolved over time, e.g. the "dead ball" era versus the "live ball" period, the pre-WWI period versus the 20-30's versus the WWII period versus the post-war years and even then, its difficult to compare 1950-70s players to those of the 1990s-present, d) since there were more opportunities for careers in professional baseball after 1960, there would seem to be greater emphasis on these players because there are actual official statistics to compare their records against other players of the comparable period, but even statistics can be misleading due to a number of factors which might have nothing to do with playing ability such as the politics of the game (ala who knew or gotten along with whom in an organization), playing opportunities in comparison to the competition within one organization or a league, personal preference to remaining an amateur versus going profession, etc. ; e) I have not seen most of the players in person in order to make a judgment about their relative abilities and/or saw them well past their prime years when they were still playing baseball; f) there being no agreed upon criteria as to the qualifications to being an "all star" player; and g) finally, the exercise is so futile because one person's perception is subject to many of the difficulties previously listed that that the matter is too subjective to spend too much time debating while there may be other more important things to do in life, other than to argue as to who is "right" and who most likely is "wrong".
However, that all being said, since you have been very persistent in wanting me to share my thoughts, here is my mythical "All Big Island Baseball Team", from my very limited perspective and with all of the caveats previously noted: (Note that preference has been to give those local boys who played professional American baseball as I consider it the highest level of baseball played and for the other players noted, I am using primarily what I have read about the individual as the basis for the selection.  Whether the written reports have been accurate or not, I will leave that to others to discern.)
Manager:  Hisashi Koshimoto (Possibly the most obscure of the individuals on this list, at least as far as being recognized by local baseball enthusiasts.)  This individual from Onomea was considered an innovator with a successful  collegiate record at Keio University and his inclusion in the Japanese Baseball Hall of Fame does not hurt his credentials.  Unfortunately, he died relatively young and it would have been interesting to see what he would have been able to accomplish if he had a longer managerial career.)
Right-handed pitcher:  Alex "Swede" Desha.  Maybe Jimmy Manalili as a backup with "Ironman" Morimoto and Masao "Dopey" Morita as worthy of consideration.  Until I find out more about the Manjiro "Mochido" or "Moroto" mentioned in Chinpei Goto's book, I will leave him off the list for consideration for now.
Left-handed pitcher: Onan Masaoka followed by Kenso Nushida and then possibly followed by Kodi Medeiros.  Kodi is having a much better second year at low-A ball this year with a respectable WHIP (Walks+ Hits divided by Innings Pitched) of 1.27 and a strikeout to 9 innings ratio of 10.1.  However, his 4.27 ERA is quite high and while Kodi started off the season pitching very well, he has not been as dominating lately.  I will have to see what his overall record for the season will be before making a final decision as to his abilities. Although even if he maintains his current level of performance, barring an injury, the Brewers will give him every opportunity to advance up the minor league chain to possibly a major league opportunity.  His strikeout ratio is very impressive as major league clubs place a great emphasis on pitchers who can consistently make hitters swing and miss and anything near a strikeout per inning record in the minor league is a good indication of the quality of the pitcher's arsenal of pitches.
Catcher:  I believe this is the hardest position for a selection as no one quickly comes to mind.  Therefore, I have to make a "forced" placement here by going with Kaha Wong (Kolten's father) as he did catch 4 games in 1989 playing minor league baseball, although he was primarily used as a versatile player both in the infield and outfield during his two year minor league career with only a few games at catcher.  I could have put Kean Wong here based on his Waiakea HS career as a catcher, but he has not appeared in any minor league games at that position.  Used primarily as a middle infielder in the Tampa Bay Rays organization, I would have been tempted to go with Kean if he had continued his spectacular ascendancy through the minor league, including league all-star recognition last season.  For the first time in his career, Kean is experiencing a difficult transition to High-A ball in the highly competitive Florida State League.  After batting .300 in his first two minor league seasons, Kean is currently batting .238, although his hitting has been getting better as the season has progressed.  With about a third of the minor league season already over, Kean's biggest improvement has been in his stolen bases where he has 11 and has only been caught stealing twice, while his career high had been 13 with 7 caught stealing attempts last season.  At this rate, Kean could end up with over 30 stolen bases, an impressive number in today's minor league game, especially for a middle infielder who will never display the kind of power that brother Kolten is beginning to show at the major league level.  Hopefully, Kean's hitting will continue to improve as the season goes on.  I saw Jimmy Correa play, but it was at the end of his playing days before he became a successful youth baseball manager.  Jimmy was no where near what he might have been earlier in his career.  No one else really comes to mind for the catching position, although there have been reports that Hilo produced some good players like Manjou Masutani and Hisakichi Hisanaga, but I think they would have been at a lower level than someone like Kaha Wong if he was to be considered a catcher.
First Base:  Sam Mahuka Spencer, primarily based on Chinpei Goto's description of his playing abilities.  I would put Kaha Wong here as a backup.    [Curt's note:   Blondie Hiraishi was better than later politician Spencer  — Phil Aganus backs up Spencer]
Second Base:  Not doubt about it, Kolten Wong!  If he continues to have a long major league career, Kolten could come close to matching Shane Victorino and Mike Lum's levels of major league statistics which would place him third all-time among a "All-Hawaii" (not just the Big Island) all-star team.  His power, so far this season, is a bit surprising although he has changed his swing considerably since his UH days. He has a bigger leg kick and swings with greater bat speed than when he was more of a "singles/doubles"-type of player.  I just hope he doesn't become too "power conscious" that he is trying to hit the ball out of the park every time he goes to bat.  He can be a very consistent .280-.300 hitter in the major leagues as that is his strength, not the power hitting he has shown early this season. The only troubling statistic for Kolten this year is his being caught stealing 4 times already, when he was caught the same number of time last season, but while also stealing 20 bases, compared to his only having 4 steals this year with an equal number of "caught stealing". Brandon Chaves, who is the shortstop on this list, could be the backup as he was a very versatile middle infielder.
Shortstop:  Brandon Chaves, primarily because of his being able to play minor league baseball as an "organizational-type" of fill-in (primarily as a starter more noted for his fielding and baseball acumen) player for 16 seasons of American, foreign, and independent baseball.  He clearly must have had a number of good things going for him to keep playing professional baseball for that long. To me he represents the kind of player that every team/organization needs to fill its roster as no team/organization can have an "all-star caliber" position available at every position.  So the more dependable, serviceable complementary players in the lineup, the better the chances of it being able to win more games than it loses. I think Brandon currently hold the longevity record for professional baseball among Big Island players.
Third base:  Joe Baptiste.  I don't know much about his playing record because little has been published, but I believe he was considered one of the greatest Portuguese players the Hawaiian Islands has ever had.  I would put either Brandon Chaves or Kaha Wong as Baptiste's backup.    [Curt's note:   Baptiste was an all-around athlete a la later Luso Gilbert Carvalho  — Gil's son Gary was my baseball teammate  — Baptiste was not a singularly great baseballer   — Baptiste married a Ho wahine & later was an icon umpire]
Outfield:  Yoshio "Fat" Okino, the "Babe Ruth of Hilo" (no relationship to my Okino family).  He was a star at Mills College (currently Mid-Pacific) along with Kenso Nushida in the 1918-1920 period and I have to (want to) believe that his nickname was based on his reputation as a very good baseball player for his time.    [Curt's note:   Fat played a short while on the Kotonk/California Japanese circuit with Hilo's Mas Jinbo/Masa Nakamura, but was no batter like Fred Entilla Jr.]
Al "Tootie" Souza (you've also recognized previously  his exploits and athleticism in baseball, as well as golfing) and Jack Ladra, from Paauilo, make us the rest of the starting outfield.
Ladra's selection is due to his playing professional baseball for the New York Yankees farm system (and putting up impressive numbers) before going to Japan and at a time when the Yankees had many of the best minor league players in the 1950s who never made it to the majors because the organization had cornered the market on very good players and prospects.  Ladra went on to star for the Toei Flyers in Japan for seven years between 1958-1964 primarily playing the outfield but he  also had stints at first base and second base, at time when former American major league stars at the end of their professional careers were replacing many Hawaii players in Japanese professional baseball in the early 1960s.
I would put Fred Entilla, Jr., although primarily an infielder early in his playing days, in the outfield as a backup.
I don't know enough about individuals like Tahu Kealoha, Sal Hirotsu (other than knowing who he was from Goto's book), Harry Kaina Brown, Henry Lai Hipp, Mas Jinbo (was this the same Jinbo who played a long time in Honolulu in the Japanese Baseball League in the 1930s?  — [yes]), Kui Medeiros, Masa Nakamura, Mas Shimamura, Bill Wedemeyer, or Taboon Todd to consider their qualifications.
Sorry about the long, detailed piece, but wanted to be as thorough as possible.  Let me know if you have any questions.
*
*
*
*
Nel on former Hilo High peer & footballer running back George Kela's grandson   —
*
October 1, 2015
Hi Curt, you were calling regarding Keone Kela, who apparently is the grandson of George Kela, who is from Hilo.  I've never followed Keone's career closely because he does not qualify as a "local boy" (in my opinion, even though his grandfather may have Hawaii ties) since he was born in Los Angeles on April 16, 1993 and went to high school in California before moving to Washington state.  After graduating, he went to Everette CC and was signed by the Texas Rangers in 2012 as a 12th round draft choice and received a $100K signing bonus.  In both 2014 and 2015, he was ranked as Texas's 18th highest rated player in its minor league system, primarily because he showed a lot of potential when his fast ball, which was in the 88-91 mph range while in high school climbed to 91-95 mph while at junior college.  Unlike most kids who usually top out at that range, Keone's velocity continued to climb since signing professionally and he sometimes is able to hit 100 mph, an incredible speed for a fast ball. There may currently be only about a dozen major league pitchers who can lay claim to being able to throw that hard.  Keone, most likely, is the youngest in the major leagues, although there are minor leaguers who might be able to throw as hard, but not was as much accuracy. As a relief pitcher (usually pitching in the 7th or 8th innings and sometimes closing out games), he has moved steadily up the Rangers' minor league system where at the start of this year's major league season, after a good spring training, although still relatively young at age 22, he broke in with the Rangers, primarily because it did not have good arms to pitch in relief early in the season when it trailed both the Houston Astros and Los Angeles Angels in the four-team Western Division of the American League.
He has been quite steady as his statistics (with about three games to go in the regular season) which show him pitching in 67 games (a relatively high number for a major league rookie) and going 60 innings with a 7 wins-5 losses record and one save.  In the 60 innings, he has limited big league hitters to only 51 hits, less than an a hit per inning which is very good by major league standards, while striking out 68 batters and walking only 18 (also a good standard of accuracy needed by relief pitchers because the margin of error per inning is so small).  The strikeout to walks ratio is very good for a first year pitcher and his WHIP (Walks+ Hits divided by Innings Pitched) of 1.15 is also very good.
Right now everything looks very good for Keone, as long as he is able to stay healthy and avoid arm trouble.  His performance has enabled Texas to take the lead in the Western Division and the team should make this year's playoff with Keone contemplated as having a major relief pitching role as it pursues a league pennant.
Due to his high number of games pitched in this year and a relatively high number of innings, it remains to be seen whether Keone can continue to have the kind of success he has shown so far.  At 225 pounds on a 6'1″ frame, I expect him to fill out a bit more as the years creep up.  He is definitely a player to keep an eye on, especially in his second and third year as he most likely is being groomed to eventually become Texas's closing reliever, which is where the big bucks are made.  The biggest obstacle to his future is whether or not he can continue to maintain throwing 100 mph over the next 4-5 years before breaking down due to the stress being placed on the arm.  Major league baseball is full of stories of young arms who eventually broke down due to the demands of the game and curtailed once very promising careers.
Keone also has a power curve, in addition to his fast ball, which is considered above average by major league standards, making him primarily a two-pitch pitcher, which is generally all a reliever needs.  He throws a change-up and some other pitches, but they are not consistent enough (at least presently) to be considered money pitches.  As a two-pitch pitcher, he can succeed as a reliever, but would theoretically not be good enough to become a starting pitcher as starting pitchers generally need at least three average to above-average pitches.  The need for at least three pitches by a starting pitcher is because if the individual is expected to go through an opponent's line-up three or four times, a pitcher cannot consistently win sitting on only two primary pitches because hitters tend to make adjustments from the first at-bat to the second to the third at-bat.  However, for relief pitchers, two pitches are satisfactory, especially if both are above average because they will generally only face a batter once during a game and the same kind of one at-bat to another at-bat adjustment doesn't present itself.
*
*
*
*
Baer's lineage/DNA typify very Americanized [assimilated Americans] Holualoa North Kona [like our Civil War's Union North] as the genesis of our astronomically greatest leaders in West Hawai'i [vs. backward Dixie Rebel South further down the old Mamalahoa Highway along later Gold Coast South Kona]  — Baer's Inaba kazoku/family galvanized immense altruism/leadership among our pre-WWII born kids   —  including Baer's uncles WWII famed 442nd soldier Goro Inaba [my dad's combat buddy]/WWII's protected engineer Yoshio [mentored my dad to attend Dale Carnegie course]  — the only Nisei w/top secret entry to O'ahu military nerve centers/greatest rural land developer Norman [sadly, Norman succumbed to Mammon — money is god — Exh. A: Norman's "alarming friends" who sat in the front pews at Norman's mama's funeral service, with Mama's casket bedecked in the most expensive funeral wreaths  — bling bling Norman style][Hollywood's Carrie Ann is Norman's granddaughter].     Our famed Holualoa Goto kazoku also catalyzed extraordinary leadership  — such as godlike Baron & Baron's cousin Kenji [Honolulu Japanese Hospital ergo later Kuakini Health Systems guru Kenji Goto].     Of course, Keopu's multi-millionaire lawyer Frank Sogi was a stone's throw from Goto/Inaba [Frank a whiner who bit off the hand that fed him  — Mike Masaoka helped form our Japan-U.S. Wall St. cabal along with Honolulu's 100th Batt./442nd creator Rev. Hung Wai Ching — yet insolent Frank Sogi knocked Masaoka as a traitor collaborator w/WWII internment martial law military authorities],  just as Mao Tse Tung's brainwashed disciple Koji Ariyoshi suffered unbearably under the weight of oppressive haole coffee mill owners a stone's throw from our Inaba/Goto kazoku.       Tokuichi Tsuji 1881-1973 was a cook for Waterhouse [genesis Waterhouse emigrated from Tasmania 1851 — island south of Australia — was longtime capitalist, whose grandson benefacted Tsuji as Bishop-1st Haw'n banker & as connected w/Big 5 oligarchs], was catalyzed by  Tsuji's "master" Waterhouse to become our Issei/immigrant entrepreneur, & eventually started Sunrise Soda Works as our earliest Issei entrepreneur here.  Of course, by the time baby boomers like yamato damashii/fighting heart Ellison Onizuka 1946-1986 rolled around, our Union North Holualoa was matched in parity by our Dixie South Kona [Baer coached Ellison in sports].      Only a few pre-WWII born leaders emerged from South Kona, incl. famed Yale sociologist Chitoshi Yanaga 1903-1985, earliest Bank of Hawai'i AJA boss Tasuke Yamagata, & City Bank founder Jimmy Morita [later was bought out by CPB], all 3 of Kealakekua, our Nation's 1st ever AJA highest court judge in 1956, Justice Masaji Marumoto of Capt. Cook's Marumoto Store adjacent to Manago Hotel [Masaji's dad started the store  — sadly, Masaji's mama died & Dad's new wife mistreated Masaji — so that Masaji buried himself in the love of book learning & eventually fled to Honolulu to live w/Masaji's aunty], & famed 100th Batt. shovel samurai Jesse Hirata of Honaunau [beat off attacking Germans with Jesse's shovel after Jesse ran out of ammo].     North Kona Holualoa's ubiquitous Japanese immigrant avatars M.D. Saburo Hayashi [Kona Echo publisher] & his son M.D. Chisato Hayashi don't have the societal impact of Gabby Inaba, the Hayashis connected at the hip w/Issei immigrants & older Nisei [2nd generation AJAs].    North Kona's educator Winston Towata married Saburo's progeny, but even Winston's entrepreneur kazoku/family had only limited influence vis a vis  the Social Gospel [blessed are the meek, for they shall inherit the earth & the kingdom of heaven, so to speak].    Gabby apprenticed for Saburo's Kona Echo newspaper, & learned that Saburo's stern samurai disposition was not good for Hawaii's multiethnic mix  — which is why Gabby was always sociable/jocular [but not noisy/chatterbox!]  till Gabby's dying day.    Gabby always encouraged and enabled others to fulfill their potential, whatever their potential might be.    Locally, Gabby stands among the rarest of leaders with a great positive attitude and mental toughness like Jack Burns/Rev. Hung Wai Ching/Statehood Joe Farrington, and historically on the national scene like Norman Vincent Peale/Abraham Lincoln/George Washington.
*
Gabby had a vision that both North & South Kona could live harmoniously with equality/parity  — & the way to trigger such peace and harmony was thru schooling — which is why Gabby's nephew & disciple Baer Ikeda [& today's famed Ohio educator Minoru Jerry Omori] went off to famed Bowling Green U. in the heart of Ohio — to acquire the needed tools to bring back altruism & encouragement among society's underclasses, especially in South Kona, not just where business-minded Hiroshima/Honshu Naichi ancestral sojourners/settlers lived in Holualoa/North Kona  — but also in South Kona many expatriate Kumamoto ken/ stubborn souls escaped to from beasts of burden sugar plantation life East Hawai'i.
*
Of course, Big 5 oligarch Hackfeld enabled many itinerant coffee planters to buy building materials on credit at the turn of the last century [German National Hackfeld & Germany facilitated tremendous improvement in Japan health services 120 years ago], and when Hackfeld was frozen as German enemy alien WWI,  AmFac stole Hackfeld lock/stock/barrel, & AmFac a decade after WWI forgave Great Depression delinquent debts of Kona common folk coffee planters  — which is why our greatest baseballers till this day were from the Great Depression era — such as Baer's fabled Kona baseball squad of kids born between 1928 & 1937  [the Great Depression lasted to 1937 in delayed effect economics outcome Hawai'i]. 
*
*
*
*
*
It is crucial to have insightful dialogue/connecting up with intriguing fascinating leaders like the Inaba kazoku ergo Gabby  — Gabby's personal remembrances/reminiscences reveal Gabby's attitude and values which helped shape our tremendous positive island community history!
*
So that here is a bigger picture than Baer's own fabled venerated stature as the Abe Lincoln of Kona   — Baer's educator & jock fame are far-overrun by Baer's astronomical DNA leadership traits — among them Baer's welcome attitude in encouraging & facilitating others to live their dreams.       Banzai, Baer!     No, Baer is not like well-intentioned day dreamer solon Bill Kawahara [Bill's ganko/hard nosed baby brother Karl is Gabby's son in law]  — Kawahara had fine vision but lacked the practical DNA to implement Kawahara's vision.    Karl Kawahara once asked hardened 442 veteran Isamu Kanekuni born 1921 what Isamu thought if Karl decided to run for politics — Isamu recounted, "What do I think?    I think you need to get your head examined."      Yikes!
*
*
*
*
*
*
*
*
*
*
*
*
*
*
Sen. Julian Yates comes in second to Gabby Inaba as Kona's greatest-ever leader.    Sadly, well-intentioned Julian Yates bucked vs. our oppressive Big Five oligarchy — & Julian suffered fools gladly [became a martyr for us common folks], so to speak.    Julian's son-in-law was Mao Tse Tung foil Yasuki Arakaki of Kea'au/Ola'a, just as well-intentioned Keopu's Koji Ariyoshi [no relation to gutless George Ariyoshi] fell for Mao Tse Tung [but Mao's brainstorm/nerve center Zhou En Lai was an admirer of Honolulu immigrants' son Rev. Hung Wai Ching, founder of my Dad's famed 442nd combat team/Honaunau war hero Jesse Hirata's 100th Batt.].    Ellison Onizuka married great jock Ralph Yoshida's older sister of Na'alehu.   Ellison yamato damashii like fearless Arakaki/Koji Ariyoshi [though our A bros' brainwashed by Mao Tse Tung].      Gabby had many friends in politics when Jack Burns asked Gabby to be Kona's solon — Gabby was much more effective at pushing the right buttons to get great positive community outcomes  — thanks to Gabby's trusted friend & our greatest Statehood leader Jack Burns.    But unquestionably, without Gabby's magnanimous equanimity, Jack Burns could not have gotten done Jack's progressive reform for Kona.    Gabby was the fulcrum upon which positive outcomes happened.     Pololei [righteous].    Pono [balanced] too.
*
*
*
*
*
*
*
dedicated to the positive exceptional legacy of Albert Baer Ikeda   —
*
http://www.huffingtonpost.com/dave-astor/biographies-the-novels-of_b_1957606.html?utm_hp_ref=books
*
Biographies: The Novels of Nonfiction
I usually write about fiction, but I'm going to do a change of pace this week and write about biographical books — which one could call "the novels of nonfiction."
That's because a biography can read like a great novel when it has a fascinating (real-life) protagonist, interesting secondary "characters," excellent prose, believable dialogue, and a compelling "plot."
Plot? Before reading a biography, we often don't know all the specifics of how the subject's life proceeded (except, perhaps, that she or he eventually died). So a biography can be as revelatory as a plot-driven novel.
Biographies are also a very absorbing way to learn about history. For instance, reading the life stories of FDR, Eisenhower, Winston Churchill, Charles de Gaulle, Stalin, Hitler, or entertainer Josephine Baker (who courageously took part in the French Resistance) may teach us almost as much about World War II as reading a tome specifically about that global conflict.
In addition, it's fun to learn fascinating facts from biographies. When I read a book about Humphrey Bogart, I was surprised to see that this guy with a streetwise screen persona came from a privileged background (his father was a prominent surgeon and his mother a renowned illustrator). A book about Joe DiMaggio stunned me with just how unpleasant a person that baseball superstar was. I had no idea Henry Ford ran for the U.S. Senate (narrowly losing in 1918) until I read a biography of him. Or that telephone legend Alexander Graham Bell, later in his life, was involved in the fledgling field of aviation. Or that hardworking heiress Nancy Cunard may have been the first person to publish Samuel Beckett. Or that Mary Cassatt was very significant in a 19th-century painting world that's mostly remembered for male artists, thanks in part to histories mostly written by … men.
Another fun thing about biographies is recognizing things in them specific to one's own life. When I read a book about Thomas Edison, I discovered that he was initially buried in the New Jersey town (Montclair) where I live. A biography of singer/actor/activist Paul Robeson reminded me that he graduated from my alma mater (Rutgers College — a state school with a private-sounding name). Iconic pitcher Cy Young had the same birthday as me (but 511 more wins!). It's also interesting to read a book about someone you knew, and compare the author's take on the person with your own firsthand impressions. I experienced that several years ago when reading a biography of "Peanuts" cartoonist Charles M. Schulz.
And then there are biographies of novelists — books that are a real treat for literature lovers. In the past few years, I've greatly enjoyed biographies of Jane Austen, Willa Cather, Miguel de Cervantes, Agatha Christie, Alexandre Dumas, Nathaniel Hawthorne, Zora Neale Hurston, Carson McCullers, Herman Melville, George Orwell, Dorothy Parker, Robert Louis Stevenson, Jonathan Swift, Mark Twain, Emile Zola, and others. (Actually, Parker's fictional works included short stories, not a novel, but I'll put her on any list just for what she said about Ayn Rand's Atlas Shrugged: "This is not a novel to be tossed aside lightly. It should be thrown with great force.")
It's wonderful to learn, via biographies, what made various authors tick — and how their life experiences influenced their fictional works. And of course there are fascinating facts one can glean from books about writers. For instance, Dorothy Parker bequeathed her literary estate to Dr. Martin Luther King Jr., even though she had never met the civil rights leader. Edith Wharton (nee Jones) came from the wealthy family that is said to have inspired the phrase "keeping up with the Joneses." F. Scott Fitzgerald and Looking Backward novelist Edward Bellamy each had a "patriotic" connection: F. Scott was a descendant of "The Star-Spangled Banner" lyricist Francis Scott Key, and Edward was the cousin of "The Pledge of Allegiance" writer Francis Bellamy.
There are even biographies written by novelists. For instance, Daphne du Maurier authored books about Branwell Bronte (brother of Charlotte/Emily/Anne) and the du Maurier family — which included her grandfather George, who created the iconic Svengali character in the novel Trilby. And Sir Walter Scott wrote an acclaimed book about Napoleon.
What are your favorite biographies, and who are your favorite biographers?
*
*
*
*
*
*
*
*
*
*
*
*
*
*
*
*
*
*
*
http://www.washingtonpost.com/world/national-security/kissinger-offers-wise-words-on-china/2012/10/08/9d27c27c-1210-11e2-855a-c9ee6c045478_story.html
*
Using traditional Chinese language, Kissinger said Mao had to find the more distant barbarian to deal with a closer barbarian, referring to getting the United States to balance the Soviet Union.
As his initial negotiator, Mao chose his prime minister for decades, Zhou Enlai, whom Kissinger described as "the most skillful diplomat that I encountered, a man of extraordinary ability to intuit the intangibles of a situation."
*
Kissinger said he had spoken to Xi Jinping, the expected next Chinese president, and believes he will seek such enormous internal changes that "it's unlikely that in 10 years the next generation will come into office with exactly the same institutions that exist today.
"This is one reason why I do not believe that great foreign adventures or confrontations with the United States can be on their agenda," Kissinger said. But because Xi faces the need to make difficult domestic changes, he may be more assertive in responding to foreign critics, he added.
"What we must not demand or expect is that they will follow the mechanisms with which we are more familiar. It will be a Chinese version . . . and it will not be achieved without some domestic difficulties."
*
*
*
*
*
*
*
*
*
*
*
*
*
*
*
*
*
*
*
*
*
*
*
*
*
My mom Teruko Hanato started via Mom's basketball prowess in the early 1930s [also — attire crossed over from pantaloons to shorts] this whole hoops craze among Kona's auspicious Hanato girls, thanks to Mom's oldest brother Tamao, who worshipped Mom's prowess [my baby brother Teruo has Mom's genes — Teruo was all-State in baseball  — though my Dad was a great bootleg boxer in his time — 1920s], & thanks to current Title IX [Patsy Mink, who is Mom's oldest sister Shizuko Hanato Teshima's heroine], & thanks to great leaders/educators like contempo pundits Baer Ikeda/Minoru Jerry Omori, along w/pioneer educators Gabby Inaba/Kiyo Okubo.      A good laugh  — I congratulate Tamao's granddaughter Bobbie Hanato Awa on Bobbie's coaching accomplishments   — & clueless Bobbie gives me this disdainful "who the f*ck are you!" sneer on her face, eyeball to eyeball with me  — I should've told her, "Well, darling, if you hadn't run ragged your starters in the State semifinals to retaliate vs. the losers, you wouldn't have gotten your coaching ass kicked in the finals!"    No, I ain't a Bobbie Hanato Awa.    Bobbie has no clue that Mom started this whole craze with Bobbie & kazoku/family.    eeeeww….!
*
*
*
*
*
*
*
*
*
*
*
*
http://www.lvrj.com/view/steven-kalas-needing-and-fulfilling-each-other-s-needs-strengthens-relationships-173239371.html
In your  article titled "To best traverse life's road, we need to travel together," you hit on an area very close to my past. If I didn't know better, I would have thought you had lived in a parallel universe beside my own. Commonly labeled a pathologically, psychotic, needy, nut job by my former husband, my life didn't take the drastic turnaround it did until I met that "partner who fulfills our intrinsic attachment needs and feels comfortable acting as a secure base and safe haven."
You see, I've always had this need from the time I (can) remember. I guess I could blame it on my unwanted birth, absent father, death of my only emotional support (my grandfather) at a young age, emotionally unavailable mother, etc. – and I think I will. All those things were just a stepping-down stone to my inferior feelings of not deserving someone who would stand by me. After all, what did I have to compare to a healthy relationship?
After reading your column I came to realize what I have always felt I deserved (and always have deserved): love, compassion, acceptance and commitment. At the time of my marriage to this shell of a man, I believed that the many needs I had were "my problem" and that I needed to "take what you get and be happy" (in his words). He needed me to stop demanding more from him as a husband and be happy with the minuscule support and affection he so rarely gave. His "needy" behavior ruined our marriage. You have brought to my memories all those self-help books, psychologists, all those discussions with friends, etc., on how to stop being so needy. As you quoted, "You aren't ready for a relationship until you can be happy by yourself," is what I heard more than once. These were ways to suppress my natural human need for emotional support.
I suspect a person's need for emotion from someone else could be a very threatening thing to the giver. It requires giving something they may not have, or simply revealing something in them they don't want others to see, like neediness. In order to feel more secure within themselves, they place their feelings on someone else, then condemn that person for feeling it. That falsely assures them that they are the ones in control, not knowing that the very control that they think they have has been laid on a shaky foundation of fear. I feel sorry for my ex-husband. He will never know the depth of contentment that comes from the security of met needs. – K.M., Las Vegas
Good woman, you astound me. Not to mention make me smile.
You get it. Amir Levine, author of "Attached" (the book I was quoting), calls it the "Dependency Paradox." In my own words, he means, essentially, that most people have it backward when it comes to pursuit of love, freedom, authentic independence and real personal autonomy. We tell ourselves – and we believe deeply – that when we achieve freedom, autonomy and independence as an individual, then we will be free, able and willing to participate in great love. But we're wrong. From my view, this is just another outcome of our culture's penchant for idolatrous individualism.
Levine says that if we desire freedom, autonomy and independence, the "fast track" for getting there, paradoxically, is to find at least one person on the planet upon whom we are willing to radically depend! Give yourself in radical commitment to your life partner. From that place of safety and security, you will soar to heights of freedom and independence heretofore unknown and not possible.
We can't be free … unless and until we are free to depend. Free to be depended upon. Free to need. To rely. Free to be faithful and present to the needs of our mate.
Any other presentation of "freedom" is, as you say, a "false assurance." When we are impatient, irritated or critical of our mate's attachment needs, we sound as if we are talking about our mate. In fact, we are actually revealing our own neediness and insecurity.
I wrote it once this way in a song:
Can I hear my own refrain/ Love is real, sometimes insane/ Sets you free to wear a chain/ All the joy and all the pain.
K.M., that last line of yours nails my feet to the floor: "My husband will never know the depth of contentment that comes from the security of met needs."
Yep. Such a man would deserve to be pitied. He missed it. He missed you. His needy behavior ruined your marriage.
I'm glad you didn't miss you. Thrive, good woman.
*
*
*
*
*
*
*
*
*
*
*
*
*
*
*
*
*
*
*
http://www.lvrj.com/living/wise-sayings-wonderful-when-they-manage-to-be-true-173015171.html
*
Wise old sayings, my family was and is replete with them. What, for heaven's sake, would we have put on our 1960s dorm room posters without wise old sayings! We repeat them, rehearse them and believe them. They make our discourse colorful and interesting.
Charles Dickens is perhaps one of my favorite writers of all time. Smart-smart-smart with the King's English. In the opening paragraphs of "A Christmas Carol," Dickens is playful with a literal twist on an old saying:
Old Marley was as dead as a door-nail. Mind! I don't mean to say that I know, of my own knowledge, what there is particularly dead about a door-nail. I might have been inclined, myself, to regard a coffin-nail as the deadest piece of ironmongery in the trade. But the wisdom of our ancestors is in the simile; and my unhallowed hands shall not disturb it, or the Country is done for. You will therefore permit me to repeat, emphatically, that Marley was as dead as a door-nail.
The deadest piece of ironmongery? What a turn of words! And, I agree with him: The wisdom of our ancestors is in the simile. And the wise old sayings.
But, me being a wordsmith and all, I often notice how wise old sayings tend to fall into three categories: true, depends on what you mean and not true. So, my unhallowed hands are always wanting to point and tinker. And disturb. Wise old sayings often sacrifice clarity and sometimes even accuracy for the sake of poetry. So, I have long been fascinated with wise old sayings that aren't true. Or at least only true depending on what exactly you mean. Here are examples.
Absence makes the heart grow fonder. Uh, sometimes. For a while. I'd agree that missing/longing for someone in his or her absence is an important aspect of growing love. But, strictly speaking, this wise old saying isn't true. More times than not, absence teaches the heart to withdraw. Not to need. And, finally, to close.
Time heals all wounds. Uh, sometimes. More accurately stated, time can be an ally in healing in two important ways. First, time can allow us to settle down, to be less emotional, to be more objective. Second, time can provide a useful perspective, and perspective can allow us to find meaning in our wounds. But, strictly speaking, this wise old saying isn't true. It is not time that heals wounds; rather, rigor, intention, consciousness and damn hard spiritual work is what heals wounds. The only way to heal grief is to grieve.
Actions speak louder than words. Unmitigated falsehood. If you mean that words without congruent actions are meaningless words, then say that. But no way do actions speak louder than words. Words are equally loud and sometimes louder than actions. Without words, I might not have the slightest idea what your actions mean.
It is better to give than to receive. Not so fast. Learning how to graciously, gratefully and humbly receive is, for most people, the more difficult life lesson. Or, as my mentor once said, "It is better to give than to receive. … It's also a helluva lot easier." I think this wise old saying is trying to admonish us not to be selfish. But it overstates its case. The deeper truth is a paradox: To be willing to receive is a gift we give; to be willing to give is a gift we receive.
Beauty is in the eye of the beholder. Nope. Look up "beauty" in the Oxford English Dictionary. Beauty is ontic. Meaning, if I can look at it and not notice that it's beautiful, then the only valid conclusion is that I'm suffering from a debilitating spiritual blindness. In the big picture, I don't get to decide what is and is not beautiful. The only decision left to me is whether I'm willing to notice beauty when beauty reveals itself.
Honesty is the best policy. I prefer this wise old saying: "If you're always honest because 'Honesty is the best policy,' then your honesty is corrupt." See, truth-telling is often a much more complicated issue, not to mention rigorous moral deliberation than "always and in every case articulate the facts." Too many times I've watched people advance great cruelties, humiliations and other injustices all the while disguised as "being honest."
When it comes to wise old sayings, we gotta stay on our toes.
*
*
*
*
*
*
*
*
*
*
*
*
*
*
*
*
*
*
*
*
*
*
*
In praise of Stevie Wonder   –   Love's definitely in need amongst our humanity's depraved choice of ego/infliction of suffering over humbleness/compassion/altruism    –
*
http://www.youtube.com/watch?v=FbLMuH_fL60&feature=related
*
*
*
*
*
*
Duende!!     Duende is a difficult-to-define word used in the Spanish arts, including performing arts. From the original meaning (a fairy- or goblin-like creature in Spanish and Latin American mythology), the artistic and especially musical term was derived. "Tener duende" ("having duende") can be loosely translated as having soul, a heightened state of emotion, expression and authenticity, often connected with flamenco.     
http://en.wikipedia.org/wiki/Duende_(art)
*
*
Dedicated to Eliza of the Lustrous Hair!!  [like Scripture's Lydia of the Purple Cloth]  —    Ellen Howarth's 'Tis a Faded Flower   —   where is the heart that doth not keep within its inmost core  — some fond remembrance hidden deep  — of days that are no more  …  a faded flower, a broken ring, a tress of my loved one's hair.
*
Eliza is lustrous planet Venus as Venus rises in the east at 3:45 in the morning, & Eliza is fainter planet Saturn as Saturn bids oyasu mi na sai/good night-sweet dreams as the sun fades into the western night sky    –
*
http://www.youtube.com/watch?v=NVMyIqU_48s
*
http://www.youtube.com/watch?v=MmGp942tK2s&feature=related
*
http://www.youtube.com/watch?v=BX7F4a_tR4A
*
http://www.youtube.com/watch?v=1A3Yh2l4D28&lr=1
*
http://www.youtube.com/watch?v=B1YCkLbvWPw&feature=related
*
http://www.youtube.com/watch?v=y24PF9Ehjsg&feature=related
*
http://www.youtube.com/watch?v=ULN-8KsvEjk
*
http://www.youtube.com/watch?v=f29uA3gwhbc
*
http://www.youtube.com/watch?feature=endscreen&v=KGE_DFCX74A&NR=1
*
http://www.youtube.com/watch?v=iC2bS2pwgwM&feature=related
[humblest pilgrim soul Springsteen, truly "Heavenly Maker's apostle"]
*
http://www.youtube.com/watch?v=q6IqnLbbYxs&feature=related
*
*
*
*
*
*
*
*
*
*
*
*
*
http://www.huffingtonpost.com/alan-jones/missing-christopher-hitchens_b_1922983.html?utm_hp_ref=religion
*
Umberto Eco tells a story about Pope John XXIII: One of Eco's friends said, "Pope John must be an atheist. Only a man who does not believe in God can love his fellowman so much!" I couldn't help but think of this story in connection with my being in public conversation with Christopher Hitchens a few years ago.
We met on the stage of the Herbst Theatre in San Francisco to discuss his new book "God is Not Great: How Religion Poisons Everything." It was a roller coaster of a conversation. The audience was wired and conflicted: on the one hand looking forward to hearing Hitchens use religion as a punch bag, but one the other, appalled by his continued insistence that the war in Iraq was just and essential to defeat Islamic Fascism.
Religion, in general, deserves a harsh critique, not least right now. It is plagued by ignorance, violence and lies. Hitchens was right in much of what he said about religion (even though he tended to go for the low hanging fruit). The very next day after our conversation there was a report in the New York Times of the opening of a natural history theme park ($27 million) based not on science but on creationism — Adam and Eve wandering around with the dinosaurs. Religion deserves a bad press with fanatical Islamists and brain-dead Christians making the news. But because much of religion deserves ridicule and condemnation doesn't make its opponents either smart or right.
Hitchens linked his atheism (what he might call his anti-theism) to his commitment to uncertainty. He was, of course, very certain about his uncertainty. "To be an unbeliever is not merely to be 'open-minded.' It is, rather, a decisive admission of uncertainty that is … connected to the repudiation of the totalitarian principle, in the mind as well as in politics." There's a long tradition (albeit, one largely unknown) of uncertainty (or a humility before the intractable mystery of things) as it relates to faith. One of my old teachers (a monk) used to say, "The opposite of faith isn't doubt. The opposite of faith in certainty." Of course, this kind of language can get us into a fine old mess. It's not long before (as in the case of Christopher Hitchens) that the uncertainty is elevated to a kind of certainty. When it comes to my own faith, I find, as I get older, that I'm less concerned about what there is to know and more focused on whom I can trust. The deeper knowledge for me manifests itself as a kind of risk in being in relationship with people with whom I may have deep disagreements. The trouble with religion is that everyone is an expert. People claim to know too much. Whether you're for it or against it, like pornography, you know it when you see it. For some, it's the same with science. Everyone knows what it is — either in its know-it-all arrogance or in its humility before uncertainty.
This is not an invitation to wallow in ambiguity but to be willing to be part of an never-ending, on-going conversation. The political philosopher, Michael Oakeshott reminds us that a culture is made up of many voices — and all the voices, without exception, are called to join "in a conversation — an endless unrehearsed intellectual adventure in which, in imagination, we enter into a variety of modes of understanding the world and ourselves and are not disconcerted by the differences or dismayed by the inconclusiveness of it all." But it takes a certain amount of maturity to be able to take differences in our stride and not be driven crazy by inconclusiveness. The narrative in which we choose to live our lives (or which chooses us) is of the utmost importance. It takes conviction and courage to keep the conversation respectful with regard to the fragility and mystery of others — to keep the conversation "sacred" — to know that our stories aren't the only ones.
Perhaps "conversation" seems a weak word but, as we get closer to the presidential election, the raucous certainties of ideology drown out the conversation — the conversation which is essential to a just and sane commonwealth. I was intrigued by the title of former congressman Mickey Edwards recent book, "The Parties Versus the People: How to Turn Republicans and Democrats into Americans." This is part of a larger task of how to turn us all toward each other in an open conversation about what it is to be human and how we should treat each other. Christopher Hitchens was integral to that conversation, and I miss him.
*
*
*
*
*
*
*
In my allergist's office, a flashy poster announces "10 myths about allergies." It's a common format. The internet is littered with infomercials shouting, "the five myths of weight loss," "a dozen myths about organic food," "dangerous myths about pet care" — all followed by widely-circulating beliefs that modern science deems false. These announcements have deep roots, for millennia before it became a foil for science, myth served as foil for the nascent movement called philosophy. But some intellectual historians — notably Luc Brisson in How Philosophers Saved Myths — have shown how those early philosophical opponents of myth had trouble letting go of their own mythic impulses.
You don't have to look very hard to see that 2000 years later, the booming genre of popular science is still having trouble resisting mythic impulses. In one of the earliest of the recent wave of best-selling books, The First Three Minutes (1977), author Steven Weinberg offers a model that many writers have followed. He opens confrontationally, with a reference to a Norse cosmic-origin myth that, he concludes, depicts "not a very satisfying picture." The remainder of Weinberg's book presents the scientific observations and calculations that he regards as the better, more factual alternative, with Copernicus representing a dividing line between mythic and scientific thought.
But in the book's Epilogue, Weinberg's attitude toward myth and science becomes more complex. In posing the question of how the universe will end, he introduces scientific theories of cosmic cycles by invoking — less disparagingly this time — the Norse apocalyptic scenario of Ragnorak. More surprising is Weinberg's shift in the last two paragraphs of the book to personal reflection. Declaring that little "comfort" is to be found in scientific cosmology, he looks down from his airplane and notices a stunning sunset and the roads between towns that signal human habitation. In this conflicted moment, Weinberg pens oft-quoted lines: "It is very hard to realize that this all is just a tiny part of an overwhelmingly hostile universe…. The more the universe seems comprehensible, the more it also seems pointless."
As modern as Weinberg's insight seems, it may not be as hard to realize as he thinks. Homeric-age poet Hesiod creates his Theogony around the Western World's most beloved story of the origin of the universe. In it, the human realm emerges from the abyss of Chaos that was (to borrow Weinberg's phrase) "overwhelmingly hostile." For both Hesiod and Weinberg, confronting the hostility of the universe is a test that, in Weinberg's words, "lifts human life a little above the level of farce."
Works of popular science since The First Three Minutes offer countless references to Weinberg's summary judgment about our place in the cosmos. But the same works are notably lacking in discussion of the science and math that lead to Weinberg's conclusion. This and other factors suggest that what popular science writers strive to provide ultimately has less to do with making scientific analysis accessible to readers (a high school textbook would do that) than with feeding their desire for morally and aesthetically compelling visions — cosmic wisdom if you will — backed by scientific authority. A big part of what audiences want from popular science is its least scientific aspect.
Such heroizing — whether of scientists like Copernicus, or of all humanity — is only one of the many traditional mythological features that move through contemporary popular science. The genre is rich also in prophecy, storytelling of many kinds, bold speculation, and moral lessons read from the structure of the cosmos. Moreover, archaic mythic images gain a second life as science metaphors. Hesiod says we are born from the mating of Sky and Earth, while Carl Sagan (Cosmos), citing the origin of everyday chemical elements in stars, concludes that "We are, in the most profound sense, children of the Cosmos." Obviously Sagan is not talking literally, but just as certainly he knows the power of anthropomorphic appeal. Yet, modern popular science writers persist in citing the Copernican lesson as evidence of the scientifically-stultifying consequences of letting moral reflection tangle with theories about the physical cosmos.
In The First Three Minutes, it is relatively clear where the science ends and the mythologizing begins. But more recent popular science writers lack Weinberg's discipline in drawing the line. For example, compare John D. Barrow's The Artful Universe in which the human species turns out to be all but necessary to the cosmos, with the late Stephen Jay Gould's Full House, in which humanity amounts to a freak cosmic accident. Presumably Gould and Barrow are engaging in the same science, but the source of divergence is difficult to find in anything scientific. Both writers present a cosmic vision infused with reflections on contemporary art, culture, values, politics, and social policy, as though these are all direct precipitates of their scientific findings. While the visions of Barrow and Gould are certainly inspired by scientific findings, both lie wildly beyond anything given in their data.
Popular science writers often refer to archaic mythologies as though these are entirely uninterested in empirical truth; but in fact most traditional mythologies offer astute (for their time) observations about nature. It would be more accurate to define the "mythic" as a readiness to parlay the best empirical understanding of the cosmos (of whatever time and place) into aesthetically and morally compelling visions.
Is myth good or bad? Since Plato we have been profoundly ambivalent. Still, to an academic mythologist — one who is vocal in support of science and science education — the tendency of popular science writers to proclaim a stark dichotomy between science and myth, only to employ mythic strategies in service to their moral visions — these features are profoundly irritating. The fashionable opposition of mythology to science — whether boldly asserted, then undermined in a book of popular science or plastered onto an eye-catching poster — does little to bolster the authority of its authors and in the end undermines the call to critical rigor they proclaim.
*
*
*
*
*
*
*
*
*
*
*
*
*
*
*
*
http://www.huffingtonpost.com/victor-stenger/evolution-and-religion_b_1945083.html?utm_hp_ref=science
*
Every major scientific society has affirmed that all our knowledge of biological science convincingly supports evolution by natural selection and cannot be understood without it. At the same time, these societies have carefully avoided offending religious groups by assuring that evolution does not conflict with religious beliefs. (See, for example, National Academy of Sciences. Teaching About Evolution and the Nature of Science. Washington, DC: National Academy Press, 1998, p. 58).
In fact, this attempt by scientists to convince the American public that evolution poses no threat to faith has largely fallen on deaf ears, perhaps because it is simply untrue, and believers can see this clearly enough.
A 2010 Gallup Poll found that only 16 percent of Americans believe in "Naturalist Evolution," defined as the view that "Man has developed over millions of years from less advanced forms of life [and] God had no part in the process." This is exactly the same percentage of Americans who declare themselves unaffiliated with any religion. It may be that the only Americans who accept naturalist evolution are those who do not participate in any organized religion.
Of 34 developed nations surveyed for their acceptance of evolution, defined as humans and apes sharing the same ancestor, only Turkey was lower than the U.S.
So, what is it that the Americans who do participate in organized religion believe? The Gallup Poll found that 30 percent of all Americans agree with "Theistic Evolution" defined as "Man has developed over millions of years from less advanced forms of life, but God guided this process, including man's creation." And, an amazing 40 percent adopt the "Creationist View" in which "God created man pretty much in his present form at one time within the last 10,000 years." This is despite the fact that only 26.3 percent of all Americans belong to Evangelical churches where the Bible is taken literally. This suggests that almost half of the churchgoers who reject evolution do so not because it disagrees with the Bible, but because it disagrees with their personal view of humanity's place in the scheme of things — that humans are special.
Darwin is remembered as a great thinker because he saw that pure random variation was enough to allow natural selection to work. If he had said that supernaturally guided variation created the biological world, nobody would know his name today because that theory has no explanatory power. It just pushes the puzzle off into the never-never-land of the supernatural.
The evidence that Darwin began to marshal and that other scientists have accumulated over the nearly 150 years since he published The Descent of Man not only shows how humans descended from ape-like ancestors by a combination of random variation and natural selection. It also implies that the specific outcome of the human species, or any species for that matter, came about by chance. Humans evolved due to luck, not divine purpose. This fact is fundamentally destructive to what every religion teaches about humanity.
In his 2003 book Life's Solution: Inevitable Humans in a Lonely Universe, paleontologist Simon Conway Morris claimed that evolution converges on certain solutions. However, it's a huge jump from simple convergence, which is the most the data imply, to the inevitably of humans that Conway Morris claims in his title. Convergence is fully consistent with basic Darwinism (See Jerry Coyne, Why Evolution is True).
Several prominent biologists are devout believers as well as articulate defenders of evolution, although they are part of a small minority. In 2005, a federal court in Dover, PA, ruled that the teaching of intelligent design in the Dover public schools was unconstitutional. One of the star witnesses for the plaintiffs was biologist and Catholic Kenneth Miller. In his 1999 book, Finding Darwin's God, Miller argued that God could still be behind the randomness in evolution. As I point out in Quantum Gods, however, Miller's god is a "God who plays dice" that bears no resemblance to the Abrahamic God who plays a very active role in the universe and in human lives.
Likewise, the current director of the National Institutes of Health and previous administrator of the Human Genome Project, Francis Collins, also sees God as the author of evolution. In his 2006 bestseller The Language of God, in a section on "Theistic Evolution," Collins writes:
God, who is not limited in space or time, created the universe and established natural laws that govern it. Seeking to populate this otherwise sterile universe with living creatures, God chose the elegant mechanics, of evolution to create microbes, plants, and animals of all sorts. Most remarkably, God intentionally chose the same mechanism to give rise to special creatures who would have intelligence, a knowledge of right and wrong, free will, and a desire to seek fellowship with Him (pp. 200-201, first edition).
He doesn't tell us how he knows all this.
Most scientists and science organizations in America wish to stay on good terms with the believing majority, and so the fundamental incompatibility between random evolution — which is what science says happened — and divinely-guided evolution — for which no evidence exists — is kept under wraps. However, the time has come for scientists and their societies to face up to the fundamental incompatibility between naturalist and theistic evolution.
*
*
*
*
*
*
*
*
*
*
*
*
*
*
*
Coffee Life in Japan: The Exotic and the Apparently Familiar
*
http://www.huffingtonpost.com/fabio-parasecoli/coffee-life-in-japan-the-_b_1948392.html?utm_hp_ref=books
*
*
*
*
*
*
http://www.huffingtonpost.com/emma-gray/10-reasons-wont-participate-lena-dunham-backlash_b_1940873.html?utm_hp_ref=books&ir=Books
*
Lena Dunham is a screenwriter, showrunner, producer and actress. And now she's going to be the author of an advice book, for which Random House reportedly just paid over $3.5 million. Naturally, the backlash has begun.
Here's a quick composite of the haters' plaints: Dunham is an over-privileged 26-year-old narcissist whose success is due to her family and connections.
See how easy (and predictable) that was? So much easier than acknowledging that Dunham has worked hard for the success she's achieved and cheering her on.
We'd rather cheer her on.
Here are ten reasons we're not joining the Lena Dunham backlash — and you shouldn't either:
1. Her talent is undeniable.
As you can see from our obsessive weekly "Girls" chats, we're serious fans of Dunham's work. She's brought to life on the small screen young female characters who are complex and flawed and sometimes unlikeable. Like it or hate it, "Girls" continued an important conversation about racism and sexism on television. Plus, Dunham is a natural essayist; it's hard to read on Rookie Mag about how she lost her virginity without thinking about your first time. All of which is to say that there's a reason one publishing house put up those millions, and others probably put in sizeable bids: she has proven that she can deliver a poignant, well-written and sellable end product.
2. She's not paralyzed by her own ambition.
How many 26-year-olds do you know who have made two web series, two feature films, multiple short films, written, produced, directed and starred in a hit HBO TV show and published two (well-received) essays in the New Yorker? How many young women not only dream big but, instead of succumbing to self-doubt, proceed as though those dreams deserve to be brought to fruition? We're not criticizing women for not believing in their own visions; there are plenty of complicated external reasons we don't always fight to see our ideas realized. But when a young woman does, that is something to celebrate.
3. She's done the most with the most.
No one is denying that Lena Dunham has had many advantages in life. She grew up in Soho and has successful, semi-"famous" white parents who were able to finance her her liberal arts college education and support her artistic endeavors afterward. But this privilege isn't unique to Dunham — especially in the entertainment industry — and she was born into it. What matters is that she's used it to create something of value. Dunham has delivered on all that her parents invested in her, and with work that addresses, among other themes, entitlement and privilege.
4. She dares to take up space physically…
Few people are brave enough to expose themselves physically or emotionally in the ways Dunham does in every tweet, and occasionally naked in a bathtub, while eating a cupcake, on TV. At the New Yorker Festival on October 7, she told TV critic Emily Nussbaum that part of her mission in appearing on "Girls" in the nude so often is to challenge the way average sized women have taught to be ashamed of and hide their bodies. Dunham said she has a strong impulse to make the public "look at us until you see us."
5. … and culturally.
Dunham is also unafraid to claim space for ideas and her voice, even as she's aware of the grandiosity doing so may imply (see: Hanna Horvath informing her parents in Episode 1 of "Girls" that she feels she may be "the voice of her generation," then adding self-consciously, "or a voice… of a generation"). Dunham only claims to be a voice — she told the audience at the New Yorker festival, "I write hoping that my personal experience hoping others think that resonates so we can all feel less alone." If that's not enough justification for her work, here's more: she told Slate, "There is nothing gutsier to me than a person announcing that their story is one that deserves to be told, especially if that person is a woman."
6. She knows how to respond to thoughtful criticism, thoughtfully.
When "Girls" first premiered, some critics attacked the show for its lack of racial diversity, the starring actresses' industry connections and the (often) terrible sex the characters have. Dunham responded to the feedback with aplomb. In an interview with Soledad O'Brien on October 2nd, she said: "I don't care about satisfying the critics, but I care about satisfying my viewers. And I know I have viewers who are women of color who want to see themselves reflected on screen. So, that's what matters to me."
Speaking to the claim that she has succeeded only because of her privilege and connections, she reflected that that critique is nearly impossible to respond to without inviting more ridicule. "I have plenty of counter-arguments to that," she told Nussbaum, "but it's not elegant to share them."
And regarding the criticism that she is off base, that being 24 in New York isn't actually like she portrays it in "Girls," for anyone, that the sex can't be that bad, Dunham told London Times journalist Caitlin Moran,
"I prepared myself for almost every argument somebody could have except for the one where someone goes, 'This isn't real – this isn't your world.' The one thing I guarantee I do know about is being middle class, half-Jewish, half-WASP in New York in 2012."
7. Jealously is useless.
In all of the cries of nepotism and other attempts to tear Dunham down, it's hard not to hear a base note of envy. Yes, it would be pretty awesome to have accomplished all that Dunham has by 26, have a cute drummer boyfriend, a book deal and write for the New Yorker. If you haven't, that is not Lena Dunham's fault.
8. That book is going to be good.
Sure, we may not take some or any the advice in Dunham's book, tentatively titled "Not That Kind Of Girl: Advice By Lena Dunham." But how much of any advice book does anyone take to heart?
We're buying the book not because we want Dunham's guidance, or even because everyone will be reading and talking about it when it comes out. We'll read it because Lena Dunham can write, as her tribute to Nora Ephron in the New Yorker demonstrated:
This past week, the elevator in my new building both flooded and caught on fire, so an extra doorman had to be hired to carry elderly women up the stairs. I think Nora would find this funny and strange and awful. Every sweaty step I take to get to the sixth floor I hear her name like a mantra.
In addition to everything else she does, she can set a scene and turn a phrase and most importantly, she can move you.
9. If you actually listen to her, it is hard not to love her.
You have to be very, very cynical if after reading a few of her interviews or following Dunham on Twitter, a general gratitude that she exists not to warm your dark little heart. Who else pitches a TV show to Judd Apatow, or at least recalls said pitch, "Here's a show I'd like to watch. It would be really fun!"
*
*
*
*
*
*
*
*
*
http://www.huffingtonpost.com/pietros-maneos/against-michiko-kakutani-_b_1946393.html?utm_hp_ref=books
*
Amongst my coterie of literary friends, Michiko Kakutani is referred to dismissively as "that woman." Though we share very little with Jonathan Franzen aesthetically, we are in agreement with his assessment that she is "the stupidest person in New York" and an "international embarrassment." Just yesterday a close friend forwarded me "that woman's" negative review of Mark Helprin's recently published novel, In Sunlight and in Shadow. I had read her tepid review of his novel Freddy and Fredericka a few years ago, so I was not surprised by the hostile tone of this one, in the least. She begins with, "If In Sunlight and in Shadow did not have Mark Helprin's name plastered on the cover, a reader might surmise that the author was someone desperately trying to imitate Danielle Steele or Nora Roberts." Kakutani is essentially trying to defame Helprin's literary reputation here, to reduce him to being a common novelist, a writer for the herd, instead of the artistic equal of such personages as McCarthy, Delillo and Roth.
I would posit however that her review transcends merely the noted figures of Michiko Kakutani and Mark Helprin, and even the novel itself. To me, it is emblematic of the ongoing cultural war between those adhering to the tenets of modernity: irony, cynicism, minimalism; and those who obstinately refuse to bow before these pestiferous ideals, those who honor beauty, truth and emotion. Kakutani obviously falls into the former, while Helprin is perhaps the most accomplished representative of the latter. And to go a bit further, Helprin is the closest thing modern culture has to such esteemed figures as John Keats and Walter Pater — he evinces a type of Romantic Aestheticism that is a dying breed in this barbarous age of irony and gadgets. Kakutani comments upon Helprin's use of emotion thusly, "Every emotion in the novel is italicized. Every description is pumped full of treacle." In a 1996 author interview Helprin discussed the idea of emotion in modern letters, and while not addressing Kakutani directly here, he may as well have been.
And to be more specific and to be more, perhaps, accusatory, they are cowards. They are institutional cowards. They are the worst cowards in the world, because they run from emotion as if they were going to live forever. And they look down on it, they have contempt for it and one of the most enjoyable activities for them is to identify what they call sentimentality, because they don't know the difference between sentimentality and sentiment. And they attack it because they are terrible conformists. But they're conformists and they're cowards and they write according to various modern conventions. And who needs it? They are now ascendant and triumphant and I'm upholding a tradition which is dying, so I'm not going to win. But I'd rather lose and do it this way than win and be like them. (Mark Helprin, Authorial Air)
Though the Modernists and Post-Modernists have undoubtedly dominated the twentieth century, and the beginning of the twenty-first century, I do foresee the pendulum swinging back into the realm of To Kalon, back into a novel form of Romantic Aestheticism, abjuring the likes of Michiko Kakutani in the literary arts and Jerry Saltz in the visual arts, and instead looking to beautiful-souled Mark Helprin as a leading figure of the 21st century Renaissance. I will leave you not with my own words, but rather with a gorgeous passage from In Sunlight and in Shadow, a passage that those with the soul of Kakutani will certainly find to be turgid and overwrought, but what else does one expect from these gaggle of smirking anti-aesthetes? Regardless, I would encourage, you, the reader, to read it aloud to so as to fully savor its verbal majesty.
In the very early morning when the sun was trapped by the stubby buildings across the river in Long Island City, it sent out weak rays to scout the gaps between the tenements, and these rays would leap the river and hit the bottles, their dim light making the room glow in preternatural brown, bringing up the colors so gently that they showed even finer than the blazes of color that would follow. (Mark Helprin, In Sunlight and in Shadow, 597)
-Pietros Maneos de la Mancha, Son of Sappho and Herakles
*
*
*
*
*
*
*
*
*
http://www.huffingtonpost.com/irene-tanner/heal-heart_b_1943269.html?utm_hp_ref=gps-for-the-soul&ir=GPS%20for%20the%20Soul
*
After decades of exploring the human potential movement and studying many methods of its gurus, I now believe that I have garnered enough information, instruction and experience to edit it all down to some simple guidelines that have proven invaluable to me.
I shall live by those principles for the rest of my life. If these ideas are wrong, I probably will not have time — or the inclination — to correct them. So I shall put all my eggs (or ego) in one basket and hope for the best.
These thoughts may serve as a model for like-minded seekers who are, in spite of appearances that promise gloom and doom, optimistic that, individual by individual, a critical mass may be created that will avert disaster and grant us a do over.
The observations presented are far from original and derive from sources too numerous to credit. My acknowledgement and apologies to all belief systems and individuals — religious, philosophical or otherwise.
If I'm Wrong — I'm Toast!
First and foremost, I accept ownership of and responsibility for every thought/experience that has entered my consciousness from the moment my soul was born. Since I can perceive reality only through my personal mechanism, all of my conclusions belong solely to me. Yours belong to you, though since we are all connected, this is a pointless point.
This requisite is similar to the conditions for a happy marriage. (On this point my track record would certainly disqualify me as an authority.) Nonetheless, in any successful relationship between two or more people there is an additional partner. Besides those that are directly involved there is an overall unifying Entity — The Marriage. The Partnership. The Organization.
I am suggesting that, for survival, individuals and institutions place consideration of the welfare of the whole above their personal and group agendas.
Because my memory is flawed, I usually choose to tell the truth as I see it. This is the simplest and most effective way to keep my stories straight.
So here are 12 tips worth testing (in no particular sequence of importance except for the last).
Every unkind act is a cry for love.
No one repeats any action unless there is a payoff — positive or negative — conscious or not.
We have precious little control, if any, over our lives. Instead we have choice and discernment.
Life would be meaningless were it not for faith in an intelligent power that knows all and adores us anyway. Sort of like a tough-love parent who says punishment hurts him/her more than it hurts us. REALLY?
No one ever does anything for anyone unless there is benefit to the benefactor, even if it is only the feeling of self approval.
Mankind's misguided actions spring from fear for safety/survival, desire for approval/acceptance, absence of control and an underlying terror of being abandoned by God.
Mankind can do no more than cope with circumstances, usually ineptly, without the intervention of a higher, wiser and merciful power who alone can transmute our mistakes and their memories from endless replaying.
Every obstacle is an opportunity for learning. Rock bottom is a firm foundation on which to build.
Our greatest challenges/challengers are our greatest teachers.
It would be impossible for a human being to fault another if that very trait were absent in their own perception. When judgment is present, it is a reflection of and/or remembrance of guilt.
Wherever attention goes, manifestation tends to follow. Be very careful what you want.
To obtain a reprieve from an endless sentence of imbedded patterns, it is imperative that we assume total responsibility for our errors, have real regret, ask for forgiveness from others, forgive ourselves, give thanks nonstop for our many blessings and place our lives in alignment with Love.
This is the elegant solution that heals from the heart — in preparation for a revitalized, more peaceful happy life.
I think newly, clearly, truly! And so it is!
I wish to thank all my sources of inspiration, the most influential of which have been "A Course in Miracles," Ihaleakala Hew Len, Ph.D., teacher of Ho'oponopono and Lester Levenson, founder of The Sedona Method.
Above all, I am most grateful for direct communication from headquarters.
*
*