*
Bob Hickcox look-alike age 35 circa 1983
*
Bob Hickcox is my alltime positive role model and inspiration for his contemplative/reflective   countenance/personality and his overall empathy and love for everyone.  A Navy veteran, Bob worked at JC Penney after leaving military service (we worked in the shoe dept. at JC Penney), and then attended UH.  Ever concerned for the wellbeing of everyone, Bob was a giant in compassion and humility.  Bob went on to a fine career with the Hawai'i County Police Dept., retiring as captain.   I always will venerate the soft touch and gentle spirit of my dearest hero, Bob Hickcox.  It's amazing that I never had contact with Bob in his police career and in my law career, both spanning over 3 decades- long timelines.  Bob simply was the greatest person I ever met!!
*
*
*
*
*
Julio Tomas, Sr. born 1932, look-alike
Julio's dearest wife Janet Masoco Tomas look-alike
 Ilocano Julio Tomas, Sr. born 1932 is our  legendary basketball star  (Hilo High '52) whose impact reaches far beyond the "hardwood floor" of the gym   — Julio Sr. was everyone's role model in Amau'ulu (Julio from Mill Camp 1, then Camp 3 Waiau switch station/stream site, then Camp 4 above Kaaumoana enclave), then in Wainaku (mill camp site across my family's store, warehouse, & pool hall) — Julio's devotion to his gorgeous loving wife Juanita "Janet" (Visayan Masoco maiden name, but Janet's mom was Ilocano) & to his 3 kids are "beyond compare."   A heartstopper handsome man & every woman's "dreamboat," this "Jim Dandy" (great inspiration) always regards his dearest wife Janet as the love of his life  — utterly devoted to her as if this heartthrob couple were on its first tingling date (forever young/young at heart!)
.
Julio's "provider" & loving support for his wife Janet & kids Julio Jr., Jeff, & adopted daughter Maria are every man's virtuous pious ideal!!   Not to mention Julio's mentoring of youngsters & others all thru the decades as a man of quiet dignity & compassion.    All through Julio's life, Julio was lucky to have great mentors (Julio's mom & dad & Julio's siblings/national hoops hall of fame coach Beans Afook — Hilo's Civic Auditorium named in part after Afook/sportsman Doc Francis Wong — as in Hilo's Wong stadium complex/employer Tai On Chock/older work peer-crane operator my uncle Charley Narimatsu/etc.).   Julio in turn shares their vision for Julio (born positive loving leader/tremendous common sense gut instincts/unmatched fighting spirit-winning attitude/foresight visionary intellect/etc.) with everyone — come one, come all, love one, love all!!   No matter, Julio's innate humble spirit & overflowing sense of gratitude distinguish Julio as the natural-born positive leader for us all!!  No one knows that Beans Afook got Julio a scholarship to play basketball at UH Manoa, following in the footsteps of Kiyo Hamakawa & Tai On Chock 5  & 6 yrs. respectively before Julio, & later legendary coach Al Manliguis 4 yrs. before Julio, a virtual "power train" of legendary athletes.   The greatest point guard of the pre-NBA era, Hilo's Ah Chew Goo (NBA's Pistol Pete Maravich's alter ego), drooled over Julio's athleticism (e.g. jumping jack rabbit legs that could jump thru the rafters!)  & great intelligence (a la cogent NBA braintrust Hubie Brown) .   Inasmuch the Korean War still was decimating our troops, Julio eventually enlisted in the Army & discharged honorably as an infantry combat 1st sgt.   Julio served well our U.S. military.   In all aspects of life, without exception, Julio is our shining light & inspiration!!    Kudos to our greatest legendary hero, Julio Tomas Sr.!!
*
*
*
*
*
*
*
*
*
In praise of my cousin Donald W. Amaral born 1952
*
Donald's paternal grandmother Yukiko Amaral was my Dad's sister, & Donald's deceased dad Herbert was my first cousin.   Like Bob Hickcox and Julio Tomas, Sr. above,  tough-as-nails mason Donald is a quiet unassuming reflective person, steeped in humility and empathy.   Tremendous strength of character  — my quiet hero — integrity and character to strive for — truly super-natural in countenance and disposition.   Never have  I met big heroes like Bob Hickcox, Julio Tomas, Sr.,  and Donald Amaral.  I always worship Donald!!
Donald Amaral look-alike
*
*
*
*
I like to timeline "forebearer" role models born a century before one's birthdate.   My cherished heroes are P'iehu I'aukea 1855-1940 for his vision and art of compromise https://en.wikipedia.org/wiki/Curtis_P._Iaukea   — and OT Shipman 1857-1942 for his independent spirit & compassion for all https://www.ancestry.com/genealogy/records/oliver-taylor-shipman_35193337
*
*
My friend  — erudite Bob Yanabu Hilo High '60– has his forebearer in Japan industrialist who ensured the survival of Japanese immigrants to Hawai'i   —  Eiichi Shibusawa 1840-1931 https://en.wikipedia.org/wiki/Shibusawa_Eiichi
*
*
*
*
On sincere spiritual inquiry   —
*
I threw up on the worldwide interwebs a little post about Paul and the book of Romans, namely that, Paul seems to be winging it.
I say that for two reasons.
1. The gospel Paul preaches seems to back him into a corner, logically speaking, especially with his fellow Jews.
He relentlessly makes the case for placing Jesus and Gentile inclusion at the center of God's plans all along, rather than the Law of Moses centered on Jews. In fact, he makes such a strong case that it looks like he is throwing his fellow Jews under the bus. So at several points, Paul seems to realize he might be going too far and steps back away from the ledge.
It seems we are watching Paul struggling to work out the ever-present Christian theological challenge of continuity and discontinuity between (1) the story of Israel (as told in the Old Testament and in Judaism thereafter) and (2) the gospel. Paul must hold in tension his unwavering belief that #2 grows out of #1 (Jesus completes Israel's story) while dealing with the undeniable fact that #2 is a surprise ending to #1 (a crucified and risen Messiah who flings open the doors of the kingdom to both Jews and Gentiles by faith alone).
But I'm not going to talk about #1 here. I want to elaborate on the second point I made in the aforementioned post, which is:
2. Paul quotes the Old Testament a lot.
And it looks like Paul is riffing—at times it almost seems like he is grasping for a text, any text, that he can use to make his case stick, that all this unexpected Jesus business (discontinuity) is fully anticipated in the Hebrew Bible/Old Testament (continuity).
I want to tease this out a bit because saying that Paul is "winging it" doesn't quite get at the dynamic. On one level, yes, Paul's use of the Old Testament seems haphazard, but on another level it's not.
Let me put it this way: it seems to us that Paul is winging it, playing fast and loose with the Old Testament, rummaging through it to find passages that sorta kinda work and then bending them to his will.
From our perspective—and I think it is crucial to acknowledge this—Paul is out there when it comes to Old Testament interpretation. But our perspective can't drive our understanding of what Paul is up to and it can't be the basis upon which we judge what Paul is doing.
From an ancient Jewish perspective, Paul isn't winging it. And that's my point.
Paul's readers back then might have agreed or disagreed with what he was arguing, but not with how he argued.
They wouldn't have given a second thought to the manner in which Paul handled his Bible.
A creative handling of scripture had by Paul's time a long and honored history, going back to the Old Testament itself: the writer of 1 and 2 Chronicles creatively adapted Israel's older history (in Samuel-Kings) in order to let ancient scripture speak into new circumstances that scripture did not address or anticipate (namely, exile in 586 BCE and return under Persian rule in 539).
For Judaism, this unexpected turn of events caused a lot of pain and questioning of God, which continued through Persian, Greek, and the finally Roman rule, and onto the cataclysmic destruction of the Second Temple by the Romans in 70 CE.
That wasn't how Israel's story was to have panned out, and so accessing Israel's ancient story after the return from exile meant reading between the lines, beneath them, above them, and around them to see how God's word back then was speaking to them right now.
What we might call a fast and loose use of the Old Testament was for Paul and his contemporaries a normal and expected approach to biblical interpretation—creatively connecting the past with the present.
What is interesting about Paul, historically speaking, isn't his method of interpretation. What set him apart was his content.
For Paul, as for his Jewish contemporaries, scripture was malleable—like forging metal or shaping clay on a potter's wheel. Scripture necessarily had to be "worked with.
Paul's faith in God's dramatic inbreaking of the kingdom in the resurrected Christ, however, is what drove him to read his scripture in a particular way—to fill in the content by bending Israel's past toward the Lord Jesus Christ and his kingdom, made up of Jews and Gentiles as fully equal partners.
This is why I absolutely never get bored reading Paul. Wrapping our heads around what exactly he is up to and why is an energizing and uplifting mental workout that takes us out of our stale modern expectations of how the Bible is supposed to behave.
In other words, for me, watching Paul at work (rather than judging or defending him) is interesting not simply for understanding Paul, but coming to terms with the nature of scripture: what the Bible "is," what we should expect of it, and therefore what it means to read it today.
I've gone deeper into Paul's use of the Old Testament in a few places, especially the entire second half of The Evolution of Adam. You can also check out chapter 4 of Inspiration and Incarnation and chapter 6 of The Bible Tells Me So. I blog about it a lot, too (search, for example, Paul and the Old Testament). Gee, now that I think about it, I sure do write a lot about this topic. Maybe I think it's important or something.
*
 *
*
*
*
*
*
shake off the dust and move on, baby!!!
*
*
go to timeclock  :44 (44 seconds) & listen to the great instrument arrangement   —
*
*
*
*
*
*
*
*
My dad Toshiyuki's parents Masayuki 1880-1931 and Otome 1881-1954 are cousins with the same last name/surname who immigrated  ("Issei" immigrants) from Kumamoto, Kyushu Island, Japan (southern Japan  archipelago)  in 1902.  Masayuki was an entrepreneur/business person like his shoyu/soy sauce  maker parents, who opened up his own liquor & food store, warehouse, & pool hall on Wainaku Ave. (old Mamalahoa Highway) after he & wife Otome settled across Hilo Sugar Co. mill camp from their initial settlement at "Nikai" (Wainaku Camp 2) 2 miles up the slope of Mauna Kea mountain.   Masayuki constructed the roadway to the newly formed Nihon Gakko Japanese language school for mill camp children  — adjacent to Masayuki's business location.
The Japanese language school in large part was formed because our native-born Hawai'i  Japanese children ("Nisei" 2nd generation) had no grandparents to mentor them in the old ways of Japan, especially since their Issei parents who were only 20 yrs. or so older than our Nisei children were way too busy working/slaving just to feed our Nisei children & survive.  Traditionally Buddhist (funding source, inasmuch Christian/Shinto resources were unwilling and/or scarce), the language school emphasized secular piety (proper decorum) over religious doctrine (ergo Buddhist precepts).
Truck farmers (including Masayuki's oldest adult daughter Haruko  — Masayuki would fret to Haruko that Haruko's husband Manjiro Hasegawa was a lazy inept provider  — Masayuki understandably was a stern disciplinarian dad) eventually formed their own school just above Masayuki's store & 1st home  (1st home northwest of the warehouse behind the store — adjacent to eventual neighbor Ichi Kawakami) — because the independent truck farmers (who eventually used Masayuki's roadway) didn't approve of the "servile" philosophy of the plantation labor Japanese language school  — the truck farmers were independent-spirited/bold Americanized capitalists, though destitute (Big 5's Amfac had stranglehold monopoly on ag produce market  — Big 5 is nickname for 5 oligopolists — American Factors "Amfac," C. Brewer, Theo. Davies, Castle & Cooke, & Alexander & Baldwin– which triggered eventual "revolutionary" politician Stanley Hara 1923-2009 to break the bondage of the Big 5 haole missionary descendant e.g. Castle & Cooke – separate seafarer capitalist e.g. C. Brewer — oligopoly).   Masayuki (nicknamed "Ole' Jake" — a whiskey term of endearment — Masayuki specialized in selling okolehao — distilled ti root — during Prohibition 1919-1933) became fatigued in the final decade of his life from emphysema (perhaps due in part from his handling chemicals in his early supervisor jobs at Hilo Mercantile & Hackfeld/later Amfac  lumber yards, but mainly from cigarette & eventually pipe smoking), necessitating the building of his 2nd home adjacent to his store's warehouse (to eliminate the walking distance from home to store), the 1st home later being occupied by Masayuki's daughter Yukiko (married to Antone Amaral).   After Yukiko & Antone contracted TB, the 1st home was dismantled & the lumber stored under the 6 ft. post & pier 2nd home, the same lumber which I viewed when I grew up (& attended Ha'aheo Elem. School like my Dad & siblings northwest of the mill camp).  The truck farmers' Japanese language school eventually was dismantled & the lumber/materials recycled for their home building timelines.
It's amazing that Masayuki's wife Otome, who didn't know how to write in English, was able to carry on the merchant lifestyle after Masayuki died at age 50.   My Dad at age 18 took on Masayuki's role as patriarch, since oldest son Masaaki didn't enjoy being the substitute patriarch with its many responsibilities, & Masaaki moved to Pahala to start his own life there.   It helped that my Dad was poker king of Wainaku & eventually became poker king  of the famed WWII 442nd combat regiment  — the poker winnings sustaining the merchant expenses (especially because plantation labor credit — workers got paid only at the end of each month — often went unpaid by manual labor customers/patrons  — Great Depression/perennial hard times).
Masayuki look-alike
*
*
Masayuki/Otome (Issei immigrants) children were Masaaki "Fat" (though not fat, but large-boned/frame like tough guy character James Cagney  — also light on his feet dancer like Cagney) 1903-1970, Haruko (married truck farmer Manjiro Hasegawa old enough to be Haruko's father) 1905-1995, Masako (married Hatsuyoshi Kiyojima, who was bosom buddy of Manjiro Hasegawa) 1907-1990, Yukiko (who married Antone Amaral) 1910-1955 (tragic, Yukiko/Antone died from TB), my dad Toshiyuki 1913-1998, Chiyoko (who married my tremendously loving uncle Solomon Kauinui of Napo'opo'o Kona) 1915-1992, Yukio 1918-1955 (tragic too — died of bleeding ulcer just before Christmas at age 37, leaving behind widow & 7 young children, incl. 2 sets of twins  — my Dad had Dad's bosom buddy baby brother Yukio move into the converted store/warehouse & 2d home when Yukio started having children  — Yukio's funeral photo is in
—  this book is available from our Hawai'i State public library system throughout the Hawaiian Islands.
I'm leaning into my Dad's waistline & my brother Lloyd is cradled in my Mom Teruko "Ruth's" arms), & Yushin "Charley" 1920-2013 (the only one to finish intermediate/middle school & grad from high school  — Big 5 oppression enslaved plantation kids to feudal labor system by imposing unaffordable public school tuition fees after the 6th grade up to 1924 and after the 8th grade up to 1933 — akin to expensive private school tuition costs   https://curtisnarimatsu.wordpress.com/2013/07/19/yushin-charley-narimatsu-1920-2013-died-age-93-my-nisei-2nd-generation-uncle-the-last-of-his-generation-in-my-kazokufamily/    —   thence, only plantation kids who were born in 1920 & after — such as Charley, finally were able to complete/graduate from high school.)
my dad look-alike (Chiyoko's son Dennis also looks like this)
*
Uncle Yukio look-alike  (Yukio's son Donald born 1946, & Yukiko's grandson Tony also look like this — handsomest as the summer day is longest)
Masayuki apparently was a learned man (Meiji era 1868-1912 transformed/westernized Japan with compulsory education), designated as ceremonial Japan consular rep who wrote letters back to Japan for manual laborers.   Otome must've been sexy and/or sparkling in personality in Masayuki's eyes because she certainly was not cerebral in nature (but she was musical & loved/played the shamisen string "uke"  — my brother Lloyd, a yr. younger than me, & Yukio's son Donald, & Chiyoko's son Dennis, all can sing tenor exquisitely, Donald & Dennis both '64 Hilo High grads; Lloyd was a teen idol/titlist rock band vocalist/musician, & all-state baseballer — Lloyd got eventual golden wedding anniversary wife Vicky pregnant while both were in high school, so Lloyd never went to college).   Masayuki was a drop dead handsome suitor/man, though small in stature like actor James Cagney, but with the V-shaped torso of a Cagney/fitness buff.   Otome was a lousy cook, but as irony would have it, my Dad Toshiyuki loved her kogare/black-burned crispy rice at the bottom of the rice pot which she cooked at too high a heat!!!   Incredulous turn of events where a negative outcome (burned rice pot)  triggers a positive event (Toshi loved kogare rice)  — a la ancient Grecian peripeteia principle which also incl. positive causing negative e.g. obsessed goal to be glorified results in scornful humiliation ergo Richard Nixon .
*
*
Haruko, like her Naichi parents (Mainland Japan immigrants), had son Gaichi Tokeshi out of wedlock from itinerant Okinawan sojourner, at her age 17.  Father Masayuki disowned Gaichi for being half Okinawan, and had Gaichi adopted out to affluent Okinawan Tokeshi across the street from Masayuki.   Gaichi would come over to Masayuki's 2d home next to warehouse/store & call Haruko "Mama (Mom)," though Gaichi loved his adoptive mom Tokeshi.  Masayuki was bed-ridden throughout the 1920s when Gaichi would come over to play with Gaichi's biological kin.  Sadly, Gaichi refused to meet his biological Okinawan dad when Gaichi's dad came to visit Gaichi  as an adult.   Certainly Gaichi's loss.   Gaichi's dad's redemption was noble, esp. since Gaichi was unaware that Masayuki banished Gaichi's biological dad from setting foot on Masayuki's premises (Naichi ethnocentrism/homogeneity "pure blood" racism).        https://curtisnarimatsu.wordpress.com/2013/05/08/japans-homogeneitypure-blood-master-race-mentality-only-in-the-past-two-decades-has-japan-acknowledged-some-of-its-past-brutalities-including-medical-atrocities-and-use-of-poison-gas-as-well-as/
442nd RCT combat veteran Gaichi, like Gaichi's  combat "brother in arm" my dad (actually, Dad was Gaichi's uncle)(Dad also was a bootleg boxer pre- legalization 1929), and like Gaichi's uncle Yukio (nicknamed "Big Body" for Yukio's Charles Atlas physique), & like stepbrother Tommy Hasegawa & later like Gaichi's half-brothers James Eddie Hasegawa & Ray Hasegawa —  was quite the heavy-handed puncher/boxer  — at Hilo's Jimmy's Drive In restaurant 1947, a kanak called Gaichi "Jap" (because of Pearl Harbor), at which point Gaichi dropped the kanak like a  rock into the water  — just the same, the prosecutor dismissed the assault charge against Gaichi (racial animus instigated by the "victimized" kanak).  Whoa!!  Akin to Yukio's former "shoe-shining" (rat-tat-tat machine gun punching from tummy up to collarbone) a humongous 6 ft. bully fellow buddahead at a Papaikou gym dance who forcibly was trying to yank Yukio's eventual wife away from Yukio on the dance floor!!
*
Yukiko also was disowned by Masayuki when she married faladoo (show off) Antone Amaral, dapper roadster hotshot Luso/Portuguese.   Yet, as with Gaichi being disowned, Yukiko still was partially supported by her dad Masayuki, to wit she/Antone/progeny occupied Masayuki's 1st home after Masayuki/Otome moved into their 2d home next to the store/warehouse.   Yet, undeniably, Masayuki should've welcomed Antone/Luso kin into Masayuki's home/family.   Yukiko's oldest child Herb was housed/quartered at Father Louis' Boys Home, for gosh sake!!!  (ironically, mega-banker Luso/Portuguese Walt Dods. Jr.'s dad Walt Sr. also orphaned at Father Louis' Boys Home where today's Hilo Terrace complex is)   Terrible on Masayuki's part to be so racist!!   Which is why we as an extended family never had contact with the Amaral side of the family!!   Look at Yukiko's son Tony, whose daughter Rox is P & R director today under Mayor Harry Kim, & Rox' son who's a prosecutor with the court system!!   Gee whiz!!   Terrible bigotry/separation via Masayuki's horrible legacy all thru the decades!!
*
Progressively, when Chiyoko married "out of race" pure Hawaiian handsomest suitor Solomon Kauinui of Kona (our most loving generous uncle  — Polynesian/Hawaiian love for all!), Masayuki was dead for a decade past, & mom Otome was not racist like Masayuki.  But young wanderlust Chiyoko eloped with Solomon in Kona, & Otome suffered a nervous breakdown over Otome's youngest favorite pet daughter Chiyoko   — separation anxiety to the -nth degree!!   Very sad.
Chiyoko look-alike (as 21 yr. old adult)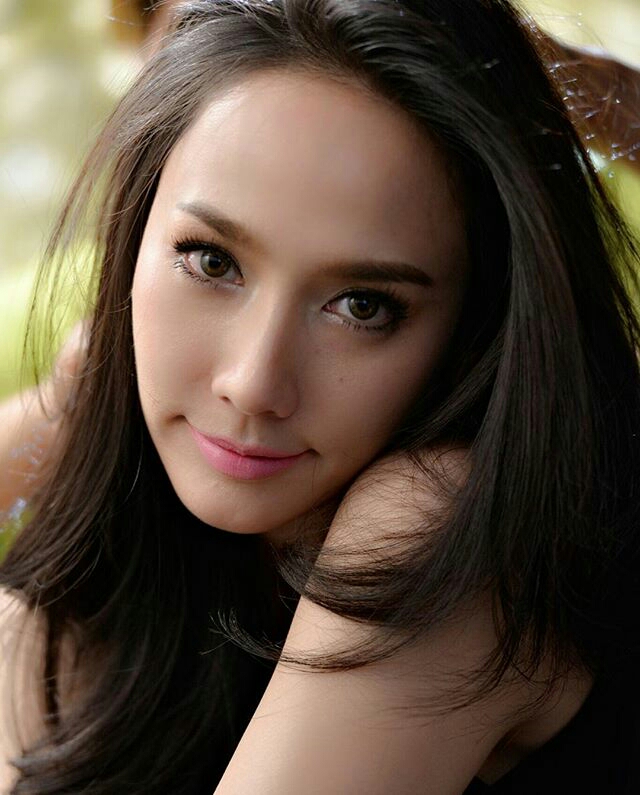 *
*
"Uncle Kona" Solomon Kauinui, Chiyoko's husband look-alike
*
*
*
George Will: Billy Graham, neither prophet nor theologian
In 1972, unaware of Nixon's Oval Office taping system, when Nixon ranted about how Jews 'totally dominated' the media, Graham said 'this stranglehold has got to be broken or this country is going down the drain.' He also told Nixon that Jews are 'the ones putting out the pornographic stuff.'
*
Asked in 1972 if he believed in miracles, Billy Graham answered: Yes, Jesus performed some and there are many "miracles around us today, including television and airplanes." Graham was no theologian.
Neither was he a prophet. Jesus said "a prophet hath no honor in his own country." Prophets take adversarial stances toward their times, as did the 20th century's two greatest religious leaders, Martin Luther King and Pope John Paul II. Graham did not. Partly for that reason, his country showered him with honors.
So, the subtitle of Grant Wacker's 2014 book "America's Pastor: Billy Graham and the Shaping of a Nation" (Harvard University Press) is inapposite. When America acquired television and a celebrity culture, this culture shaped Graham. Professor Wacker of Duke's Divinity School judges Graham sympathetically as a man of impeccable personal and business probity.
Americans respect quantification, and Graham was a marvel of quantities. He spoke, Wacker says, to more people directly — about 215 million — than any person in history. In 1945, at age 26, he addressed 65,000 in Chicago's Soldier Field. The 1949 crusade in Los Angeles, promoted by the not notably devout William Randolph Hearst, had a cumulative attendance of 350,000. In 1957, a May-to-September rally in New York had attendance of 2.4 million, including 100,000 on one night at Yankee Stadium. A five-day meeting in Seoul, South Korea, in 1973 drew 3 million.
Graham's effects are impossible to quantify. His audiences were exhorted to make a "decision" for Christ, but a moment of volition might be (in theologian Dietrich Bonhoeffer's phrase) an exercise in "cheap grace." Graham's preaching, to large rallies and broadcast audiences, gave comfort to many people and probably improved some.
Regarding race, this North Carolinian was brave, telling a Mississippi audience in 1952 that, in Wacker's words, "there was no room for segregation at the foot of the cross." In 1953, he personally removed the segregating ropes at a Chattanooga crusade. After the Supreme Court's 1954 desegregation ruling, Graham abandoned the practice of respecting local racial practices. Otherwise, he rarely stepped far in advance of the majority. His 1970 Ladies' Home Journal article "Jesus and the Liberated Woman" was, Wacker says, "a masterpiece of equivocation."
The first preacher with a star on Hollywood's Walk of Fame was an entrepreneurial evangelical who consciously emulated masters of secular communication such as newscasters Drew Pearson, Walter Winchell and H.V. Kaltenborn. Wielding the adverbs "nearly" and "only," Graham, says Wacker, would warn that all is nearly lost and the only hope is Christ's forgiveness.
Graham frequently vowed to abstain from partisan politics, and almost as frequently slipped this self-imposed leash, almost always on behalf of Republicans. Before the 1960 election, Graham, displaying some cognitive dissonance, said that if John Kennedy were a true Catholic, he would be a president more loyal to the Pope than to the Constitution but would fully support him if elected.
Graham's dealings with presidents mixed vanity and naivete. In 1952, he said he wanted to meet with all the candidates "to give them the moral side of the thing." He was 33. He applied flattery with a trowel, comparing Dwight Eisenhower's first foreign policy speech to the Sermon on the Mount and calling Richard Nixon "the most able and the best trained man for the job probably in American history." He told Nixon that God had given him, Nixon, "supernatural wisdom." Graham should have heeded the psalmist's warning about putting one's faith in princes.
On Feb. 1, 1972, unaware of Nixon's Oval Office taping system, when Nixon ranted about how Jews "totally dominated" the media, Graham said "this stranglehold has got to be broken or this country is going down the drain." He also told Nixon that Jews are "the ones putting out the pornographic stuff." One can reasonably acquit Graham of anti-Semitism only by convicting him of toadying. When Graham read transcripts of Nixon conspiring to cover up crimes, Graham said that what "shook me most" was Nixon's vulgar language.
Of the My Lai massacre of Vietnamese civilians by U.S. troops, Graham said, "we have all had our My Lais in one way or another, perhaps not with guns, but we have hurt others with a thoughtless word, an arrogant act or a selfish deed." Speaking in the National Cathedral three days after 9/11, he said "it's so glorious and wonderful" that the victims were in heaven and would not want to return.
*
*
*
In praise of Megumi Kon
*
*
My  2017 interview with larger than life hero Megumi Kon as supplement to my  tribute  also below to freedom fighters Nadia and Maria from Russia  —
*
Megumi Kon look-alike (Megumi as a young man)
*
older Megumi Kon look-alike
*
*
*
and I was moved to note positive role model/longtime political pundit Megumi Kon

  —
*
In reflecting back over the past 112 years of Hawai'i County government's chief executives, Fred Koehnen (named above) and Megumi Kon stand out as our greatest managing directors who served their chief executives  (Fred served under our most idealistic mayor, Shunichi Kimura, and Megumi served under Kimura's successor, investment advisor Herbert Matayoshi).  Coincidentally, both Fred and Megumi built their homes in the same neighborhood, and Fred and Herb Matayoshi worked for the same investment company in Fred's family's building block on Kamehameha Ave. in Hilo.  "Geographical or interlocking power block?" No, just coincidence. None of these fellas was an egomaniac.
*
Megumi grew up in sugar plantation village Pu'unene, Maui, and Megumi would've led a nondescript unassuming life if not for his unique mom, who was 1) raised among ethnic Hawaiians in rural Pu'ukoli'i Maui (on the way to Lahaina)(Hawaiians/Polynesians are among the friendliest peoples worldwide), she 2) of rural Hiroshima Honshu Island Japan site ancestry (Westernized Hiroshima descendants are commercialized — e.g. Hilo's Bobby Fujimoto of HPM Bldg. Supply and Barry Taniguchi of KTA Stores) 3) as a second generation ("Nisei") Japanese American, marking Megumi as an unusual third generation man via his mom, in that Nisei were born up to 1935 (Megumi was born in 1930) — making Megumi more Americanized/Westernized a generation sooner than Megumi's peers.  Understandably,  learning curve leader Megumi professionalized as a licensed civil engineer, and possessed the empathy (ethnic Hawaiian influence via Megumi's mom) and social skills (Hiroshima backdrop)(Megumi's common laborer dad was of Niigata Honshu Japan site origin, rice country, among the few Niigata immigrants to the Hawaiian Islands, and Niigata immigrants as a site source minority were more goal-oriented to survive, vs. the profuse Kumamoto/Fukuoka immigrants from Kyushu Island, Japan; Kiyo Okubo of Hilo's Japanese Immigrant Museum and Kea'au notable Richard Imai of Kea'au Hongwanji church are Niigata descendants)   — to excel in the cauldron of politics, which Megumi never foresaw as Megumi's destiny, Megumi strictly schooling as an operations engineer.
*
Nonetheless, when Gov. Jack Burns confidant Blackie Yanagawa of Hawai'i Housing Authority had Megumi come to Hilo to head the Kaiko'o Redevelopment Agency (to rebuild Hilo after the 1960 tsunami), Megumi was embraced by Gov. Burns strategy ace Hiroshi "Scrub" Tanaka of Hilo (Scrub of the famed 442 Military Intelligence Service along with eventual Hawai'i Supreme Court justice Masaji Marumoto of Capt. Cook, Kona, our nation's 1st ever Japanese American supreme court justice)  —  and 442nd Bronze Star awardee Willy Okino Thompson, hydrology engineer (Willy's uncle Tom Okino was a legislator and Harvard-trained circuit court judge, and chief 442nd recruiter in 1942-43), not to mention Megumi serving under age peer Mayor Shunichi Kimura (1930-2017).   Megumi's patience, empathy, and great listener talent/blessing all projected Megumi to the top of the "in demand" political charts.   Megumi's understated vision and "prophetic" gifts benefitted us all via responsible and prudent city planning and  implementation.
1st Japanese-American Highest Court Justice Masaji Marumoto of Capt. Cook Kona look-alike 1906-1995
*
Hiroshi "Scrub" Tanaka look-alike 1915-2006
Megumi's name comes up frequently in regaling over previous government leaders and executives over the past 112 years, based on Megumi's immense cognition (trained as civil engineer, but with the wisdom "of the ages" in common sense like his Hawaiian-influenced mom and survival-oriented dad), pure heart (compassion and humble nature like his mom and dad), and great patience/listener/empathy gifts/skills (the ethnic Hawaiian in his mom's Pu'ukoli'i roots).
*
When one is blessed (often the luck of the draw/crapshoot) with positive leaders/mentors, society as a whole benefits, as we see with Megumi's impact on us all.   It's important to remember Megumi's own understated influences (both positive as mentioned above, and negative — how not to be, e.g. cronyist politico Richard Jitchaku, or grandstander Bill Kawahara), or for that matter, Megumi's forebearers' own mentors, subconscious or otherwise!   Willy Thompson's 442nd genro (old leader) was Chaplain Hiro Higuchi of Hilo's Holy Cross Japanese church, nearly 20 yrs. Willy's senior (reprise the 442 holy trinity of Chappies Hiro, Chicken Yamada of Hilo and Kaua'i, and Stateside's Israel Yost), and Willy's sempai (older brother) was my dad, 12 yrs. Willy's senior (my dad was awarded the Silver Star for retrieving his mortally wounded CO and his fellow rifleman in an ambush/firefight
*
listen to rock guitarist Jimmy Page's classic licks/riffs (repeated series of musical notes) timeclock 1:00 to 1:42
*
Page's licks/riffs derive from the Louisiana  (Slim Harpo) & Mississippi/Chicago (Otis Rush) blues sounds, e.g. Baby Scratch my Back (Harpo) & All Your Love/I Miss Loving (Rush).   Boogie-woogie (8 quarter notes) gave rise to rock n roll, which is  a combination of a back beat and a boogie-woogie baseline.
*
*
*
*
Willy Okino Thompson look-alike
 
"Chappie" Hiro Higuchi look-alike (Chappie Hiro also my dad's party/singing/dancing pal)
*
Indefatigable terrific role model "Chappie" Chicken Yamada look-alike
*
*
*
 *
Another example of peripeteia (ancient Grecian "reversal of expectation" e.g. All-"Jap" combat riflemen 100th/442nd units transfix high chief Gen. Marshall & doubter Gen. Ike Eisenhower with the 100th/442nd super-human exploits in the field of battle)  — in music is that history-steeped rockers from "southern" England incl. guitarists Jimmy Page/Eric Clapton — as always is the case — built their "electric" plugged-in licks/riffs on American southern blues sounds (African-American folkways).   The "new" picks up everything on the "old."   Not so with ingénue Beatles Lennon/McCartney/Harrison, who created their own sounds via their tabula rasa (blank slate)  — yikes, peripeteia!!
*
*
*
true friend of the 100th/442nd boys  — undaunted braveheart journalist Lyn Crost   look-alike
*
And in praise of courageous freedom fighters from Russia   —
*
See premier visual arts (filmmaking) icon David Lynch's affirmation of Pussy Riot's significance    —   timeclock 6:00 minutes
*
*
Maria Alyokhina  — For me, this trial only has the status of a "so-called" trial. And I am not afraid of you. I am not afraid of lies and fiction, of the thinly disguised fraud in the sentence of this so-called court. Because you can only take away my so-called freedom. And that is the exact kind that exists now in Russia. But nobody can take away my inner freedom.
Maria Alyokhina
*
http://en.wikipedia.org/wiki/Maria_Alyokhina
*
*
*
http://www.huffingtonpost.com/morgan-guyton/why-my-heart-is-turn-betw_b_4828605.html
*
One of the most important foundations of my Christianity was my experience being bullied in late elementary and middle school.
*
I have always self-identified as an outsider.
*
I am attracted to the outsiders, and I have the audacity to say that Christianity is supposed to be religion of outsiders,
*
even though Christianity has spent most of its two millennia developing a triumphalist tradition post-Constantine in which it has catered to czars and emperors and had its theology shaped almost exclusively by social insiders, whose infallibility is acclaimed by the insiders of today.
*
When I see Jesus say "Take up your cross and follow me" (Mark 8:34) to a group of people who could only understand a cross as the most brutal, dehumanizing object in the Roman Empire, he's not talking about spiritual discipline; he's talking about utterly your renouncing social status by becoming a despised one (c.f. 1 Corinthians 1:28), homo sacer , a proletarian.
*
So when the women of Pussy Riot stand up for the people who don't fit into their "Father Putin knows best" paternalistic society,
*
they're expressing a side of Jesus that has been lost to the Russian church.
*
As much as I grimace at the thought of disrespecting the beautiful sanctified space of a cathedral (in a protest song which sent them to prison for two years),
*
it was right for them to call out Russian Orthodox officials for their fawning praise of Putin's dictatorship.
*
They are not rebels without a cause.
*
They have a very precise understanding of what they are doing, as expressed in Pussy Riot member Nadia Tolokonnikova's letters from prison to radical theorist Slavoj Zizek:
We are a part of this force that has no final answers or absolute truths, for our mission is to question. There are architects of apollonian statics and there are (punk) singers of dynamics and transformation. One is not better than the other. But it is only together that we can ensure the world functions in the way Heraclitus defined it: "This world has been and will eternally be living on the rhythm of fire, inflaming according to the measure, and dying away according to the measure. This is the functioning of the eternal world breath."

 

 
Heraclitus? WHAT?!! (She's not typing this on her wifi laptop in an academic library, but hand-writing quotes of ancient philosophers from memory in a cold Siberian prison).
*
And is this not the same vision that Christian naturalist Alexander Schmemann has?  I hear Jesus talking about the same "eternal world breath" when he says, "The wind blows where it chooses, and you hear the sound of it, but you do not know where it comes from or where it goes. So it is with everyone who is born of the Spirit" (John 3:8).
*
How does the liberated wind that Jesus speaks of look anything like a church that considers change itself to be a sin?
*
A church that hates people whose crime is their complication of anthropological categories?
 *
Most people in Russia hate Nadia and Pussy Riot. They are extremely unpopular in opinion polls. They represent the infiltration of our disgusting Western culture that I hate no less than Russians do. (Some actually accuse them of being CIA agents!) I honestly think that what most Russians hate about feminism, homosexuality, and even basic concepts of democracy like freedom of speech is that it all looks like Miley Cyrus's wrecking ball to them. But Nadia is no trashy Western hedonist. This is what she tells Zizek about her prison experience which wasn't quite like the old GULAG, but was still physically brutal:
You should not worry that you are exposing theoretical fabrications while I am supposed to suffer the "real hardship." I value the strict limits, and the challenge. I am genuinely curious: how will I cope with this? And how can I turn this into a productive experience for me and my comrades? I find sources of inspiration; it contributes to my own development.

 

 
In other words, she interprets the hardships of prison ascetically, like a Russian Orthodox monk would.
It may be outrageous of me to say this, but I think Nadia Tolokonnikova and Pussy Riot are one of God's most important gifts to the Russian Orthodox Church right now.
*
Even if the scowls at First Things will sneer at me for my inconsistency, I will persist in my unsubmissive Protestant priesthood of the believer, holding in one side of my heart the liberated eternal world breath of the balaclavaed anarchists from Pussy Riot, while in the other side, I feast on the beautiful eucharistic vision of Alexander Schmemann.
And if you ask me how I can do this, my answer will probably be incomprehensible to you: it's because I fear the God whose ancient truths are also always new since the church has ever conquered them. Jesus said, "Do not call anyone on earth 'father,' for you have one Father, and he is in heaven" (Matthew 23:9). I dare not submit to any Father less than He.
*
*
*
*
http://en.wikipedia.org/wiki/Prosperity_gospel
*
Churches in which the prosperity gospel is taught are often non-denominational and usually directed by a sole pastor or leader, although some have developed multi-church networks that bear similarities to denominations.
*
Such churches typically set aside extended time to teach about giving and request donations from the congregation, encouraging positive speech and faith.
*
Prosperity churches often teach about financial responsibility, though some journalists and academics have criticized their advice in this area as misleading.
*
Prosperity theology has been criticized by leaders in the Pentecostal and Charismatic movements, as well as other Christian denominations. These leaders maintain that it is irresponsible, promotes idolatry, and is contrary to scripture.
*
Some critics have proposed that prosperity theology cultivates authoritarian organizations, with the leaders controlling the lives of the adherents. The doctrine has also become popular in South Korea; academics have attributed some of its success to its parallels with the traditional shamanistic culture.
*
*
*
*
When I say that my material fortune is the result of God's blessing, it reduces The Almighty to some sort of sky-bound, wish-granting fairy who spends his days randomly bestowing cars and cash upon his followers.
*
Second, and more importantly,
nowhere in scripture
are we promised worldly ease in return for our pledge of faith.
In fact,
the most devout saints from the Bible
usually died penniless, receiving a one-way ticket to prison or death by torture.
*
If we're looking for the definition of blessing, Jesus spells it out clearly (Matthew 5: 1-12).
1 Now when he saw the crowds, he went up on a mountainside and sat down. His disciples came to Him,

2 And He began to teach them, saying:

3 Blessed are the poor in spirit, for theirs is the kingdom of heaven.

4 Blessed are those who mourn, for they will be comforted.

5 Blessed are the meek, for they will inherit the earth.

6 Blessed are those who hunger and thirst after righteousness, for they will be filled.

7 Blessed are the merciful, for they shall be shown mercy.

8 Blessed are the pure in heart, for they will see God.

9 Blessed are the peacemakers, for they will be called the sons of God.

10 Blessed are those who are persecuted because of righteousness, for theirs is the kingdom of heaven.

11 Blessed are you when people insult you, persecute you and falsely say all kinds of evil against you because of me.

12 Rejoice and be glad, because great is your reward in heaven, for in the same way they persecuted the prophets who were before you.

 

 
I have a sneaking suspicion verses 12a 12b and 12c were omitted from the text. That's where the disciples responded by saying:
12a Waitest thou for one second, Lord. What about "blessed art thou comfortable," or 12b "blessed art thou which havest good jobs, a modest house in the suburbs, and a yearly vacation to the Florida Gulf Coast?"
12c And Jesus said unto them, "Apologies, my brothers, but those did not maketh the cut."
So there it is. Written in red.
Plain as day.
Even still, we ignore it all
when we
hijack the word "blessed" to make it fit neatly into our modern American ideals,
creating a cosmic lottery where every sincere prayer buys us another scratch-off ticket.
In the process, we stand the risk of alienating those we are hoping to bring to the faith.
And we have to stop playing that game.
The truth is, I have no idea why I was born where I was or why I have the opportunity I have. It's beyond comprehension. But I certainly don't believe God has chosen me above others because of the veracity of my prayers or the depth of my faith. Still, if I take advantage of the opportunities set before me, a comfortable life may come my way. It's not guaranteed. But if it does happen, I don't believe Jesus will call me blessed.
Jesus will call me "burdened."
Jesus will ask,
"What will you do with it?"
"Will you use it for yourself?"
"Will you use it to help?"
"Will you hold it close for comfort?"
"Will you share it?"
So many hard choices. So few easy answers.
So my prayer today is that I understand my true blessing. It's not my house. Or my job. Or my standard of living.
No.
My blessing is this. I know a God who gives hope to the hopeless. I know a God who loves the unlovable. I know a God who comforts the sorrowful. And I know a God who has planted this same power within me. Within all of us.
And for this blessing, may our response always be,
"Use me."
 *
great Christian "samurai" missionary Shiro Sokabe look-alike as a young man  1865-1949 (Sokabe our intrepid Honomu Hawai'i disciple)
*
our greatest Luso/Portuguese historymaker, the incomparable Rev. Ernest Gomes Da Silva (mob-buster Paul De Silva's vuvu/grandpa) look-alike
*
*
*
*
*
Hawaii's Greatest Revivalist  Titus Coan was mentored by America's greatest revivalist Charles Finney.   http://en.wikipedia.org/wiki/Charles_Finney
Charles Grandison Finey
http://en.wikipedia.org/wiki/Titus_Coan
Titus Coan
*

*
Great Waikoloa Bible scholar Cliff Livermore born 1941 is descended from Charles Finney.
Cliff Livermore look-alike
*
Like Coan & Finney, brother Cliff Livermore  emphasizes a personal relationship with Jesus from newly styled (yet genesis/original) 'non-denominational' churches and 'community faith centers.'
*
*
Brother Livermore heralds a charismatic awakening via the Pentecostal movement that places emphasis on experiencing gifts of the spirit, including speaking in tongues, healing, and prophecy — not to mention strengthening spiritual conviction through these gifts and through signs taken to be from the Holy Spirit.
*
Brother Livermore accordingly advocates via Scripture a reduced emphasis on institutional structures and an increased emphasis on lay spirituality — that Jesus saw no separating wall between clergy and laity.
*
*
*
*
*
*
*
*
*
*
 Great man of wisdom George Will (steeped in history with flourish of contempo investigation/research)   —
It was an assertion of hard-won personal sovereignty: Frederick Douglass, born on a Maryland plantation 200 years ago this month, never knew on what February day because history deprivation was inflicted to confirm slaves as non-persons. So, later in life, Douglass picked the 14th, the middle of the month, as his birthday. This February, remember him, the first African American to attain historic stature.In an inspired choice to write a short biography of this fierce defender of individualism, Washington's libertarian Cato Institute commissioned the Goldwater Institute's Timothy Sandefur, who says that Douglass was, in a sense, born when he was 16. After six months of being whipped once a week with sticks and rawhide thongs — arbitrary punishment was used to stunt a slave's dangerous sense of personhood — Douglass fought his tormentor. Sent to Baltimore, where he was put to work building ships — some of them slave transports — he soon fled north to freedom, and to fame as an anti-slavery orator and author. His 1845 "Narrative of the Life of Frederick Douglass" is, as Sandefur says, a classic of American autobiography.Abolitionists such as William Lloyd Garrison said there should be "no union with slaveholders," preferring disunion to association with slave states. They said what the Supreme Court would say in its execrable 1857 Dred Scott decision — that the Constitution was a pro-slavery document. Douglass, however, knew that Abraham Lincoln knew better.
"Here comes my friend Douglass," exclaimed Lincoln at the March 4, 1865, reception following his second inauguration. After the assassination 42 days later, Lincoln's widow gave Douglass her husband's walking stick. After Appomattox, Douglass, who had attended the 1848 Seneca Falls Convention on behalf of women's suffrage, said: "Slavery is not abolished until the black man has the ballot." If so, slavery ended not with the 13th Amendment of 1865 but with the Voting Rights Act of 1965.Douglass opposed radical Republicans' proposals to confiscate plantations and distribute the land to former slaves. Sandefur surmises that "Douglass was too well versed in the history and theory of freedom not to know" the importance of property rights. Douglass, says Sandefur, was not a conservative but a legatee of "the classical liberalism of the American founding." His individualism was based on the virtue of self-reliance. "He was not," Sandefur says, "likely to be attracted to any doctrine that subordinated individual rights — whether free speech or property rights — to the interests of the collective."
Although Douglass entered the post-Civil War era asking only that blacks at last be left to fend for themselves, he knew that "it is not fair play to start the Negro out in life, from nothing and with nothing." A 20th-century Southerner agreed. In 1965, President Lyndon B. Johnson said: "You do not take a person who, for years, has been hobbled by chains and liberate him, bring him to the starting line of a race and then say, 'you are free to compete with all the others,' and still justly believe that you have been completely fair." As the Rev. Martin Luther King Jr. knew: In 1965, he met Alabama sharecroppers who, having been paid all their lives in plantation scrip, had never seen U.S. currency. Peonage had followed slavery in sharecropper society.By the time of Douglass's 1895 death, the nation was saturated with sinister sentimentality about the nobility of the South's Lost Cause: The war had really been about constitutional niceties — "states' rights" — not slavery. This, Sandefur says, was ludicrous: Before the war, Southerners "had sought more federal power, not less, in the form of nationwide enforcement of the Fugitive Slave Act and federal subsidies for slavery's expansion."Nevertheless, in the South, monuments to Confederate soldiers were erected and Confederate symbols were added to states' flags. In the North, the University of Chicago's Charles Edward Merriam, a leading progressive, wrote in a widely used textbook that "from the standpoint of modern political science, the slaveholders were right" about some people not being entitled to freedom. As an academic, Woodrow Wilson paid "loving tribute to the virtues of the leaders of the secession, to the purity of their purposes." As president, he relished making "The Birth of a Nation," a celebration of the Ku Klux Klan, the first movie shown in the White House.Douglass died 30 years before 25,000 hooded Klansmen marched down Pennsylvania Avenue. That same year, Thurgood Marshall graduated from Baltimore's Frederick Douglass High School, en route to winning Brown v. Board of Education. Douglass, not Wilson, won the American future.
*
*
*
*
*
*
http://www.washingtonpost.com/wp-dyn/content/article/2008/06/16/AR2008061602041.html
The day after the Supreme Court ruled that detainees imprisoned at Guantanamo are entitled to seek habeas corpus hearings, John McCain called it "one of the worst decisions in the history of this country." Well.Does it rank with Dred Scott v. Sanford (1857), which concocted a constitutional right, unmentioned in the document, to own slaves and held that black people have no rights that white people are bound to respect? With Plessy v. Ferguson (1896), which affirmed the constitutionality of legally enforced racial segregation? With Korematsu v. United States (1944), which affirmed the wartime right to sweep American citizens of Japanese ancestry into concentration camps?
Did McCain's extravagant condemnation of the court's habeas ruling result from his reading the 126 pages of opinions and dissents? More likely, some clever ignoramus convinced him that this decision could make the Supreme Court — meaning, which candidate would select the best judicial nominees — a campaign issue.
The decision, however, was 5 to 4. The nine justices are of varying quality, but there are not five fools or knaves. The question of the detainees' — and the government's — rights is a matter about which intelligent people of good will can differ.
The purpose of a writ of habeas corpus is to cause a government to release a prisoner or show through due process why the prisoner should be held. Of Guantanamo's approximately 270 detainees, many certainly are dangerous "enemy combatants." Some probably are not. None will be released by the court's decision, which does not even guarantee a right to a hearing. Rather, it guarantees only a right to request a hearing. Courts retain considerable discretion regarding such requests.
As such, the Supreme Court's ruling only begins marking a boundary against government's otherwise boundless power to detain people indefinitely, treating Guantanamo as (in Barack Obama's characterization) "a legal black hole." And public habeas hearings might benefit the Bush administration by reminding Americans how bad its worst enemies are.
Critics, including Chief Justice John Roberts in dissent, are correct that the court's decision clouds more things than it clarifies. Is the "complete and total" U.S. control of Guantanamo a solid-enough criterion to prevent the habeas right from being extended to other U.S. facilities around the world where enemy combatants are or might be held? Are habeas rights the only constitutional protections that prevail at Guantanamo? If there are others, how many? All of them? If so, can there be trials by military commissions, which permit hearsay evidence and evidence produced by coercion?
Roberts's impatience is understandable: "The majority merely replaces a review system designed by the people's representatives with a set of shapeless procedures to be defined by federal courts at some future date." Ideally, however, the defining will be by Congress, which will be graded by courts.
McCain, co-author of the McCain-Feingold law that abridges the right of free political speech, has referred disparagingly to, as he puts it, "quote 'First Amendment rights.' " Now he dismissively speaks of "so-called, quote 'habeas corpus suits.' " He who wants to reassure constitutionalist conservatives that he understands the importance of limited government should be reminded why the habeas right has long been known as "the great writ of liberty."
No state power is more fearsome than the power to imprison. Hence the habeas right has been at the heart of the centuries-long struggle to constrain governments, a struggle in which the greatest event was the writing of America's Constitution, which limits Congress's power to revoke habeas corpus to periods of rebellion or invasion. Is it, as McCain suggests, indefensible to conclude that Congress exceeded its authority when, with the Military Commissions Act (2006), it withdrew any federal court jurisdiction over the detainees' habeas claims?
As the conservative and libertarian Cato Institute argued in its amicus brief in support of the petitioning detainees, habeas, in the context of U.S. constitutional law, "is a separation of powers principle" involving the judicial and executive branches. The latter cannot be the only judge of its own judgment.
In Marbury v. Madison (1803), which launched and validated judicial supervision of America's democratic government, Chief Justice John Marshall asked: "To what purpose are powers limited, and to what purpose is that limitation committed to writing, if these limits may, at any time, be passed by those intended to be restrained?" Those are pertinent questions for McCain, who aspires to take the presidential oath to defend the Constitution.
*
*
*
*
*
*
*
*
*
from tsunami expert Gerard Fryer April 5, 2017   —
Aloha Curtis,
The earthquake which spawned the 1946 tsunami displayed exceptionally slow rupture, as Lopez & Okal showed (they calculated that the rupture speed was about one kilometer/second, only about a third of the speed shown by most earthquakes). The slow rupture was accompanied by a huge slip—the distance one side of the fault moved relative to the other. What the actual slip was we don't know for sure, but if you try to model the tsunami that hit Hawaii, you need a slip of at least 30 meters. Why the slow slip? Again, we don't know for sure, but rupture reaching up into shallow, weak, sediments is the likeliest cause. [emphasis is Curtis']
Could one of these tsunamis [tsunami earthquake event] sneak in and hit us unawares? Until about 1990, the answer was probably "Yes." Now, though, I'm confident that we would get the measure of the earthquake in time.
For all earthquakes above about magnitude 6.5, PTWC runs a slowness check which looks at how the energy radiated at short periods compares to that at long periods. Slow earthquakes push out a lot more energy at long periods. This check is only possible because of the worldwide distribution of broadband seismometers: there are at least 700 such instruments all over the Earth and almost everybody shares their data in real time.
All the best,
-Gerard
On Apr 5, 2017, Curtis Narimatsu  wrote:
Hi Gerard:   I ponder Okal's study which overlays "tsunami earthquake" discussions.

Tsunami earthquake

A tsunami earthquake triggers a tsunami of a magnitude that is very much larger than the magnitude of the earthq…

History's Biggest Tsunamis

A sampling of the biggest, most destructive and deadliest tsunamis on record, including the 8.9-magnitude earthq…
*
Did the 1946 Aleutian earthquake have a slip which amplified (via soft clay) the tsunami?
Will a "tsunami earthquake" be our "silent/quiet killer" undetected by current technology?
Thanks, Gerard   — always, Curtis
*
*
*
*
http://onlinelibrary.wiley.com/doi/10.1002/2014GL061232/full
* 
https://www.unavco.org/science/snapshots/human-dimensions/2016/butler.html
*
https://link.springer.com/article/10.1007/s11069-016-2650-0
*
Via a 2,000 year time period, the Aleutian Islands spot (equidistant between the location sources of the 1946 tsunami to the east and the 1957 tsunami to the west) will send a 9.4 moment magnitude generated tsunami straight ahead to the Hawaiian Islands with 105 ft. high runups (from sea level to the highest point on land) which will cause utter devastation to all low-lying areas.   Such a tsunami is overdue inasmuch the center spot has not had such a humongous event over the past 2,000 years.   Mayor Harry Kim foolishly discards the risk of the overdue event.   After what science discovered via the 2011 Japan tsunami, it is criminal to overlook such an apocalyptic event.    The evacuation areas in Hilo include clearing everyone oceanside of our Prince Kuhio Plaza, as a conservative measure.
*
Fig. 10
Hilo Harbor—which experienced great tsunami disasters in the twentieth century—is shown in relation to the Hawaiian Islands. The tsunami evacuation zone based on historic tsunamis (cream textured, ca. 2010) is dwarfed by a great Aleutian tsunami (colored zone, amplitudes noted in meters) that extends >2-km inland.
*
*
*
https://www.youtube.com/watch?v=09xQ8n6GiTY
*
*
2018 marks the 50th anniversary of the song Abraham, Martin, and John  (in praise of our fallen peers/forebearers).  All respect to our fallen ones   —
*
*
*
the 2011 Japan tsunami at Soma port was twice as high as the deadly waves which hit Hawai'i in 1946 & 1960, not to mention that the seashore sank 3 feet along Japan's northeast coast (thereby rendering useless  all anti-tsunami seawalls except for Fudai's 50 ft. high barrier  — https://www.youtube.com/watch?v=XhxlBGzNyzk  )    —     while all of Honshu moved 8 feet eastward.   
*
*
*
*
all 5  employees at the Soma port office miraculously survived   — go to timeclock 13:13 here
*
*
*
*
Japan's "giant" mega-thrust earthquake generated tsunamis    —   the interval is one such tsunami every one thousand years  —
*
(6 mega-thrust tsunami events 1,000 years apart between 6,000 B.C. & 100 A.D., then the 869 A.D. Jogan Sanriku tsunami, then the 2011 A.D. Tohoku tsunami   —
*
*
*
2011 megathrust tsunami predicter Yasutaka Ikeda   was ignored     —
*
*
*
*
*
*
*
supercritical wave flow focus  (even reinforced concrete is destroyed by large lateral force of water)    go to timeclock 29:30  (Kuji port)  —
 *
*
lateral force hazard generally   — timeclock :46 (Onagawa city)   —
*
*
*
*
*
*
*
*
*
*
http://www.sciencedaily.com/releases/2011/12/111205181924.htm   (underwater topography/bathymetry can amplify wave pulse energy)
*
*
*
*
"Slow" quakes (not tsunami earthquakes) might correlate with  eventual huge earthquakes  —
*
*
*
*
*
*
*
*
*
*
timeclock 14:58 to 18:44 (asperity means rough stuck area)    —
*
*
*
timeclock 16:19 to  17:25  —
*
*
*
http://onlinelibrary.wiley.com/doi/10.1002/2015GL063959/full
*
*
*
*
*
*
Rise, then withdrawal/drawback, of coastal waters in the Hawaiian Islands from subduction earthquakes (Pacific Rim local coastal plate e.g. Aleutian Islands/Japan  — snaps up/forward over "diving" Pacific Plate) — expert Gerard Fryer's description   —
*
January 30, 2018
To Curtis,
A subduction earthquake, regardless its magnitude, causes uplift offshore  and depression near shore. That means on the local coast the first thing you'll see (e.g., Japan in 2011) is a withdrawal. On the ocean side of the earthquake (e.g., Hawaii in 2011) the first thing you should see, because you're on the uplifted side, is a rise in sea level.
Indeed, in Hawaii in 2011, the first thing we saw on tide gauges *was* a rise in sea level. The initial rise, however, was not as pronounced as the following depression, and the next wave was larger than the first, so to someone on the beach it's possible that the first thing you were aware of was a withdrawal.
*
This is a pretty crummy description of what happens   —
Whether inundation or drawback occur first is determined by how the tsunami is generated. Magnitude 8 earthquakes cause uplift of the sea floor and then subsidence (down) of the seafloor. Subsidence causes drawback and uplift will cause inundation.   http://www.sms-tsunami-warning.com/pages/tsunami-drawback#.WnI-MGczUdV
*
*
*
*
*
The 2011 Japan tsunami truly was of biblical proportion  —
*
*
*
*
*
Go to timeclock 5:15 below to see 2 persons perched atop moored ship viewing "Niagara Falls" 35 ft. high seawall (15 ft. higher than at Daichi nuclear power plant) being "flooded" over at Hachinohe harbor, northern Japan.   Then go to timeclock 10:09 to see the enormity of the "flooding/deluge."  Experience the "agitation cycle" of a gigantic washing machine at timeclock 3:36.   —-
*
*
zoom in to this moored ship above in the photo below   —
*
*
*
*
*
*
*
*
Regarding Hawai'i Island volcanology    —
*
January 31, 2018
To Frank Trusdell
US Geological Survey (Hawaiian Volcano Observatory)
from Curtis
Hi Frank:  In one of your USGS Hawai'i Trib articles, you described an old Mauna Loa lava flow  approx. where today's Hilo police station is off Kapiolani St.  Current construction excavation on the mauka side of Kapiolani St. about 300 ft. south of the police station public parking lot reveals est. 4 ft. of dirt on top of rock.  I don't know if this site is part of the old lava flow.  Aerial photos est. 60 yrs. ago show a greenbelt from Imaizumi Dairy (where today's Pacific Heights condos are off Kumukoa St. up to today's Komohana St.) all the way down to Kilauea Ave. approx. where New China restaurant is.  A stream ran down the Imaizumi Dairy area across/under  today's Popolo St. extension.
Why was the old lava flow not covered by later flows?   Topography "anomaly?"  Your assistance will be very much appreciated.  Thanks in advance for your mana'o (wisdom).
*
*
To Curtis,
We call the flow, at the location you mention, the Kinoole Street flow.
It is ~8600 yrs old (its been dated).  And it is not surprising that it has
that much soil.
The drainages we see now almost certainly are not the same as before
due to flood control projects and consolidation of drainages.
Why not covered?  Hilo is far from the rift.  It is slightly higher standing
ground.  But close by are the 1880-81 lava flow and another prehistoric
flow dated at ~1300 yrs.  The toe of the 1880 flow crosses Mohouli and
is pointed toward the Kinoole Street flow (floral hobbyist Otake's property
at junction of  Mohouli & Popolo Sts.)
See here for a PDF version of our geologic map of Hilo:
Trusdell, F. A. & Lockwood, J. P. (2017).
U.S. Geological Survey Scientific Investigations Map , 2932-A,
pamphlet 25 p., 2 sheets. doi:10.3133/sim2932A
Frank
++++++++++++++++++++++++++
Frank Trusdell
US Geological Survey–HVO
*
*
*
*
*
*
*
*
Slow slip vs. sudden terminal cataclysm?   Earthquake/unimaginable tsunami
*
Today's Volcano Watch begins with a question: Can you guess when the next slow slip event will happen on Kīlauea Volcano's South Flank? As a hint, the last one was in October 2015, and before then, events occurred in May 2012, February 2010 and June 2007. If this seems like a pattern, you're right.
What is a "slow slip event" anyway?
Slow slip events are sometimes called "slow earthquakes" or "episodic slip events." They happen when a fault begins sliding, just like in a regular earthquake, but so slowly that it takes several days to finish instead of several seconds.
At Kīlauea, slow earthquakes occur on the nearly flat-lying décollement fault that underlies the volcano's south flank at a depth of four to five miles. This is the same fault that was responsible for the magnitude-7.7 Kalapana earthquake in 1975.
However, slow earthquakes produce no seismic waves and, therefore, none of the damaging shaking of a regular earthquake. Because of this, we actually look forward to them! [emphasis added] They help relieve a small amount of stress on the fault and give us a view into frictional properties of this hazardous fault beneath Kīlauea.
Motion of Kīlauea's south flank is recorded by the USGS Hawaiian Volcano Observatory's GPS (Global Positioning System) monitoring network. These instruments show that the south flank moves steadily seaward about 2.3 inches every year, which is attributed to a phenomenon called "fault creep."
During a slow earthquake, the south flank surges seaward by an additional amount, usually about 1.2 inches. This additional motion occurs over two to three days, and is about the same amount that would happen in a regular magnitude-6 earthquake.
Kīlauea slow slip events tend to occur evenly in time; in particular, events after 2005 have occurred every 2.5 years, give or take three months. They are also caused by slip on the same section of the fault every time and tend to be about the same size.
In fact, Kīlauea slow slip events are examples of so-called "characteristic" earthquakes—a series of several earthquakes of similar magnitude and location, which indicates that they are breaking the exact same part of the fault again and again. According to the "characteristic earthquake hypothesis," this series should continue into the future, allowing scientists to forecast the time, location and size of a future earthquake.
The characteristic earthquake hypothesis was originally developed in hope that it could predict regular, and possibly damaging, earthquakes. This idea emerged from observations of a series of earthquakes that seemed to strike about every 22 years near the town of Parkfield, California. After earthquakes in 1857, 1881, 1901, 1922, 1934 and 1966, all of which occurred as magnitude-6 events in the same part of the San Andreas fault, scientists predicted the next earthquake would occur in 1988.
As it turned out, the next Parkfield earthquake did not occur until 2004, 16 years after the predicted date. However, even though the characteristic earthquake hypothesis wasn't successful at predicting a regular earthquake, it has been useful for forecasting the occurrence of slow slip events around the world.
Locations where recurring, predictable slow slip events happen include the Cascadia Subduction zone offshore of Washington and Oregon. This fault produces slow slip events equivalent to a magnitude-6.7 earthquake every 15 months. In Japan, on the subduction zone along the Nankai Trough, major slow slip events occur approximately every seven years and are equivalent to magnitude-7 earthquakes!
Because the most recent slow slip event on Kīlauea happened in October 2015, and the events have a recurrence time of 2.5 years (give or take three months), we can forecast that the next one might occur between now and August 2018. But remember, there won't be any shaking or other effect that could be easily felt by individuals.
……
*
My reaction:   Isn't the terminal consequence of slow slip that of
sudden cataclysm

??   Eventually, the ocean side of Kilauea breaks off via an incomprehensible "apocalypse!"  This end result certainly does not make joyful a volcanologist studying slow slip.   Rational discussion of slow slip vs. bone-chilling endpoint   — is it unfair or not to discuss the ultimate consequence of slow slip?

*
It's not "if" but when large pieces of the Hawaiian Islands will slip into the ocean, the entire Pacific Rim will be smashed by the resulting tsunamis. In New South Wales, Australia, and the west coast of the United States there is geological evidence that parts of these coasts was scoured by a Hawaii generated tsunami over 100,000 years ago. The postulated wave started out about a 1/2 mile high in Hawaii.

Perspective view of the Big Island of Hawaii, looking northeast. The giant Alika landslide descended the western slope of the volcano Mauna Loa (ML). The northern lobe of the landslide, Alika 2, was about 120 cubic miles in volume (the 1980 Mt. St. Helen's landslide was less than one cubic mile). Sediments lying on top of the Alika 2 debris are 120,000 years old. credit: Gerard Fryer, SOEST/University of Hawaii
Geologists classify these slides as either "slumps" or "debris avalanches." These move just a few inches a year but are prone to much bigger movements. In Hawaii, both varieties of movement can involve massive blocks of real estate. In the huge Nu'uanu debris slide, stone blocks 6 miles across tumbled 30 miles out to sea. Both slumps and debris slides may create colossal tsunamis.
*
*
*
*
Worse waves are possible in the very near future. A 4,760 cubic mile chunk of Hawaii is breaking away at the rate of 4 inches per year. This is the Hilina Slump, and it is the "the most rapidly moving tract of ground on Earth for its size." The Hilina Slump can and will move much faster. At 4:48 AM, November 29, 1975, a 37-mile-wide section suddenly dropped 11½ feet and slid seaward 26 feet. The result was a magnitude-7.2 quake and a 48-foot-high tsunami. This was a just speck of the slump. If the entire 4,760-cubic-mile block decided to break off, it would most likely create a magnitude-9 quake and a tsunami 1,000-feet high. All the coast-hugging cities of the Hawaiian Islands would be destroyed.
*
*
*
*
*
*
*
*
*
*
*
*
*
Here is a snippet on my larger-than-life hero Nobuji Tokushiro   —
 Nobuji Tokushiro look-alike
*
Shinmachi had pockets of Issei settlers at the turn of the last century, including our 1914 Taishoji founders (its website says 1916).
*
giri ninjo (Issei creed — serve humanity)  –   kuni no tame (Nisei creed — serve our U.S.A. country)
*
Hilo Taishoji church actually started in Shinmachi (today's Kamehameha Statue area).    Chigo "sacred child" festivity thru Motomachi (Kamehameha Ave.) & Punahoa St. area behind downtown Hata Bldg. (Little Tokyo) was a cultural activity partaken by the Taishoji fraternity in Shinmachi.   I briefly discussed this online below.   Richard Imai 1910-2009 was a Taishoji product whose dad was a Hilo Taishoji founder, & Richard participated in such "chigo" parades even after the current Kilauea Ave. Taishoji church was built.   Of course, Western Culture jujitsu/judo genesis Kichimatsu Tanaka's consecrated grounds, so to speak, were at the current Taishoji locality along Kilauea Ave. (makai side —  Furneaux Lane Garden Exchange area).  
*
*
*
*
Kichimatsu Tanaka look-alike
*
Grooming for great leadership —
In conversing with a parent whose child is an alltime prep judo star,
I mentioned our Issei/immigrant Kichimatsu Tanaka 1875-1954 who
introduced what we know today as judo (Kichimatsu's yoshin ryu jujitsu
learned from his master Jigoro Kano 1860-1938, the father of judo in
Japan) to the Western World starting right here in Hilo at Furneaux Lane,
then Kilauea Ave., & finally at fabulous humongous dojo/hall Shinyu Kai bldg. 1915
owned/built by our esteemed Mainichi newspaper/Nobuji Tokushiro at "Nippon Alley" ergo
Ponahawai St. which included Dodo Mortuary (1st mortuary elevator
here 1923) & Tokushiro's Mainichi newspaper bldg. 1918 (formerly across the
street at Punahoa lane — also called "Nippon Alley")(Nobuji being Hilo's most influential Issei/Western assimilationist as a prolific writer/leader). I mentioned that
Oyabun Kichimatsu's granddaughter is Karen Tanaka Tanabe born 1951, to which
the parent/communicant exuded, "Yes, she's great at sewing these
judo outfits." Kichimatsu, my unspoken hero, the lowly itinerant masseur
who brought judo to Western Society!! Still forgotten today by mainstream
judoka/pundits. Kichimatsu learned his art ("The Gentle Way") from the
Master, Kano. Kichimatsu in turn passed it on to his star pupil, Seichiro/Seishiro "Henry"
Okazaki 1890-1951, founder of Danzan ryu jujitsu in the U.S. (so-called
eclectic martial art), who in turn spawned all the self-attentive judoka
we see today. Tanaka sensei not a household name, sadly. Why do
I reprise this obscure note? The Bible of Sports, ubiquitous Sports
Illustrated Magazine, just featured among the greatest-ever mixed martial
arts titlists, Hilo's BJ Penn, linking him to antecedent/forebearer Seishiro
Okazaki (actual bully Penn's strengths are floor action/jujitsu/grappling), with no
mention of the man who created Okazaki, both in martial arts & in
later Hollywood renown as masseur to historymakers like FDR/Douglas
Fairbanks/Jean Harlow/Johnny Weismuller — Kichimatsu Tanaka. Our Genesis.
In politics, LBJ's dad groomed eventual House Speaker Sam Rayburn, who
in turn groomed LBJ (greatest Civil Rights advocate), who in turn
groomed "Johnny" Burns (as LBJ affectionately called Jack Burns), who
in turn groomed Dan Inouye. Dan's saddest fact? Dan didn't groom
anyone (such as Ed Case) to take Dan's place. In "parson" lexicon,
Rev. Hung Wai Ching 1905-2002 spawned later great religious leaders/
character builders such as Rev. Abraham Akaka.
*
Literal savior of the Japanese in Hawai'i, the indubitable Rev. Hung Wai Ching (incl. as genesis of 100th Batt. & 442nd Regimental combat team) look-alike  —
*
*
Here is my non-Tokushiro snippet on peripeteia (reversal of conventional thinking) in Issei matters (from my blog article above) —
Thanks to Fred Kinzaburo  Makino's fellow English brew/kin attorney Joe Lightfoot, Steere Noda was mentored by "Jap-hater" Lightfoot as a court clerk/interpreter/district court practitioner, all because Noda wholly backed up Makino's crusade to stop forced Christian marriages (Takie Okumura) on incoming Japan picture brides, along w/Makino's crusade to save our Nihon gakko/Japanese language schools (haole oligarchy/Big 5 coercively sought to eliminate such bi-lingual mode to defeat "Tokyo-nizing" Hawai`i kids), a crusade which Hongwanji chief Yemyo Imamura 1867-1932 fully sponsored (immigrants mostly Hongwanji Buddhists, not Christian).  Of course, Noda was a "made" man by Imamura himself a la Brando's Godfather cinema.   Christian leader Takie Okumura 1865-1951 vehemently opposed Makino/Imamura on grounds that "when in Rome, do as the Romans do, ergo do unto Caesar as secular currency emblems Caesar's inscription."  Makino's chief rival — publisher Yasutaro Soga of Nippu Jiji 1873-1957 —  though Makino's compadre/spiritual kazoku in the unified Nikkei Sugar Strike 1909, sided w/fellow Christian assimilationist/accomodationist Okumura.  Ironically, Soga was interned WWII, not "hapa-haole" White man Makino the provocateur/instigator.   That 1st Hongwanji high school alumnus Noda also was the 1st National Guard volunteer pleasantly aroused esteemed attorney Lightfoot's cackles (Lightfoot's progeny is C. Joseph Lightfoot 1917-1944 Navy KIA WWII).  In other words, power grid/relationship cemented Noda's legacy (Englishmen Makino-Lightfoot)(Noda's unfailing allegiance to Hongwanji protector Makino).  Irony is that Imperial Japan persecuted Christians/Catholics, but worked w/Hawai`i Christians to promote language schools so long as our Big 5 would permit such endeavors — yet tolerated Buddhists in Japan despite forced State Shinto (not Buddhist, but "paganism"), but undercut Imamura in Hawai`i (Imamura protested the military's takeover of Buddhist churches).   So Makino tried to "Tokyo-nize" Nikkei here, despite being wholly at odds w/Japan militarists vicariously via Imamura (U.S. assimilationist), & Christians Okumura/Soga tried to Americanize Nikkei here, despite being supported by Japan militarists  (vs. blowback from Buddhist Imamura).    Man oh man, manifold prism, huh??!!   Odd/contradictory alliances!!   (Fred Steere Jr.'s wife just passed away — Fred Jr. 1907-1988 was a great Punahou athlete & Big 5 exec, but it was his dad whom Steere Noda named Noda himself after, not Jr.   Steere Sr. was Noda's alter ego/role model/mentor, Sr. an early Waterhouse/banking exec.)
*
courageous "salt of the earth" journalist/publisher Yasutaro Soga look-alike as a young leader
*
poignant Westernized assimilationist Yemyo Imamura look-alike as a young man
*
tremendous American assimilationist/my hero Rev. Takie Okumura look-alike
*
*
*
*
*
*
Kona Hawai'i Japanese culture heritage      —
*
Baer's lineage/DNA typify very Americanized (assimilated Americans) Holualoa North Kona (like our Civil War's Union North) as the genesis of our astronomically greatest leaders in West Hawai'i (vs. backward Dixie Rebel South further down the old Mamalahoa Highway along later Gold Coast South Kona)  — Baer's Inaba kazoku/family galvanized immense altruism/leadership among our pre-WWII born kids   —  including Baer's uncles WWII famed 442nd soldier Goro Inaba (my dad's combat buddy)/WWII's protected engineer Yoshio (mentored my dad to attend Dale Carnegie course)  — the only Nisei w/top secret entry to O'ahu military nerve centers/greatest rural land developer Norman (sadly, Norman succumbed to Mammon — money is god — Exh. A: Norman's "alarming friends" who sat in the front pews at Norman's mama's funeral service, with Mama's casket bedecked in the most expensive funeral wreaths  — bling bling Norman style)(Hollywood's Carrie Ann is Norman's granddaughter).     Our famed Holualoa Goto kazoku also catalyzed extraordinary leadership  — such as godlike Baron & Baron's cousin Kenji (Honolulu Japanese Hospital ergo later Kuakini Health Systems guru Kenji Goto).     Of course, Keopu's multi-millionaire lawyer Frank Sogi was a stone's throw from Goto/Inaba (Frank a whiner who bit off the hand that fed him  — Mike Masaoka helped form our Japan-U.S. Wall St. cabal along with Honolulu's 100th Batt./442nd creator Rev. Hung Wai Ching — yet insolent Frank Sogi knocked Masaoka as a traitor collaborator w/WWII internment martial law military authorities),  just as Mao Tse Tung's brainwashed disciple Koji Ariyoshi suffered unbearably under the weight of oppressive haole coffee mill owners a stone's throw from our Inaba/Goto kazoku.       Tokuichi Tsuji 1881-1973 was a cook for Waterhouse (genesis Waterhouse emigrated from Tasmania 1851 — island south of Australia — was longtime capitalist, whose grandson benefacted Tsuji as Bishop-1st Haw'n banker & as connected w/Big 5 oligarchs), was catalyzed by  Tsuji's "master" Waterhouse to become our Issei/immigrant entrepreneur, & eventually started Sunrise Soda Works as our earliest Issei entrepreneur here.  Of course, by the time baby boomers like yamato damashii/fighting heart Ellison Onizuka 1946-1986 rolled around, our Union North Holualoa was matched in parity by our Dixie South Kona (Baer coached Ellison in sports).      Only a few pre-WWII born leaders emerged from South Kona, incl. famed Yale sociologist Chitoshi Yanaga 1903-1985, earliest Bank of Hawai'i AJA boss Tasuke Yamagata, & City Bank founder Jimmy Morita (later was bought out by CPB), all 3 of Kealakekua, our Nation's 1st ever AJA highest court judge in 1956, Justice Masaji Marumoto of Capt. Cook's Marumoto Store adjacent to Manago Hotel (Masaji's dad started the store  — sadly, Masaji's mama died & Dad's new wife mistreated Masaji — so that Masaji buried himself in the love of book learning & eventually fled to Honolulu to live w/Masaji's aunty), & famed 100th Batt. shovel samurai Jesse Hirata of Honaunau (beat off attacking Germans with Jesse's shovel after Jesse ran out of ammo).     North Kona Holualoa's ubiquitous Japanese immigrant avatars M.D. Saburo Hayashi (Kona Echo publisher) his son M.D. Chisato Hayashi don't have the societal impact of Gabby Inaba, the Hayashis connected at the hip w/Issei immigrants & older Nisei (2nd generation AJAs).    North Kona's educator Winston Towata married Saburo's progeny, but even Winston's entrepreneur kazoku/family had only limited influence vis a vis  the Social Gospel (blessed are the meek, for they shall inherit the earth & the kingdom of heaven, so to speak).    Gabby apprenticed for Saburo's Kona Echo newspaper, & learned that Saburo's stern samurai disposition was not good for Hawaii's multiethnic mix  — which is why Gabby was always sociable/jocular (but not noisy/chatterbox!)  till Gabby's dying day.    Gabby always encouraged and enabled others to fulfill their potential, whatever their potential might be.    Locally, Gabby stands among the rarest of leaders with a great positive attitude and mental toughness like Jack Burns/Rev. Hung Wai Ching/Statehood Joe Farrington, and historically on the national scene like Norman Vincent Peale/Abraham Lincoln/George Washington.
Gabby Inaba look-alike
*
Gabby had a vision that both North & South Kona could live harmoniously with equality/parity  — & the way to trigger such peace and harmony was thru schooling — which is why Gabby's nephew & disciple Baer Ikeda (& today's famed Ohio educator Minoru Jerry Omori) went off to famed Bowling Green U. in the heart of Ohio — to acquire the needed tools to bring back altruism & encouragement among society's underclasses, especially in South Kona, not just where business-minded Hiroshima/Honshu Naichi ancestral sojourners/settlers lived in Holualoa/North Kona  — but also in South Kona many expatriate Kumamoto ken/ stubborn souls escaped to from beasts of burden sugar plantation life East Hawai'i.
*
Of course, Big 5 oligarch Hackfeld enabled many itinerant coffee planters to buy building materials on credit at the turn of the last century (German National Hackfeld & Germany facilitated tremendous improvement in Japan health services 120 years ago), and when Hackfeld was frozen as German enemy alien WWI,  AmFac stole Hackfeld lock/stock/barrel, & AmFac a decade after WWI forgave Great Depression delinquent debts of Kona common folk coffee planters  — which is why our greatest baseballers till this day were from the Great Depression era — such as Baer's fabled Kona baseball squad of kids born between 1928 & 1937  (the Great Depression lasted to 1937 in delayed effect economics outcome Hawai'i). 
*
*
*
*
*
It is crucial to have insightful dialogue/connecting up with intriguing fascinating leaders like the Inaba kazoku ergo Gabby  — Gabby's personal remembrances/reminiscences reveal Gabby's attitude and values which helped shape our tremendous positive island community history!
*
So that here is a bigger picture than Baer's own fabled venerated stature as the Abe Lincoln of Kona   — Baer's educator & jock fame are far-overrun by Baer's astronomical DNA leadership traits — among them Baer's welcome attitude in encouraging & facilitating others to live their dreams.       Banzai, Baer!     No, Baer is not like well-intentioned day dreamer solon Bill Kawahara (Bill's ganko/hard nosed baby brother Karl is Gabby's son in law)  — Kawahara had fine vision but lacked the practical DNA to implement Kawahara's vision.    Karl Kawahara once asked hardened 442 veteran Isamu Kanekuni born 1921 what Isamu thought if Karl decided to run for politics — Isamu recounted, "What do I think?    I think you need to get your head examined."      Yikes!
*
*
*
*
*
Sen. Julian Yates comes in second to Gabby Inaba as Kona's greatest-ever leader.    Sadly, well-intentioned Julian Yates bucked vs. our oppressive Big Five oligarchy — & Julian suffered fools gladly (became a martyr for us common folks), so to speak.    Julian's son-in-law was Mao Tse Tung foil Yasuki Arakaki of Kea'au/Ola'a, just as well-intentioned Keopu's Koji Ariyoshi [no relation to gutless George Ariyoshi] fell for Mao Tse Tung (but Mao's brainstorm/nerve center Zhou En Lai was an admirer of Honolulu immigrants' son Rev. Hung Wai Ching, founder of my Dad's famed 442nd combat team/Honaunau war hero Jesse Hirata's 100th Batt.).    Ellison Onizuka married great jock Ralph Yoshida's older sister of Na'alehu.   Ellison yamato damashii like fearless Arakaki/Koji Ariyoshi (though our A bros' brainwashed by Mao Tse Tung).      Gabby had many friends in politics when Jack Burns asked Gabby to be Kona's solon — Gabby was much more effective at pushing the right buttons to get great positive community outcomes  — thanks to Gabby's trusted friend & our greatest Statehood leader Jack Burns.    But unquestionably, without Gabby's magnanimous equanimity, Jack Burns could not have gotten done Jack's progressive reform for Kona.    Gabby was the fulcrum upon which positive outcomes happened.     Pololei (righteous).    Pono (balanced) too.
*
Julian Yates look-alike as a young man
*
*
Left wing radical Koji Ariyoshi look-alike (no relation to gutless coward George Ariyoshi)(Rev. Hung Wai Ching got Merchant St. godfather/baron Frank Atherton to fund Koji's education at U of Georgia Journalism School — Yale of the South  — peripeteia!)
Boxing fatalities bombing of Pearl Harbor 12/7/41
*
(including Hawai'i Island  — "Big Island"  — greatest boxer ethnic Okinawan Paul Inamine of Waiakea-Uka camp 4 —   Paul Inamine was featured on December 7, 2016 — 75th year memoriam  bombing of Pearl Harbor — by KITV 4 television news reporter Catherine Cruz, who interviewed Paul's sister Mitsuko Inamine of Kawaihae.   Paul never got a chance to experience full adulthood, dying just after turning adult. )
Paul Inamine portrait (courtesy of his sister Mitsuko Inamine)
---
My toplist of the greatest boxers in world history.
I  also list the greatest boxers in the Hawaiian Islands in order of priority (David Kui Kong Young of Waikiki #1, followed by Dado Marino of Wainaku –1st ever pro world titlist 1950 from Hawaiian Islands, followed by Bobo Olson whose grandparents were from Honoka'a, followed by Frankie Fernandez of Houghtailing tract, followed by Stan Harrington of Kalihi).  Paul Inamine is the best-ever from the Big Island (Wainaku mill camp's Dado Marino, where I grew up, moved to O'ahu in 1935), followed in order of priority by Richard "Pablo" Chinen (silky smooth boxer a la Ali), Bobby Hayashida, Wainaku mill Camp 1940 National AAU titlist Naichi Paul Matsumoto, not blowhard Naichi Paul Matsumoto of Waiakea-Uka Camp 6, Kohala's ethnic Okinawan "Uchinanchu" Choken Maekawa–1956 Olympian, Uka's Camp 5 pro Uchinanchu Joho Shiroma (fought 3 pro world titlists), whose son Julian is a master karate instructor, and Uchinanchu Henry Oshiro (David Kui Kong Young's stablemate partner).
*
Because Okinawans were the last/final "Oriental" Asian immigrants a century ago (preceded by Chinese 1852, Japanese 1885)(Filipinos immigrated in 1906 & after), Okinawans were the "bottom of the totem pole" in the plantation "food chain." Which is why our greatest boxers as a collective unit emerged from the predominantly Okinawan plantation outskirts of Waiakea-Uka ("Uka" means upland toward the forest line) camps 4 to 10 (Camps 9 & 10 consolidated with Camp 8, which is where Paul Inamine's best friend "Naichi" Ed Sumitani grew up, Ed & Ed's brother also being outstanding boxers) along Ainaola sugar cane railroad line five miles southwest of Hilo town.  Camp 6 also produced tremendous ethnic Okinawan boxers Richard "Pablo" Chinen (Hilo Civic Auditorium named in part after Chinen) and Chinen's best friend, Harunori "Henry" Oshiro (Oshiro's stern oldest brother Kiyotsugu later developed the area between camps 7 and 8)(Oshiro's daughter Cynthia was esteemed Okinawan immigrant historian at UH-Manoa, and youngest daughter Sandra was Honolulu Advertiser assistant editor)(Chinen/Oshiro mentors were ethnic Okinawans Charley Higa of Camp 6 & Toy Tamanaha of Pi'ihonua Camps 3/4), along with original Camp 5 pro Slim Suzuki & amateur Paul Uyehara.  Camp 6's greatest global boxer is Naichi Bobby Hayashida, 1956 Olympic prelim competitor (recruited by Mike Tyson's godfather Cus D'Amato).
*

Name: David Kui Kong Young
Alias: Clouting Celestial
Born: 1916-12-05
Birthplace: Honolulu, Hawaii, USA
Died: 2012-12-29 (Age:96)
Hometown: Honolulu, Hawaii, USA
Stance: Southpaw
Height: 5′ 3″   /   160cm
Boxing Record:click
 Chinese Museum
*
*
older Dado Marino look-alike
Dado himself
*
Frankie Fernandez
Honolulu Advertiser
*
Stan Harrington
BoxRec.com
*
Richard "Pablo" Chinen look-alike
*
Bobby Hayashida look-alike
*
Wainaku legend Paul Matsumoto look-alike (not Waiakea-Uka camp 6 blowhard Paul Matsumoto)
 *
Choken Maekawa look-alike
*
Richard "Pablo" Chinen's stablemate & best friend Henry Oshiro look-alike
*
*
*
*
My best-ever in world boxing history pound for pound in order of priority: Sugar Ray Robinson, Robinson's protege Ali, Boston's "tar baby" Sam Langford 155 lbs., Langford's hero Joe Gans 133 lbs., Gans' hero Ruby Rob Fitzsimmons 155 lbs. 135 yrs. ago, Langford/Gans from the turn of the last century, Henry Armstrong, Harry Greb, George Dixon from 130 yrs. ago, Jimmy Wilde, Jack Johnson, Willie Pep, Ray Leonard, Roberto Duran, Benny Leonard, Manassa Mauler Jack Dempsey (not original 150 lb. Dempsey of 1880s), Barbados Walcott (not Jersey Joe), Mickey Walker, Joe Louis, Tony Canzoneri, Carlos Zarate, Wilfredo Gomez, Peter Jackson, Manny Pacquiao, Roy Jones, Jr.  I was Hank Kaplan's understudy and protégé, Hank being selection chairman of the International Boxing Hall of Fame in New York.  Thanks to Hank's love for Hawai'i (briefly stationed here WWII), before Hank died in 2007 at age 88, Hank got Bobo Olson & promoter Sam Ichinose enshrined to the most prestigious IBHoF.  David Kui Kong & guardian angel Bobby Lee were next up, but Hank died before he could get Kui Kong & Bobby inducted.
Nonpareil Sugar Ray Robinson
an older Sugar Ray Robinson with wife Edna Mae Holly
*
indomitable Sam Langford
*
Langford's idol, "The Master" Joe Gans
*
Gans' idol, pound for pound heaviest puncher in boxing history, Ruby Rob Fitzsimmons
*
*
Hawai'i boxing official/angel on our shoulders Bobby Lee (photo below of Lee as a boxer  in the greatest amateur tiffs in Hawai'i boxing history, vs. dear friend Frankie Fernandez)
*
*
*
*
*
Trump delights in executive swagger. His tariffs show it.
Is it too much to ask that the government not insult our intelligence while it is lightening our wallets? As an overture to his predictable announcement of steel and aluminum tariffs, the president, that human sponge ever eager to soak up information, held a "listening session," at which he listened to executives of steel and aluminum companies urge him to do what he intended to do. He ended this charade of deliberation by announcing the tax increases.
The tariffs — taxes collected at the border, paid by American consumers — on steel and aluminum imports will be 25 percent and 10 percent, respectively, the most severe of the options proposed by his Commerce Department, which impedes the activity denoted by its name. But the 6.5 million employees in steel-using industries (46 times the number of steel-making jobs) and the hundreds of millions of consumers of steel- and aluminum-content products should not complain, they should salute: The president says the tariffs are national security necess­ities.
Never mind that the Cato Institute's Colin Grabow notes defense-related products require only 3 percent and 10 percent of domestic steel and aluminum production, respectively. Or that six of the top 10 nations that export steel to the United States have mutual defense agreements with the United States. Or that China, an actual military competitor and potential adversary, is not among the top 10. Or that Canada, a NATO ally, supplies more U.S. aluminum imports than the next 11 countries combined. Or that, as The Post reports, "For nearly a quarter-century under U.S. law, Canada has been considered part of the U.S. defense industrial base, as if its factories were American." Or that the aluminum for military aircraft and the steel for military vehicles will be more expensive, so, effectively, the administration is cutting the defense budget. Cato's Dan Ikenson says the administration's argument seems to be "that an abundance of low-priced raw materials from a diversity of sources somehow threatens national security."
But, then, invocations of "national security" can rationalize a multitude of sins. Sen. Marco Rubio (R-Fla.) says the sugar import quotas that enrich a few already rich Floridians are required for the United States' "food security." It will be desirable (because educational) if some nations retaliate for the steel and aluminum tariffs by imposing 25 percent tariffs on Florida citrus in the interest of "food security."
Electrolux, Europe's largest manufacturer of household appliances, responded to the U.S. tariffs by suspending plans to invest $250 million in a Tennessee factory. Before the announcement of the tariffs, which are intended to raise steel prices, Whirlpool's chief executive lamented to analysts that rising prices of steel and other materials might knock $250 million off Whirlpool's profits. Whirlpool had just made a rent-seeking raid on Washington, where it successfully sought protection against foreign washing machines — tariffs and import quotas that will punish American purchasers of appliances. As Lily Tomlin says, "No matter how cynical you become, it's never enough to keep up."
Regarding trade, Congress has given presidents vast discretion to trifle with Americans' freedom, the nation's prosperity and the world's hard-won architecture of efficient commerce. Now this capacity for mischief is in the hands of someone who knows next to nothing about the one thing — business — he is supposed to know something about.
Protectionism is a scythe that slices through core conservative principles, including opposition to government industrial policy, and to government picking winners and losers, and to crony capitalism elevated to an ethic ("A few Americans first"). Big, bossy government does not get bigger or bossier than when it embraces protectionism — government dictating what goods Americans can choose, and in what quantities, and at what prices. Down the decades, Donald Trump has shown an impressive versatility of conviction, but the one constant in the jumble of quarter-baked and discordant prejudices that pass for his ideas has been hostility to free trade. It perfectly expresses his adolescent delight in executive swagger, the objectives of which are of negligible importance to him; all that is important is that the spotlight follows where his impulses propel him.
For more than a century, enlarged executive power wielded by agenda-setting presidents has been the sun at the center of progressives' solar system of aspirations. Hence protectionism — economic life drenched by politics and directed by unconstrained presidential ukases. So, if on Nov. 6 the Democrats capture either house of Congress, on Nov. 7 there will be, effectively, an accommodating Democrat in the presidency.
*
*
*
*
*
*
My First Big, Can't-Get-Out-Of-It, "Aha" Moment with the Bible
Following on an earlier post, here is the issue that made it impossible for me to shake the feeling that something was wrong with how I was taught to think about the Bible. The Bible just wasn't behaving as I had always been told it most certainly does—needs to—behave.
This happened while in graduate school and centered on just one verse:
"for they drank from the spiritual rock that accompanied them, and that rock was Christ." (1 Corinthians 10:4)
You can get a more detailed version in The Bible Tells Me So, but here is the gist.
Paul is referring to the incident in the Pentateuch where the Israelites got water from a rock while wandering in the desert for 40 years. To equate Christ with the rock is a typical example of Paul's Christ-centered reading of his scripture (our Old Testament): the savior was present with God's people then as he is now.
All fine and good, but what threw me was that word "accompanied."
One day in class, my professor James Kugel was lecturing on the creative ways that Second Temple Jewish interpreters handled episodes like "water from a rock." The curious detail in the Old Testament is that the incident happened twice: once at the beginning of the wilderness period (Exodus 17) and again toward the end of the 40-year period (Numbers 20).
This curious fact led some Jewish interpreters to conclude that the "two" rocks were actually one and the same, hence, one rock accompanied the Israelites on their 40-year journey. We see this idea quite clearly in a Jewish text from the late 2nd century CE called the Tosefta.
And so the well which was with the Israelites in the wilderness was a rock, the size of a large round vessel, surging and gurgling upward, as from the mouth of its little flask, rising with them up onto the mountains, and going down with them into the valleys.  Wherever the Israelites would encamp, it made camp with them, on a high place, opposite the entry of the Tent of Meeting.
There is a certain "ancient logic" at work here. After all, the Israelites had manna given to them miraculously every morning along with a nice helping of quail meat. But what about water? Are we to think that the corresponding miraculous supply of water was only given twice, 40 years apart!? Of course not. So to "solve" this problem, the water supply became mobile—a portable drinking fountain.
Evangelicals could write off this bit of biblical "interpretation" as entertaining or just plain silly, but 1 Corinthians 10:4 complicates things—Paul refers to Jesus not just as "the rock" but "the accompanying rock."
Paul, a Jewish interpreter, is showing his familiarity with and acceptance of this creative Jewish handling of the "water from a rock" incident.
Let me put a finer point on that: the Old Testament says nothing about a portable supply of water from a rock, but Paul does. Paul says something about the Old Testament that the Old Testament doesn't say. He wasn't following the evangelical rule of  "grammatical-historical" contextual interpretation. He was doing something else—something odd (for us), something ancient and Jewish.
Once I saw this, I knew the Bible was no longer protected under glass. It was out there, part of an ancient world I really didn't understand—and was never really prepared to handle.
For Paul—an inspired apostle—to accept such a strange legend and treat it as fact is not something that can be easily brought into an evangelical framework. "But Paul is inspired by God! He would never say something like this!!"
But he did.
And it struck me that Paul probably couldn't get a job teaching at the seminary that taught me about Paul.
This aha moment didn't happen in isolation. It came in the context of years of pretty intense and in-depth doctoral work where my main area of focus was Second Temple biblical interpretation. But here, at this moment, the light turned on, some tumblers clunked heavily into place, and I was seeing a bigger picture, not just about this one verse but about the Bible as a whole.
I was seeing right before my eyes that Paul and the other New Testament writers were part of this ancient world of Jewish traditions of biblical interpretation. And what seems so odd to us was right at home in Paul's 1st century world.
Evangelical attempts to make Paul sound more evangelical and less Jewish—to make him into a "sound" interpreter of scripture—immediately rang hollow, and continue to.
And I knew back then, as I do now, that the model of biblical interpretation I had been taught was not going to cut it if I was going to try to explain how my Bible works rather than defend a Bible that doesn't exist. I couldn't deny what I was seeing. I knew I had some thinking to do.
That happened nearly 30 years ago, and the memory is still vivid.
And it's fair to say this aha moment, along with others before and since, have shaped my life's work of trying to understand the Bible rather than defend it. And that is, to me, much more interesting, meaningful, and spiritually enriching.
*