"Why do you drink a poison brewed from the root of bitterness — in order to foment a curse on your adversary??"  rhetorically asks erudite sage Pastor Wilfredo Agngaray of our Filipino ministry behind our Hilo Shopping Center.   
Pastor Agngaray (Ilocano origin) look-alike as a young man
*
*
1) Unforgiveness (perpetrator's ego defensiveness which conscripts/ruins its victim — caused by the perpetrator's spirit of fear of rejection/failure — estrangement/separation-brokenness-resentment; getting dumped)
and
2) Overpride (self-inflated importance caused by the perpetrator's smallness of spirit-inferiority/insecurity  — alienation/being dumped — abandonment; absence of self-respect) 
are self-destructive.  
Hebrews 12:15, Matthew 18:23-35
Unforgiveness/judgmentalism/resentment usually consist of personal feelings of inadequacy/guilt  in relation to another person (e.g. getting dumped).
*
Overpride/self-importance usually involve absence of self-confidence/esteem  — how you perceive yourself in the eyes & opinions of others  — the surrounding collective social milieu  — in addition to the most crucial matter  — absence of one's personal intimate solitary self-respect, which also overlaps with unforgiveness at its deepest personal root above.   The collective shame against you which you perceive —  is all-consuming, which can result in needless extreme self-imposed despair-hopelessness, stress, neurosis, anxiety,  and depression.   Celebrated painter Vincent van Gogh was not able to separate himself (self-respect)  from his perceived opinions of others about him (issue of self-confidence/esteem)(van Gogh lived in abject poverty/isolation), so he self- compelled to wander/despair in this tragic, seemingly hopeless,  and indifferent world and life of ours, ultimately shooting himself in the heart (terminal abandonment), not the head (estrangement).  Perceived terminal abandonment seemingly appears worse than perceived estrangement/separation.
*
Peculiarly, van Gogh was not swollen with overpride/egomania, but instead sorrowed/lamented over his perceived unhappy life.  Anthony Bourdain, on the other hand, probably was angry because he was not happy, self-evidently answering his own mother's inexplicable puzzlement as to why he would commit suicide when he had all the fame & fortune one fantasizes about.  Fashion designer Kate Spade's hanging 3 days before Bourdain's hanging (unrelated to each other) apparently was triggered over her estrangement (getting dumped) from her husband, who was going to divorce her.
The positive outcomes are the opposite of unforgiveness/"involuntary" separation/estrangement/brokenness  — i.e. wholeness/compassion (antidotes to resentful unforgiveness/judgmentalism, perpetrators such as some hubris-filled  pastors/condemnors/humiliators/accusers who revel/titillate in embarrassing the many so-called sinners)
&
overpride/abandonment/alienation — i.e. freedom/humbleness.
*
Like the honeyed melody above, regale Quincy Jones' dulcet 51 yrs. ago
*
*
*
*
*
*
*
*
*
*
Crisis of meaning consists of alienation/fear of terminal abandonment.   Healthy attitude/willingness/humbleness consist of deepest personal intimate self-respect, not how you perceive yourself in the eyes/opinions of others (matters of self-confidence/esteem).
*
Self-absorption consists of estrangement/fear of rejection-failure.  Healthy authentic living consists of compassion/empathy/love for others, not selfish narcissism.  Elon Musk's "arrested development" typifies unhealthy self-centeredness/inflated ego  —
Tesla investors demand Elon Musk apologize for calling Thailand diver 'pedo'
Tesla CEO called immature after attacking Vernon Unsworth, who rescued trapped children
*
*
*
as does Brett Kavanaugh's retrograde fixation on his own "gloriousness."
The judiciary is (Alexander Hamilton, Federalist 78) "the least dangerous" branch because, having "no influence over either the sword or the purse," it has "neither force nor will, but merely judgment." Its judgments, however, can be uniquely powerful because they rely entirely on the moral authority of conscientious reasoning explained in writing.
*
*
*
*
*
Pharrell Williams is an amazing imaginative musical artist.   Enjoy his entreaty/earnest request to young minstrels to live their dreams.    But first, here is Pharrell on the drums pared behind 3 white "popsters" —  listen to Pharrell's lilting euphonic mastery of percussion.
*
*
*
*
My note to a person who has humbleness/self-respect and compassion (the person's ancestor is Kunizo Suzuki, 1st Japanese entrepreneur in Hawai'i 1845-1915)   —
Thanks for the Hawaii Times article & for your dialogue.   "Kuni" was a spiritual guy.  Let me know if Kuni comes to you in a dream (cf. Acts 2:17).  If so, this dream says loads about you (incl. unconsciously), which might clue into your Kuni DNA ("the measure of the man Kuni").  Example:  Beatle Paul McCartney's mom died of cancer when he was 14 yrs. old (btw, Lennon's mom died in a traffic accident when Lennon was 17  — both teens became goal-oriented, not slackers).  In 1968 at the height of Beatlemania's "maddening" world,  the stressed-out McCartney was comforted by his deceased mom Mary in a dream.  Thence his song "Let it be" ("it'll be all right, just let it be").  On the other hand, "atheist" Lennon screeched "That's not a Beatles song!" (ergo, McCartney's song alone).  Ha ha.  Lennon a finicky guy. You can see Mary all thru McCartney's "ballads" (Long/Winding Road, Here/There/Everywhere, etc.).
I like to imagine Ronald Reagan at age 150 yrs. old, mind/body still intact, & how he would change the things he did when he was 70 yrs. old (as U.S. President, 2nd oldest elected president next to Donald Trump).  Just reflecting.
To me there's no difference between the cultural idea of healthy thought ("Kuni's lifetime journey of authentic wanderlust") & the Christian idea of Salvation (John 5:24/Revelation 20:12-15).   Maybe the notion of Reagan living to 150 yrs. old  —  is needless   —  since eternal truths reside in (the Bible) (your intuition/dream?)….
Bye for now.  Sweet "dreams."  (Tch tch)
*
"Kuni" look alike as a young sojourner
*
*
*
*
*
fine composer Felix Cavaliere's mom  also died when Felix was 14 yrs. old.  Like Elvis (sole surviving child) & Frank Sinatra, Felix was an only child.
*
*
*
*
Dean Ford (actual name Thomas McAleese, composer/vocalist) was Led Zeppelin Robert Plant's contemporary  —
here is Ford at timeclock 1:43-1:54  and at 4:36-4:46 below
*
*
*
*
*
*
*
*
My take on cogent compelling scholar Heather Fryer  —  the futurist  (transitioning from rising seas, recovering from collapsing coastal societies) —
*
Science, like the Mississippi, begins in a tiny rivulet in the distant forest."
— Abraham Flexner
*
It has been said that the great moments in science occur
not

when a scientist exclaims "Eureka!"

but

when he or
she murmurs "Hmm…,  that's  strange."
*
*
Heather Fryer, Ph.D.
Fr. Henry W. Casper, SJ Professor of History
Creighton University
2500 California Plaza
Omaha, NE 68178
*
from unrelated tsunami expert Gerard Fryer to Heather:
Regarding mythology and geology, most people know of the late Dorothy Vitaliano's classic, "Legends of the Earth," but if you want to have the rules laid out for you to help interpret myths yourself, a great book is Barber & Barber, "When They Severed Earth From Sky." The title comes from a fragment of Hittite legend about the late Bronze Age eruption of Santorini—the same eruption that inspired the sedentary Greeks in the Nile delta to put together the Book of Exodus.
Anyhow, Heather, if you have any questions, I'd be happy to try to answer them.
-Gerard
Heather look-alike
*
*
Geomythology is the study of alleged references to geological events in mythology.
The philosophy attributed to and named for Euhemerus (300 BC),  euhemerism, holds that many mythological tales can be attributed to historical persons and events, the accounts of which have become altered and exaggerated over time.
Euhemerus' work combined elements of fiction and political utopianism. In the ancient world he was considered an atheist. Early Christian writers, such as Lactantius, used Euhemerus's belief that the ancient gods were originally human to confirm their inferiority regarding the Christian God.
*
When They Severed Earth from Sky: How the Human Mind Shapes Myth
by
*
Why were Prometheus and Loki envisioned as chained to rocks? What was the Golden Calf? Why are mirrors believed to carry bad luck? How could anyone think that mortals like Perseus, Beowulf, and St. George actually fought dragons, since dragons don't exist? Strange though they sound, however, these "myths" did not begin as fiction.
This absorbing book shows that myths originally transmitted real information about real events and observations, preserving the information sometimes for millennia within nonliterate societies. Geologists' interpretations of how a volcanic cataclysm long ago created Oregon's Crater Lake, for example, is echoed point for point in the local myth of its origin. The Klamath tribe saw it happen and passed down the story–for nearly 8,000 years.
We, however, have been literate so long that we've forgotten how myths encode reality. Recent studies of how our brains work, applied to a wide range of data from the Pacific Northwest to ancient Egypt to modern stories reported in newspapers, have helped the Barbers deduce the characteristic principles by which such tales both develop and degrade through time. Myth is in fact a quite reasonable way to convey important messages orally over many generations–although reasoning back to the original events is possible only under rather specific conditions.
Our oldest written records date to 5,200 years ago, but we have been speaking and mythmaking for perhaps 100,000. This groundbreaking book points the way to restoring some of that lost history and teaching us about human storytelling.
*
*
*
*
*
*
There is something transfixed about people's stories, such consequential strangers, which taps into a deep longing for narrative. The pull of Pericopes and Parables really can be traced back to ancient story-telling traditions.
*
*
*
I also dive into the macabre of truth-seeking in story-telling revelation   —
What if the face you showed the world turned out to be a mask… with nothing beneath it?"
*
*
Whoa, Jodi Picoult shakes me to my bones!!!
*
I'll salve on Shinmachi at the turn of the last century (along with Rev. H.B. Nalimu 1835-1934 & brother Iokepa  who lived where Shinmachi is situated)  — and enjoy the aura of Kamehameha I aide-de-camp — the great warrior/canoe builder 'I (pronounced "E") who made Shinmachi's site his Rosetta Stone.   'I's descendants include great humanitarian Pi'ehu Iaukea 1855-1940.
*
*
*
*
*
*
From me to
Heather Fryer, the world's premier expert on human mass relocation/resettlement   —
*
You transition climate refugees, not dump them.   Your rarest depth of understanding of, among other matters, government mass relocation — is key to successful mobilization/recovery.   Irony is that "therapeutic" restoration viewfinds Nikkei (Japanese-American) internment WWII as a negative exemplar.
Your experiences, wealth of wisdom/maturity, your humility, your empathy  — all herald a hopeful outcome vs. past  "forced resettlement."
*
From Heather Fryer:
There must be a transition that is led by the survivors, who know what they need most to
re-establish productive lives quickly.   The generous sharing of stories and knowledge that
people here and elsewhere have afforded me has taught me this   [responsible even-handed
autonomy/self-determination].
*
From me to Heather:
Good. You're a do-er (Jack Burns 1909-1975), not just a theoretician (Bob Dodge Democratic Party Platform 1954).
*
*
*
To Curtis from Heather:
 I appreciate knowing that this conclusion makes sense to you.  Now to convince others….
*
*
To Curtis:    Thank you for sharing,   frightening as this news is.    And to think that the U.S. has abdicated not only a leadership role, but any participation in urgent efforts to address this crisis—it's stunning how much has changed so quickly.     –Heather
Fr. Henry W. Casper, SJ Professor of History
Dowling Hall (Humanities) #227
Fax: 402/280-1454
*
*
*
*
"In these strange and troubling times, it is hard to speak unpalatable truths to power, but I believe we all still have a duty to do so…
I salute those … who have had the courage to speak out over the last year, often at great personal cost.
At a time when governance is so distorted and one-sided, as I believe it currently is in the United States, the media has a key role to play in holding it accountable."
*
*
*
I love to connect with people, where I get "Eureka" moments/insights (e.g. create distance between the issue at hand & my own biases  — to be clear-headed/have clarity).   Yet, in my times of solitude  — I also reflect & recount "the big picture"  —  as an example, interracial harmonizers WWII  (e.g. 1942) who instilled hope/courage/tenacity in the nearly "mortally wounded"  Nikkei (Japanese) in America —   included military brass Rufus Bratton age 50, his asst. Moses Pettigrew age 44,  Ellis Zacharias age 52, Cecil Coggins age 40, &  Kenneth Ringle age 42  —  these noble & even-handed military leaders had extensive comprehension & understanding of the Japanese cultural mindset — having served as attachés/envoys in some capacity.   Their humility, empathy, & maturity all heralded principled/responsible actions & outcomes  — from Coggins at age 40 upward to his commander Zacharias at age 52, a spread of 12 yrs. between them, including those leaders in between in age (Ringle, Pettigrew, Bratton)  —  this "middle age" bracket demographic augured well (via the experiential wisdom/maturity of these great leaders of equanimity/imperturbability)  interracial harmony amid the crucible of internment/incarceration.
*
This highest realm comprised of experiential wisdom & maturity is key to enable great guidance by way of exemplar/reference to the young adult bracket demographic (ages 18-40), not just these impressionable minds in college, but esp. after they engage in the trenches of everyday survival post-college.
*
In this sense, the big picture sense, scholar Heather Fryer, viewfind by her college students as their inspirational role model (like how our 442nd RCT soldiers were bestowed the sage leadership of Pettigrew et al)   —  is not the future (futurist)   — she is now manifest!!!   Global warming is the present, not the future!!   Heather comes to our rescue not a moment too soon!!  Heather Fryer is now, not later!!    Global warming challenges us all to open our hearts & minds to the needs of others.
*
*
*
*
Renewing physical infrastructure, although expensive, is conceptually simple, involving wood, steel, and concrete.  The crumbling of social infrastructure presents a daunting challenge: We do not know how to develop new habits of heart and mind . . . new practices of neighborliness.  We do know that more government, which means more saturation of society with politics, is not a sufficient answer.
*
*
*
*
*
*
*
*
*
*
*
Emily Dickinson's Letters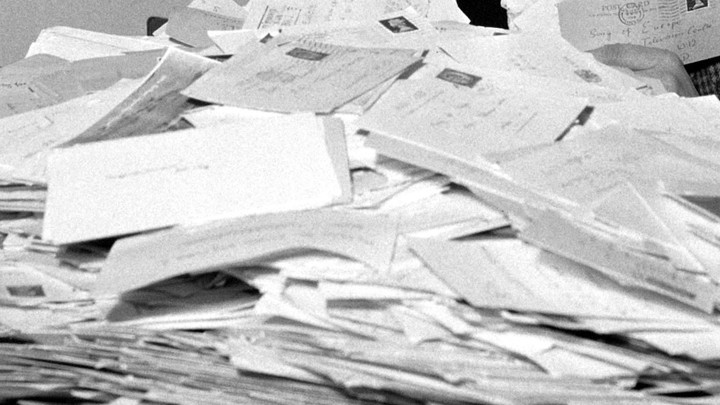 It seems to be the opinion of those who have examined her [Emily Dickinson's] accessible correspondence most widely, that no other letters bring us quite so intimately near to the peculiar quality and aroma of her nature; and it has been urged upon me very strongly that her readers have the right to know something more of this gifted and most interesting woman.
On April 16, 1862, I took from the post office in Worcester, Mass., where I was then living, the following letter: —
MR. HIGGINSON, — Are you too deeply occupied to say if my verse is alive?

The mind is so near itself it cannot see distinctly, and I have none to ask.

Should you think it breathed, and had you the leisure to tell me, I should feel quick gratitude.

If I make the mistake, that you dared to tell me would give me sincerer honor toward you.

I inclose my name, asking you, if you please, sir, to tell me what is true?

That you will not betray me it is needless to ask, since honor is its own pawn.
*
*
*
*
*
*
*
*
*
*
*
*
When the human ego conscripts the language, the work and the mantle of self-respect, you start to feel really good and right about discarding people from your life.
*
And then you can know that you were right, because you don't have any friends at all.
*
*
*
Self-respect and self-importance — not the same at all. But they can feel the same.
*
Why can't I be like you or in sync with you?
*
Because then there would be no need for a me —  just you. 
*
*
http://www.lvrj.com/living/54285947.html
*
In this gaping hole of despair & hopelessness of one's predicament is a crushing emptiness and an aloneness that can make you lose your mind —  and a sadness that can make your heart question the wisdom and the relevance of continuing to beat — a sadness no person thinks one can bear alone.
*
On some days, very much to wish it would stop beating.
*
To die of unrequited love. van Gogh didn't shoot himself in the head. He shot himself in the heart. He saw reality so deeply and clearly, yet could not ultimately disconnect his heart ["be not of this world" Matthew 13:22 — self-respect despite this indifferent and tragic sentient life] from this reality or the other people in it.
*
van Gogh died because, in the end, he could not differentiate himself [self-respect] from the Collective Unconscious [Carl Jung's format] [our indifferent & tragic lack of empathy/compassion in our broken/flawed sentient nature] into which he was compelled to wander.
*
*
http://www.lvrj.com/living/lifes-journey-includes-pain-of-suffering-69506497.html
*
*
Share the suffering. The opportunity to tell the story of our suffering to a compassionate and skillful listener is helpful beyond measure. Simply in the telling and retelling, we begin to shift perspective, to put a healing distance between us and the pain.
*
*
http://www.lvrj.com/blogs/kalas/_Retirement_leaves_time_for_pondering_self_relationships.html
*
*
Question: What do all people seeking release from personal despair have in common?
Answer: They are suffering some combination of alienation and estrangement.
Alienation means a crisis of belonging. We are alien. We don't belong.
*
Estrangement means the painful disruption of the bonds of relationship. Interpersonal injuries and injustices. To become estranged is to become a stranger to the one we love and by whom we are loved.
Use of the word "misfit" sounds like a crisis of alienation and estrangement.
*
*
*
*
*
http://www.reviewjournal.com/columns-blogs/steven-kalas/western-religion-breeding-ground-neurosis
*
When it comes to the question of the usefulness of guilt in shaping and inspiring a thriving human identity, I would say Western religion is, at once, beautiful, nutty and (potentially) pathological. Healthy religion knows these dangers. And psychologically healthy pilgrims embrace what is beautiful while keeping a keen watch on what is nutty or pathological.
Guilt is beautiful, holy, vital and important when it is healthy guilt. And healthy guilt is nothing more or less than the name of the grief we feel when we abandon our own values. The grief of estrangement and alienation. Healthy guilt, however miserable it feels, contains within itself a holy longing for reconciliation. (One prayer, for example, is asking God to "give me a contrite heart." Meaning, "Please give me the courage to let my heart break over the ways I have hurt others, etc.")  Healthy rites [e.g. liturgy], rituals and symbols — bear much beauty into the world to facilitate the blessings of healthy guilt, healthy shame.
The nutty or potentially pathological side of guilt happens when people, families or institutions (especially the church) peddle guilt to us with darker, perhaps unconscious motives. If you, for example, are threatened by another's genius, gifts and "light" (envy!), then one way to dodge the threat is to instill in that person a grave, crippling self-doubt. An anxious, paralyzing self-consciousness forcing a default posture of apology to the world for daring to be him/herself.
Or, people/institutions instill guilt because they are projecting sadism. That is, they are reveling in the humiliation of sinners. Yes, some of our accusers are having a grand time!
Control, humiliation, hierarchy, authority, power — when discussions of guilt bear these darker motives, run away quickly!!
*
*
*
*
Countless people can attest to how Stan Lee inspired them to read, taught them that the world is not made up of absolutes, that heroes can have flaws and even villains can show humanity within their souls. He gave us the X-Men, Black Panther, Spider-Man and many other heroes and stories that offered hope to those who felt different and bullied while inspiring countless to be creative and dream of great things to come.
*
*
*
*
Biblical Rhema (insight beyond Logos, the written Word)
*
Regarding pastoral (pastor) discussions on divorce (incl. adultery & sexual immoralities),  let's process Jesus' immense Rhema (pronounced "ray-ma"  — hidden mysterious Truths behind the written Word Logos — pronounced "low-go(s)").
*
When Jesus teaches on divorce (e.g. Mat 5:31-32, Mat 19:1-12), Jesus is denouncing divorce as a mean to obtain another sexual partner other than your spouse (i.e. adultery).
*
The hidden revelation denouncing opportunistic carnal lust is Rhema.
*
The "edict" against such divorce is Logos.
*
Divorce itself is not sin. This revelation is Rhema.
*
*
*
*
Jesus moves beyond the particulars regarding enforcement of the commandment against adultery  — as part of what Jesus reveals in the Divinity of Jesus' character  — that of faithfulness.  1 John 4:8-9, 1 Timothy 1:15-16, Luke 19:10, Romans 5:8 & 12:9      ergo   —
Hate sin, love the sinner.
*
More so, Jesus calls us to a new life (ergo change our garment which Jesus has prepared for us)  — which overcomes the power of sin.  John 8:32-36, 1 John 3:4-6.
*
The "common lot," especially of pastors (like professors of the old law — scribes)  — is to employ the strict commandment or letter of the law, Logos,  with no regard to time, place, manner, backdrop, & circumstance — such elements comprising the spirit of the law — that is, with no revealed organic living vision and instant leading — of necessity which need to be embodied in such decision.
*
Jesus' Rhema encompasses revealed organic living vision (e.g. woman as the seed of God Gen. 3:15) and instant leading (e.g. changing of the old garment to a new garment Luke 5:36-39).
*
Herewith is this instance of revealed organic living vision and instant leading by way of Jesus' discernment regarding the woman taken in adultery  — which exemplifies the matters of divorce (actually, yes!),  forgiveness, mercy (set aside the deserved penalty), and grace (furnish an undeserved blessing) — Jesus'/our Triune God's Holy Divinity.
*
*
Jesus Forgives a Woman Taken in Adultery  —  John 7:53-8:11
This passage, beloved for its revelation of God's mercy toward sinners, is found only in John.
The law contains matters of right and wrong, which are true throughout history, as well as commandments for implementing these precepts — which are not true for all times, places, and circumstances.   E.g.  pastors' fallibility in not employing Rhema above.
The Pharisees (Jewish law interpreters) challenged Jesus regarding the law of Moses by saying that Moses tells the Pharisees to stone the adulterous woman,  so what does Jesus say, they demand emphatically – John 8:5.
Jesus sets aside Moses' clear command.  Jesus does not follow through on Moses' command even when challenged to do so, which leads us to believe that Jesus is more than just a prophet (more than just turning us toward God).
Jesus does not say outright that Jesus forgives the woman, but such is the implication of Jesus saying that Jesus does not condemn her and then chastening her not to sin again.  Incredulously, Jesus mediates the mercy and forgiveness of God (cf. Mat 9:1-8, Mark 2:3-12, Luke 5:18-26 & 7:36-50).
Such transformational outcome occurs because Jesus bypasses the temple — in doing so, Jesus manifests in a Divine role.   Jesus as our Divine Savior is Rhema.   The issues of sin and punishment are Logos.
*
*
*
*
*
Another instance of revealed organic living vision and instant leading comprising Rhema  —     In Romans 6, Apostle Paul says that we died to sin, but we still have to fight it.   In Romans 7, Apostle Paul says that we died to the law, and we are to serve Christ in the way of the Spirit.   Apostle Paul does not want to make it sound effortless or automatic.   The struggle that began before we came to faith continues even after we come to faith   — at least this is the experience of most Christians.   If one does not have Jesus, our "ethical desires" are obliterated by our fleshly urges/impulses.   Matt 26:41.
Even as we aspire to be "ethical," our mind, will, and emotion (soul) all succumb to our debased prompts/triggers.   Self-improvement definitely fails!
Instead, Jesus simply tells us to "bring it (our sinful baggage) along!!"
"No paint required!!" (in relation to the old law's admonition  — "Don't touch the wet paint!"  — you know "we gonna touch it!!")
Such "huli au" reversal of convention/expectation peripeteia/paradox —  tremendous firepower of understanding and mystical Rhema via Jesus!     The submission/capitulation of mind, will, and emotion (soul)  to Satan because our spirit is weak is Logos.
*
*
*
*
*
*
Herewith an occasion where Jesus mediates the forgiveness, mercy, and grace of God  —  Jesus fulfilled the old law (Matt 5:17)  — Rhema (the instant hidden revelation), though Apostle Paul's epistles "abolished" the old law (Ephesians 2:15)  — Logos (the constant unchanging written Word).
Think of this contradiction (actually, correct paradox/irony)   —   this way:   Let's say for the sake of discussion that superb entertainer Bruno Mars is Jesus.   Bruno's concert is tomorrow.   Posters all over town herald Bruno's upcoming concert.
Bruno then fulfills Bruno's commitment by giving the concert.
When the concert is over, Apostle Paul takes down the concert posters.   The posters (ergo old law's divine design) accomplished the purpose for which the posters were displayed  — to herald Bruno's upcoming concert.
Bruno performed Bruno's concert (Jesus perfected obedience to the old law and accomplished the old law's purpose  — Rhema).
Now the concert promoter can remove the posters (Apostle Paul says that the old law is abolished  — Logos).
The old law was not created to test our obedience   — obedience is Logos.   The old law was created to show us how awful sin is, and to have us turn to God to save us   — Rhema.
*
*
*
*
*
*
*
Another occasion of peripeteia (reversal of expectation/convention) — love & compassion prevail over "unforgiveness"   —
1 Peter 4:8 (love covers/forgives a multitude of sins)    —  refers back to James 5:20 (he who turns back a sinner from the error of the sinner's ways   —  saves the sinner's soul  —  and covers/forgives a multitude of sins)     —
and James repeats the Old Testament expression (Psalm 32:1 & 85:2, Proverbs 10:12)
that turning back an erring brother is to cover his sins  — so that the erring brother not be condemned.
"Cover" one's sins means to forgive one's sins, per James 5:15 (as in Psalm 32:1 & 85:2).
Thence, our Triune God "covers" more than the so-called stigma of our fallen condition — and "covers" more than the repentance of the penitent sinner.
Our Triune God in overflow fashion  —   flourishingly pronounces the Love of the Divine Trinity over one's fallen nature/state.
Forgiveness, mercy, and grace are Rhema here.
The stigma/stain of Man's fallen condition  — along with subsequent repentance of the penitent sinner (to avoid punishment)  — are Logos here.
*
*
*
*
*
*
*
Inexplicably (though not in Jesus' Rhema  peripeteia's context) —  Jesus as our Kingly Savior is descended not only from Jews but also from Gentiles, even those of low estate!
Jesus also is descended from sinners along with heathens (1 Kings 15:5, 2 Sam. 11:26-27, 2 Sam. 11:3).
Our Triune God treasures the sinners and always brings back them to our Triune God.
The Son of Man,  Jesus,  came in Jesus' Humanity as the Shepherd to find the sinner as a lost sheep  — and bring back home the lost sheep (Luke 15:4-7).
*
The Spirit of Holiness (Holy Spirit) — sought the sinner as a woman carefully seeks a lost coin  — until she finds it (Luke 15:8-10).
*
And Father God received His repenting and returning sinner as the "certain man" (Father God) receives his prodigal son (Luke 15:11-32).
*
All 3 parables above extol the Love of our Triune God/Divine Trinity in treasuring the sinners and bringing back them to God.   These obviously comprise the mystery and the unexpected outcomes of Rhema.
Such Divine Love far covers over the so-called stigma of the fallen condition and subsequent repentance of the penitent sinners.
This Divine Love fully is expressed in the Son's tender care as the Good Shepherd,
in the Spirit's ardent arduous seeking for the lost coin,
and in Father God's receiving as a loving father.
*
Consider and reflect on Luke 15:19    —    once he has repented, a fallen sinner always thinks of working for God or of serving God to obtain Father God's favor.
Yet, Luke 15:22 exemplifies "But!" in quelling such nonsensical thought!!
Jesus'  love and grace enlighten and amplify the purity of heart in the repentant sinner.
Our Triune God declares the Love of the Divine Trinity more/over (than) the fallen condition/nature/state  and  repentance of the penitent sinner.
*
The one solitary lost sheep,
the one solitary missing coin,
and the one solitary "off the deep end" son
all denote Logos.
*
*
*
*
*
*
*
*
*
Essentials
Verily, 500 year segments/increments denote the progression in epochs regarding the recovery of the essence of Jesus indwelled and lived out in our Kingdom life.
*
Augustine (e.g. City of God) and
successor Aquinas (e.g. Summa Theologica)
are
equidistant  (generally set apart by 500 years)
in the 1st millennium,
just as founder of the Protestant Reformation
Martin Luther revealed Luther's indictment against the apostate Bishop of Rome 500 years ago.
Edification of Jesus' genealogy as the Christ of God by way of the indwelling Christ lived out of us is Rhema.
In this sense, the mind-blowing Rhema emblematic via Jesus —
amplifies the hidden essence of Jesus
along benchmarks established by
Augustine,
Aquinas,
and Martin Luther in these 2 millennia.
*
Northeastern Germany's Luther's actual agitator, John Calvin of Bishop of Rome's southwestern Germany/Switzerland,  also has been improved upon via Jesus' "forcing the faith" (arduously increasing one's faith in Jesus thru trials & tribulations) over Satan's authority (indwelling Christ lived out of us that we live in the reality of the Kingdom today and enter into Its Manifestation in the future).   Yes, Jesus is the cause celebre of our epoch, this comprising "the final days." Daniel 9:27.
*
*
a refreshing tribute to recognizing role models who came before us — timeclock  – 5:17-14:26  (rapper Snoop Dogg  — don't judge Snoop by Snoop's cover  — rap)
*
*
*
*
*
*
Chris Brown or Engelbert?
*